"My son took his own life due to the lack of help to treat his personality disorder"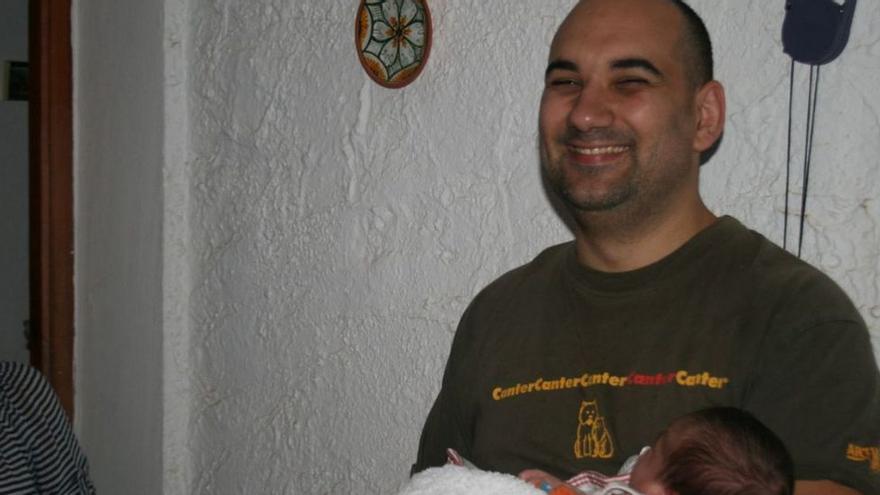 Norbert He couldn't take it anymore and jumped into the void on August 30, 2021, at the age of 40. It was not the first time that she had tried to end his life - the last time had been only a year before - but this time the impact was deadly. Her descent into the underworld of Mental illness it had started 23 years ago, when he had his first big crisis, shortly before he came of age. The diagnosis was a borderline personality disorder (BPD) that explained his highly unstable, impulsive behavior and extremely sensitive to the gaze of others, as well as his continuous episodes of uncontrollable aggressiveness, due to the difficulties in managing his emotions. Coexistence with his environment became unbearable with the passage of time: he hurt himself and he did it to others.
After countless visits to the psychiatrist and to the courts, a court order decreed his involuntary commitment in a center in February 2021. In June, another sentence designated the Valencian Institute of Social-Health Care (Ivass) responsible for its custody. But these mandates were never fulfilled. The suicide it arrived a few months later.
"My son had a horrible life because of the lack of help," regrets Norberto's mother, Carmina, who has embarked on a crusade to make visible the failures of the system in the treatment of BPD and the helplessness of families fighting this serious chronic disease. "For a long time, the administration and society have left all the weight on the families and it has been very hard. We have felt very alone. With proper treatment you can lead a decent life, but my son was very rebellious. We tried to help him, but we didn't know how", he maintains helplessly. The periodic admissions to psychiatry did not help much. Neither did the addictions that began to suffer and that aggravated the problem. "When the doctor sees that there are addictions, it's even worse, because they treat him like a drug addict and not like a sick person. When I insisted that he stay in the hospital longer, they told me that I was a pampering mother," says Carmina.
In the midst of the ordeal, a ray of light opened for her when she met the Valencian Association for Personality Disorders (Asvatp), which has taken Norberto's case to the Síndic de Greuges. The response from the institutions responsible for his care has been that they did everything in their power to help him and that there was no place for him in the centers that corresponded to him, because the waiting list is several years. The family has taken legal action to denounce the Generalitat for lack of diligence.
Years of waiting and delays
But Carmina does not seek compensation, because nothing will bring her son back. "What I want is that all this suffering has served for something, that the disease is valued and that psychiatrists begin to be specialists," she reflects, once she has recounted her unpleasant experience. After the first great crisis that forced Norberto to enter the Valencia General Hospital, there were up to four suicide attempts. After several violent episodes, Carmina went to the Prosecutor's Office in 2019 to try to incapacitate her son and request his urgent admission to a center where they could monitor him, treat him with the appropriate mediation and that he was not a danger "neither to him nor to society" . The procedures were delayed and the order took two years to arrive. In December 2020, they assured him that Norberto would have a place in a therapeutic detoxification apartment, but the promise was not kept either. "We are fed up with so much protocol, so much paperwork. What we wanted was for our son to be cared for. When it comes to a person with cancer, there is no question of his urgent treatment, "she censures.
"When I saw that there were more people like me, my heart opened"
Despite of calvary that her family has had to go through as a result of her son's illness, Carmina feels enormously grateful for the role that the Valencian Association of Personality Disorders (Asvatp) has played in her life in the face of the abandonment she felt on the part of the administration . "When I went and saw that there were more people who had the same thing as me my heart opened. I felt understood when I only received misunderstanding from everyone. They have not been able to save my son, but fortunately they have," observes Carmina, a retired teacher from Xàtiva who wants to make visible the lack of attention to borderline personality disorder.
Asvatp started without a fixed headquarters and with six families and now it has 200 members, with Mislata as operations headquarters. The collective provides mutual support, resources, psychological care, informative workshops and short courses on the disease to those affected.