"My patient gave me a life lesson; I was happy to have helped him die»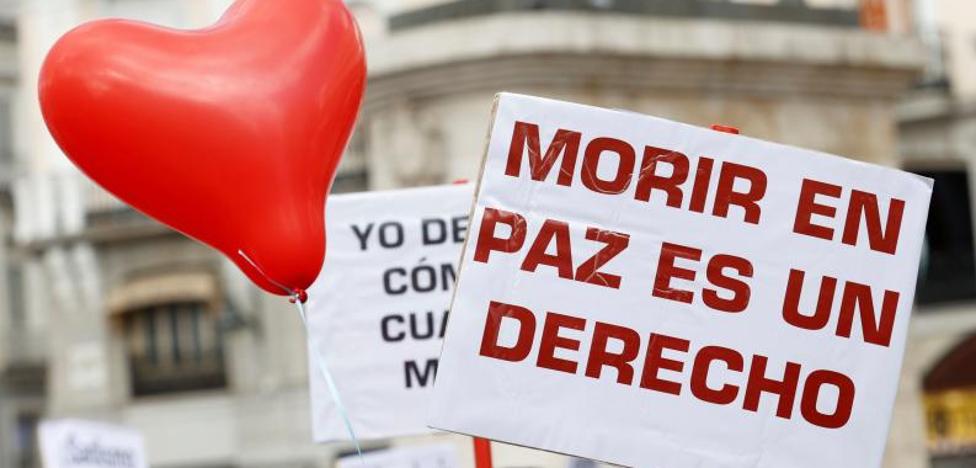 euthanasia
Candelaria Casanova took as a doctor the case of a patient who received euthanasia in Tenerife. She was scared at first, but it was "a nice moment"
«It was a very nice experience, at first I felt scared but it totally changed my way of thinking; Before, with euthanasia, I thought 'uff, this thing about people deciding how they die'. I was educated to cure or alleviate pain, and my patient gave me a lesson in life».
The speaker is Candelaria Casanova, a family doctor with 35 years of experience who accompanied a man who received help to die in Tenerife for just under two months, an indelible case in his professional career and an experience that he would repeat. «I carry with me the hugs of his daughters at that moment, as they repeated to us 'thank you, thank you, thank you for helping my father'».
They turned to her after several refusals from other colleagues to take the case, "many times out of fear and ignorance because we have not been trained for this", and she accepted it without doubts about how to apply a law that had just been launched.
«I went to meet him at his house, he was surrounded by his daughters, and in addition to all the reports about his terminal illness he told me 'look, I have been very lucky in my life, with my family, I have been happy, but six months ago my life was cut short and I don't want to suffer'", recalls the health worker. His patient, with metastatic cancer in its final phase, was terrified of bedridden and wanted to avoid it. "He told me 'doctor, I accept my death but let me live it as I want, why do I have to suffer if I only have a few months to live and only deterioration,'" says Casanova.
The doctor insists again and again on all the filters and supervision that guarantee that the euthanasia law is scrupulously complied with, with the final approval of the Guarantees Committee made up of doctors, nurses and jurists.
"At each appointment I repeated to him that he could repent at any time, but he counted the days," explains the health worker, who believes that these necessary filters and the new law, which prevents the process from running smoothly, "make sometimes the time limits are exceeded and you see how the anguish grows in the patient and his family because the deterioration that they want to avoid with euthanasia advances».
Administer the drugs

The day the request was approved, the doctor ran to the patient's house to tell him. "When I asked him when he wanted to be he said 'tomorrow,'" he says. He was euthanized three days later, at his home, with his wife and his daughters, Casanova, and an "exceptional" care team made up of an experienced doctor and nurse who were in charge of administering the drugs for sedation. and death.
The patient together with his family was able to decide how he was going to die, in what room, if with music, in what environment and with what company. "It was such a beautiful moment of emotions... I think we have to remove the drama," reflects the doctor from Tenerife. "His family was with him until he fell asleep, they kissed him, told him how much they loved him and congratulated him on having managed to die as he had decided."
The doctor reiterates in the telephone conversation all the filters to verify that those who receive help to die have an incurable and disabling pathology that causes or will soon cause intolerable suffering. "I think it is a very important law for this type of patient and we must guarantee that this right is fulfilled," she says.
medical act

Casanova emphasizes that euthanasia is a medical act and believes that the key for health personnel to face it is to listen to the patient without prejudging and with empathy. «I couldn't stop helping him, he was right, it's his right, and I couldn't accept that he died as he didn't want to die; if in some diseases patients can decide not to go through a final ordeal, why not », he says. The day after applying euthanasia, she felt "happy to have helped him and his family as a doctor."
The health system has been organized to ensure compliance with the law. Clara Gironés, medical director of the Primary Care Management of Tenerife, points out the importance of supporting the health personnel who take a case of a patient who is a candidate for euthanasia so that the help to die "is given in the most natural way possible and at home, because dying well is a right, with the farewell they want to have and live with, with whomever they want and accompanied by their doctor».
Gironés believes that training is key to overcoming fearful situations and clarifying ethical dilemmas. "There are health workers who were clear that euthanasia is one more way of caring for and doing our work as health workers and others are against it, but there are several who are afraid of being alone in the process, and that is where we have to guarantee support with everyone. our resources to accompany them and solve their doubts", he adds.