My other Jon: The filming of Paco Arango's feature film lands on La Palma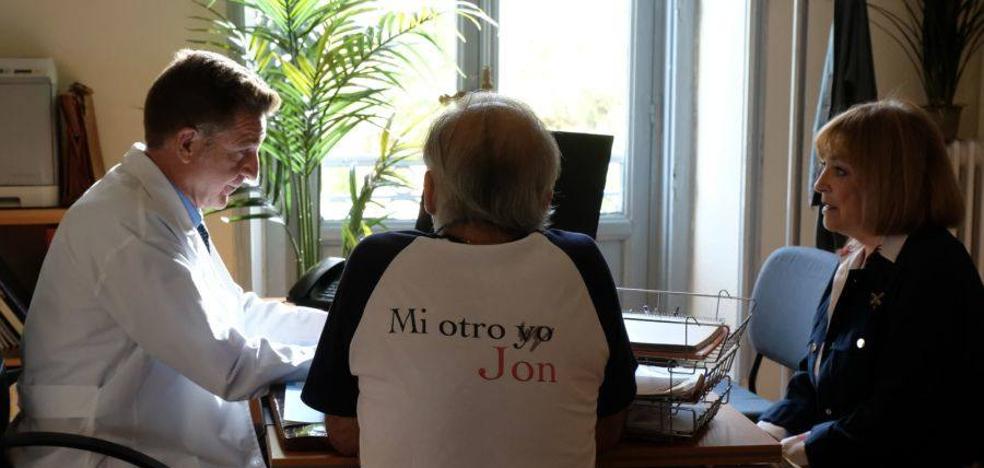 cinema
The film will donate the first 250,000 euros of profits from the premiere to the Maternal and Child Hospital of Gran Canaria
Paco Arango begins today on the island of La Palma the last phase of filming for
'My other Jon' With the presence of
youthree of its main actors: Olivia Molina, Fernando Albizu and Carlos Santos, to whom is added
participation of Mariano Peña and Aurora Sánchez with
both supporting roles.
Carmen Maura, protagonist next to Albizu of this adventure, concluded their collaboration last Thursday, August 25, after six weeks of work in Madrid, during which they have also contributed their talent to the film Aitana Sánchez Gijón, Marisol Ayuso, María José Alfonso, María Luisa Merlo or Enrique Villén , among others.
The
Puerto de Tazacorte, the surrounding beaches and streets will witness this production that has landed on the beautiful island with a large part of its team over the weekend and that will keep the location full of lights, cameras and shouts of "action" until
September 3. This is the destiny chosen by
merch, the character played by Carmen Maura (and Fernando Albizu in her body) to fulfill one of her greatest wishes: to see the sea.
'My other Jon' will leave on La Palma a
investment of €330,000 which is expected to help to make visible and reach out to this town so hard hit by the recent
volcanic eruption. To keep the victims present, the soundtrack of this feature film will have as its main song '
let's go to the palm that we have to help', a theme that will highlight the strength of palmeros, composed with the aim of maintaining active awareness.
Paco Arango will fulfill his
firm solidarity objectives: the profits of his production company with this film will go to
improve the situation of children with cancer through the
Aladin Foundation, which he presides over. Added to this is the promise of
donate the first 250,000 euros of benefits of premiere at the Maternal and Child Hospital of Gran Canaria.
Thanks to his previous jobs, Arango has been able to
rcollect and donate more than 7 million euros helping a multitude of people in Spain and other countries.
Synopsis

Merche (Carmen Maura), a woman about to turn 76, is told that she has very little time to live. determined to do
your last wishes come true embarks her three best friends on some mischief unworthy of their age.
Among his wishes is also that of
to be able to see the sea for the last time. For this reason he invites his daughter Rocío (Olivia Molina) to visit the island of La Palma, but at the last moment Merche's health prevents her from making the trip.
They receive the surprising news that a
scientific eccentric (Aitana Sánchez Gijón) has managed to transmute the soul of an elderly person into the corpse of a recently deceased for three days to fulfill any dream.
determined to share a
unforgettable trip mother and daughter, Merche's soul will enter the only available corpse: a large 58-year-old Basque truck driver (Fernando Albizu) to start a crazy adventure.