"My music includes reggaeton, pop and flamenco sounds"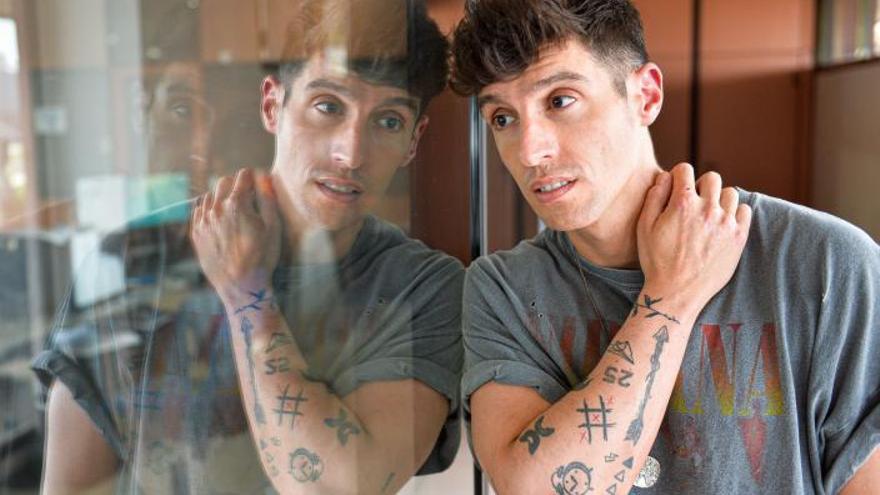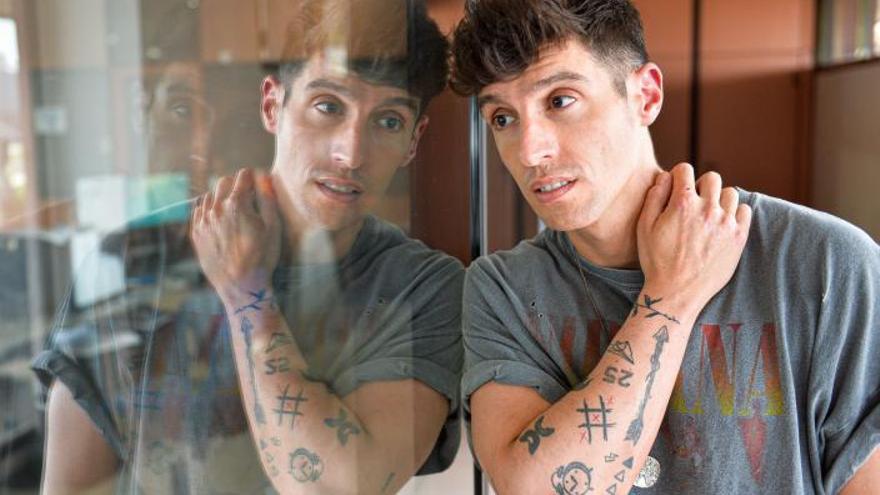 I've been working with this genre for five years now. It is a mixture of tropical sounds, which can include reggaeton or cumbia with pop, but I also represent Spain with flamenco tones. This is how we have thought about the last song we have released entitled Although I do not want, with Juan Magán. We come from the most famous basic tropical sound with a song of mine called Extrañándome that was already number 1 in Venezuela five years ago. Six years ago I moved to London where I started working as an artist, not just as a composer. Life took me to Miami, where I started putting out songs. The first was called Tras and then Extrañándome came, with which we had the opportunity to remix with a very famous actor in Venezuela, Gabriel Parisi.
What happen after?
After a few years working there I wanted to bring him to Spain. It was at the beginning of the pandemic that we began to develop David Cava's project in our country, with a new sound and a new proposal. The first song we released was a version of La Inconditional by Luis Miguel to open the market. We wanted to do something that represented me. He is a singer that I listened to since I was little with my family. I brought his song more towards reggaeton with sounds that can be danced at nightclubs. The artist's fan clubs all over the world contacted us and liked it. In the summer of 2020 we moved towards something more urban and brought up the song I'm looking for that sounded in the 40 Urban. I was still trying to achieve the exact sound, the niche that we want. At Christmas we finally produced December, a very catchy song.
Then he participated in the Sing with me contest ...
In the Sing with Me contest organized by Juan Magán and Universal in the middle of the pandemic, what they liked was that Although I don't want to, it had a reggaeton, pop and Spain line-up. The contest encouraged people from home to submit videos with original themes. In different programs the winner was chosen. The jury included Juan Magán, directors of Universal, but also Sebastián Yatra, David Bisbal and very famous producers from Miami with whom I would like to work one day and they decided, unanimously, that they liked my song. I wrote it two years ago at home with a friend and my girlfriend on an Instagram Live. We have reached two and a half million views on YouTube and we have more than half a million on Spotify. It is the one that has achieved the highest number of reproductions of those I have done, which is a constant joy.
How is life as a DJ in London?
I worked there five years ago. I am an aeronautical engineer. I went to London to study my master's degree and at the residence where I was staying I met a Colombian producer who had worked with Mónica Naranjo and well-known people from the United Kingdom. He told me that I had to leave the pop that was playing in my band and dedicate myself to reggaeton. I wrote my first song of this style. In London I played in university residences and I ended up doing it in one of the most famous clubs in the city where hip-hop and black music were heard. I managed to put in a reggaeton song in Spanish, which made me very excited.
Do you do choreography to accompany the songs?
During the pandemic, both my team and I have been very focused on the study part. I have improved the lyrics a lot and worked a lot in the production of songs. Now that the concerts are going to begin again, we are focusing on the part of the performance, of what proposal we will present in the show because I want to show a different product, something for which the public comes to see me being special. I have continued with piano classes, which I started as a child and I am training in guitar and singing. We have just come from doing a small showcase in Madrid and we have talked about the concerts for the coming summer months and next year. We will also come to the Canary Islands because, in addition, part of my team is also from here.
He says he likes to make music that people have fun with ...
My parents work and I have also done it as an engineer. I like that the music we propose, is sadder or funnier, entertains people, that evades them from their problems. It is something important, both as an artist and as a composer. In this sense, this year I have collaborated with artists such as Soraya Arnelas, or the Dominican Sharlene, among others. I want that when the song is heard, either because it is very catchy or because it transmits a lot, you forget all the problems.
How did you decide to change your profession of aeronautical engineering for music?
I have always liked music, but I have been a very good student and my parents wanted me to pursue another profession, so I chose aeronautical engineering. While I was studying I set up my band Come on now and then in London I started my solo career.
As you said, has the urban rhythm always called you to try different sounds?
I think the market is now overloaded with urban genre. On the one hand, I think that music in Spanish in the US is progressing a lot, which is what I would like to bring to London, but it is a moment to give the urban genre a twist. I have a pop base and I am very involved with people who do flamenco because one of my producers works with the Fuel Fandango group who do electronic flamenco and the other producer was very involved in Omar Montes's project. So, by combining the tropical sound with my pop background - I used to listen to Estopa and Canto del Loco as a child - along with flamenco, I provoke a special rhythm that is appreciated when you listen to Even though I don't want to.
He admires the also Spanish singer Enrique Iglesias and hopes to one day share a stage with J. Balvin and Daddy Yankee ...
What they all have in common is that they have taken music in Spanish beyond the borders of our country or South America and from London I see how difficult it is. El verano del Despacito was the only song in Spanish that was heard in the UK. Everything else was British.