'My house is yours' faces 'Leonardo' and 'Castamar's cook'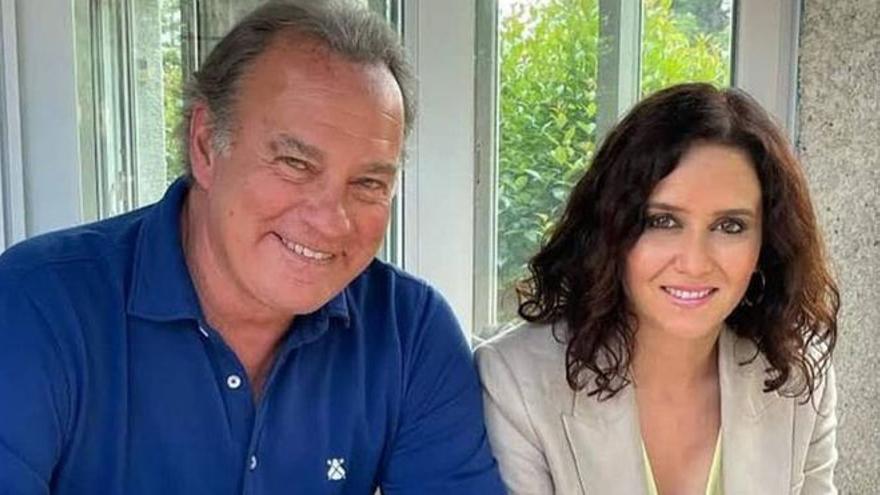 Isabel Díaz Ayuso will be the guest of the return of 'My house is yours' to Telecinco (22:00 hours). In her first in-depth interview after having revalidated her position as president of the Community of Madrid, politics, together with Bertín Osborne, recalls her childhood and tells of her beginnings in politics and the moments that have marked her life, among other aspects of his biography.
Antenna 3 maintains its bet for 'The cook of Castamar' (10:45 p.m.). In this new chapter, Alfredo arrives at Castamar badly wounded. Gabriel is in danger. Diego goes out in search of him. In the Zaguan he finds Lefty bleeding to death, before dying he tells him the truth. Enrique de Arcona is behind the kidnapping of his brother. If they hurry they will arrive in time to save you.
For its part, The 1 of TVE premieres tonight (10:10 p.m.) two new chapters of 'Leonardo', the historical series that explores the secrets and dramas behind Da Vinci starring Aidan Turner, Giancarlo Giannini, Matilda De Angelis, Freddie Highmore, James D'Arcy and the Spaniard Carlos Cuevas. In these installments, the artist will fall into a trap that will lead him to prison. Thanks to a contact, he will get out and travel to Milan to accept Ludovico Sforza's offer of patronage. There, he is commissioned to produce a theatrical show. A serious event leaves the artist questioning the morality of those around him.
Spagnolo receives a visit from the 'infiltrated boss' in laSexta
The new season of 'The boss undercover' return tonight (10:30 p.m.) to the sixth. This week, Israel Lamparero, director of marketing and expansion at Spagnolo, a leading company in the world of fashion, will discover that making their garments is not a simple matter of fact, that it is easier to find a needle in a haystack than trousers in his warehouse, and that some of his workers wear eleven-rod shirts.
Iker Jiménez analyzes Spain 2050 in Cuatro
Four bet tonight (10:50 pm) on a new delivery of 'Horizon'. On this occasion, the program presented by Iker Jiménez will analyze the lights and shadows of the Spain 2050 project with the help of Antonio Miguel Carmona, politician, analyst and professor of Economics; Colonel Pedro Baños, an expert in Geopolitics and Strategy; José Manuel Nieves, journalist specialized in Science and Technology; and Jaime Garrido, architect and conspiracy specialist.