"My great Rossinian teacher believes that I was born to interpret 'La Cenerentola"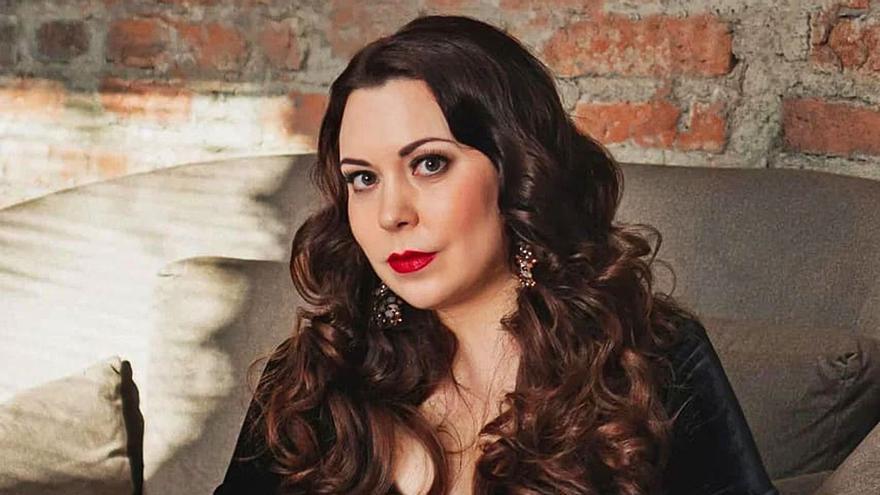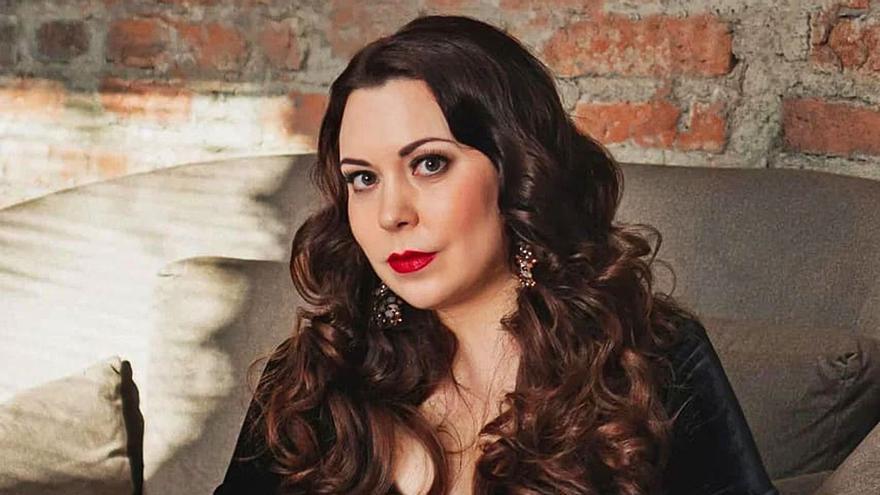 He is singing many of Rossini's operas in almost all theaters in Europe and Russia. Is it the basis of your repertoire?
I am a bel canto player. Yes it is the base of my repertoire, but I sing Donizetti, a bit of Verdi and Russian repertoire. It is true that I have done 15 Rossini operas. I also dedicate myself a bit to the baroque, like Vivaldi and Händel, -of which I have made two productions-, but only in concert. I have performed the Rossinian repertoire all over the world, in France, Italy, England, at the Teatro Colón or in Santiago de Chile, among other places. I have participated five times in the Rossini Festival of Pesaro in Italy, so you can say that I am a specialist in the Rossini repertoire. Ten years ago I was at the Rossinian Academy with the great master Alberto Zedda.
What attracts you most about the Rossinian language: the humor, the beautiful melodies or the devilish virtuosity?
I adore all three. Certainly the melodies are very beautiful and simple, for the public as well. Virtuosity has a lot to do with technique, the acquired school, which helps my voice as a singer a lot.
La Cenerentola is reputed to be the most difficult for mezzo-soprano. Has it been difficult for you to master all your vocalizations?
No, it has not been difficult for me because I have studied it a lot with Master Zedda. He himself told me: "You were born Cenerentola, it is your role", so it is my star role. It has some difficulty, but on the same level as other Rossini roles, such as Rosina from El barbero de Sevilla, Isabel and other characters. It is true that there are complicated parts in La Cenerentola, such as the final rondo. Compared to other Rossini roles, such as in Rosina or Isabel, Queen of England, where there is an aria, duet in the first act and then the same in the second act, La Cenerentola, on the other hand, has its aria, small songs and the most difficult final rondo. For the public, at first, it doesn't stand out so much even though it's pretty. Where there is spectacular is at the end. There are other roles in which you can stand out more during the play.
In which main scenes of this legendary Cinderella does she receive the biggest ovations from the public?
There are many important moments, but, for me, above all, two: the aria of the tenor Si ritrovarla and the final part of Cinderella that I already talked about.
Define your voice for me: light mezzo, lyrical-spinto, dramatic, coloratura…?
It is a particular voice. When I started my career I had a very white voice, lighter, but later it took on greater authority with maturity. I can't define it because I do more dramatic roles, like in Donizetti's La Favorita, and Russian repertoire, also very dramatic and dark, but also others. Officially, they define my voice as coloratura mezzo-soprano, however, I do not pigeonhole it.
Do you think that the singers of your string want to sing the whole repertoire right away or do they dose the tessitura throughout the maturation of the voice?
I am sure that in five or ten years I will sing the Verdi repertoire when the voice is big enough for the color and Verdi emission. That is what the teachers from Italy have told me. I suppose it happens in the other mezzo-sopranos, who need to mature their voices and do things step by step. You have to choose the appropriate roles at the time according to the rope of each one.
We also see in his biography a great presence of Russian opera and oratorio music. In which of the languages ​​you speak, Russian and Italian, is your voice most comfortable?
In Italian. Although I adore Russian, my timbre, I think, is more suited to Italian and its repertoire.
Until now he has developed a huge repertoire of belcanto and a very small repertoire of romantic and verista opera. Do you reserve yourself to go jumping to the different styles?
Let's hope so. Maybe soon I will be able to play the role of Santuzza in Cavalleria rusticana and continue to evolve.
Russian singers are in a splendid moment and head the lineup of the most exclusive theaters in the world. Do you think it is casual or is it due to a special school?
I think we don't have a special school. The belcanto school comes from Italy. In Russia there are very good school voices too, but it is a very large country where everything fits. It cannot be stressed that it only happens there, in Spain and other places, there are also very good voices, such as Montserrat Caballé. Anyway, I don't consider myself completely Russian because my mother is Georgian, as is La Cenerentola's baritone, Misha Kiria, and my German-Muscovite father. Keep in mind that my country was closed for 30 years and when the situation was already unblocked, it came as a surprise to the world that we were finally able to travel and show our talent. It is true that we have had very famous singers for 120 years, like Fiódor Chaliapin.
What news did you have of the Las Palmas de Gran Canaria opera seasons?
These opera seasons are very famous all over the world. In addition, I adore Alfredo Kraus who had a spectacular voice, of great quality internationally. For me it was number one.
Have you sung before with the maestro of this version of La ceninicenta, Lorenzo Passerini?
It's not the first time.
When do you plan to jump on the circuit of the great American theaters?
Yes that is something that I have in mind in the future.