"My family is preparing a bunker to resist the assault"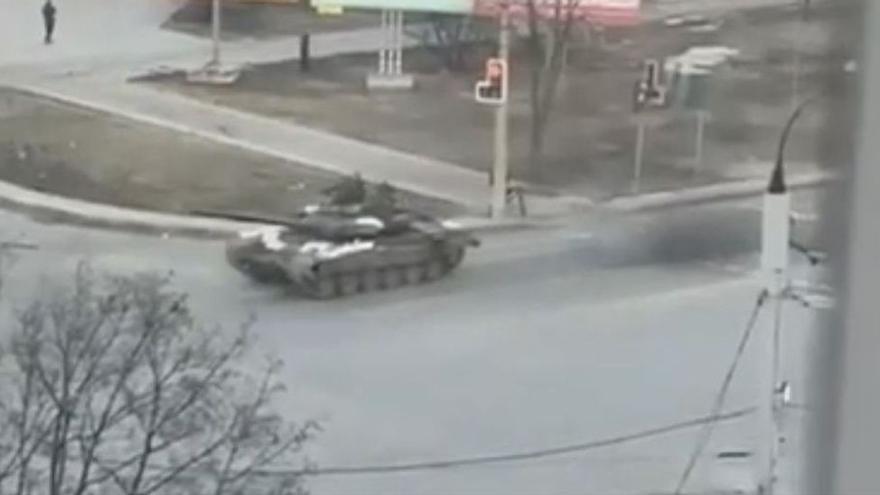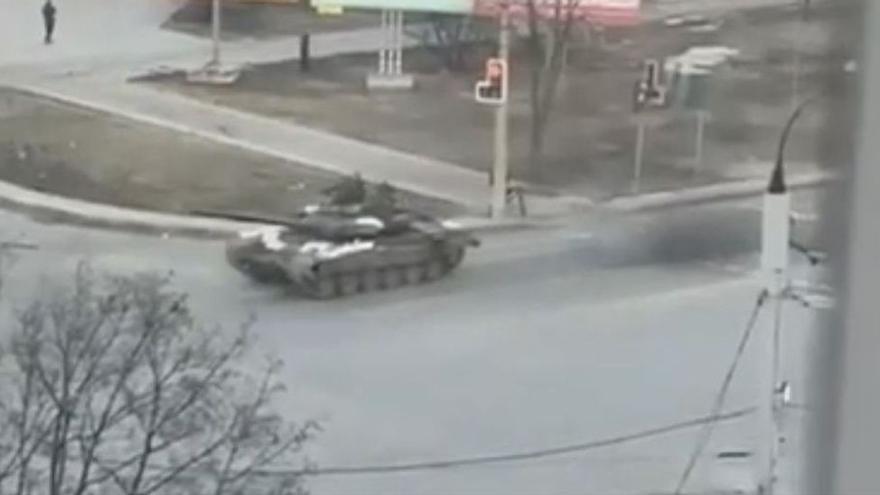 "My family is devastated and a bunker is being prepared to be able to resist the assault". This is how an anguished Oksana Peresadko, a businesswoman of Ukrainian origin living in Alicantewho has his grandmother, uncles and cousins ​​in the city of Sumy, located just 30 kilometers from the border with Russia and subjected to intense harassment by Soviet troops. While she remains in permanent contact with them and is interested in the news that comes from the war, Oksana works with Alicante Gastronómica Solidaria in the face of the possibility that refugees arrive and their food needs have to be met. The businesswoman is also convinced that the conflict will have serious economic consequences.
Oksana Peresadko She landed 22 years ago with her parents in Alicante, where she currently works as director of the marketing and communication agency Alex Soviet's Digital Consulting. It is a firm specializing in the digitization of companies and in the production of audiovisuals, which has managed to break through in a sector that is very much in vogue at the moment.
The invasion that the Soviet army is carrying out keeps his soul in suspense, especially if one takes into account that the city he comes from, Sumy, with 300,000 inhabitants, is very close to Russia and a part of his family, specifically his grandmother, two uncles and five cousins.
The situation in this enclave is critical, since, he explains, it is totally occupied by Putin's troops and, in addition, selective bombings are being carried out. "The military academy and the warehouse in which the weapons are kept have been destroyed and Russian tanks drive down the main avenue. The population is having a terribly hard time, because you don't know what's going to happen," he lamented.
According to his family, everything in the city is closed and there is no food, medicine or gasoline. "Nobody -he underlines- goes out into the street. In addition, it has been warned that the next few hours are going to be critical, so they are stockpiling canned goods and preparing a kind of bunker in the different houses to resist what may come to happen. And all this, moreover, in the midst of enormous uncertainty, because people who live in tall buildings are afraid of staying in them due to possible bombings".
The conflict, in parallel, is causing the fracture of families. In Oksana's case, while her uncle supports Russia, her aunt is pro-Ukrainian, which has led them to fight and live in different houses. "It is - he comments - a real nightmare". It so happens that her cousin has studied at the military academy that has now been destroyed by Soviet artillery, so will be called upwith the risk that this entails.
As to whether the war could be seen coming, the businesswoman highlights that "there has always been a latent conflict between Russia and Ukraine. A lot of latent tension, until, in the end, the bubble has burst".
While keeping an eye on what is happening in her home country, Oksana stays in touch with Solidarity Gastronomic Alicantean entity that during the pandemic from covid has turned to respond to the food needs of people from all corners of the province. "It is very possible - he indicates - that there will be a wave of refugeesso everything is ready to attend to them, if the case arises".
The agency he directs does not work for Ukrainian companies, although, on occasion, he has had Ukrainian models for some productions. In any case, Oksana Peresadko is convinced that the economic consequences of this war will be very important. "The stock market has already fallen and energy costs are increasing. It is early to know for sure what is going to happen, but surely the repercussions will be far-reaching", he emphasizes.