Mutua acquires 20% of the Cygnus manager, with the option of reaching more than half of the capital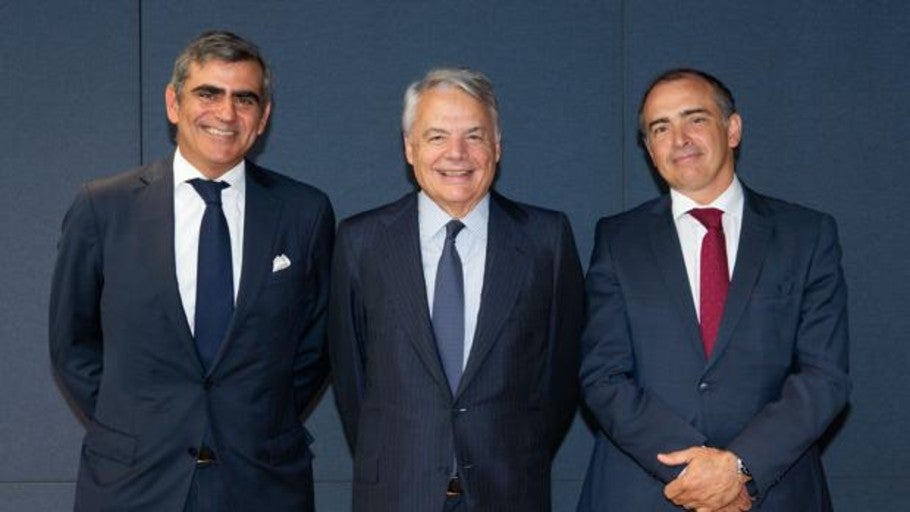 MadridUpdated:
The Grupo Mutua and the manager Cygnus They have reached an agreement whereby the insurance company acquires 20% of the capital of Cygnus Asset Management, an independent investment fund manager, specialized in alternative investment strategies. An operation to which both boards of directors have given their green light and that includes the option that Mutua Madrileña can acquire an additional 30.1% in 2020, so that the insurer could reach 50.1% of its capital.
As the insurer has informed in a statement, this will allow the Mutua Group further strengthen its geographic and product diversification strategy and complement its asset management business that develops through Mutuactivos, its investment and pension fund manager, of which they have emphasized that it is already the first manager of Spain by volume of independent equity of banking groups.
Complementarity
Mutua expects that the agreement with Cygnus AM, which is an independent manager with a strong international character based in Madrid, will end 2019 with assets under management around 400 million euros through two specialized strategies, Cygnus Utilities, Infrastructure & Renewables, a «long-short equity» strategy, focused on the «utilities», energy, and infrastructure sectors, and Cygnus Europe Event Driven, focused on special situations.
The company in whose capital Mutua will participate was founded in 2006 by Juan Cruz, Isabel Serra and José María Amusátegui. CRuz will continue to lead the management team and José María Amusátegui will continue as president and CEO. Both will remain at the head of the management company after the foreseeable expansion of Mutua's share to 50.1% next year. Isabel Serra, meanwhile, currently manages Cygnus Funds in New York. And Luis Amusátegui will continue to lead the Analysis area.
From Mutua have stressed that «Cygnus has been able to generate very competitive risk adjusted returns, particularly in the least favorable moments for the Exchange, where the advantages of alternative management are more evident ».
In the opinion of the president of the Mutua Group, Ignacio Garralda, «Cygnus strategies are complementary to those of Mutuactivos, although both independent managers share an investment model characterized by diversification, dynamic and always responsible management, the constant search for positive returns and risk control ». For the maximum responsibility of this insurer, the acquisition of Cygnus will serve as a boost to the positioning of Mutual Assets in alternative management.
On the other hand, Juan Cruz, director of investments of Cygnus, has assured that Mutua was the ideal candidate for Cygnus, given the great collaboration and knowledge that exists between both entities. "We have been in relationships for 14 years and we know each other very well," he commented on what he called "the partner we needed to have the right size."
Steps towards diversification
This operation joins the recent acquisitions by Mutua del 50.01% of Alantra Wealth Management, specialized in private banking, and 30% of EDM, independent fund manager and specialized in equities With great presence in Catalonia, both carried out at the end of 2018.
From the manager, he added that with the purchase of Cygnus, Mutua takes "another step in the diversification of its business of financial advice, both for products, thanks to the specialization of this firm in alternative management, as geographical, for its international presence ». From the insurance company, they believe that Cygnus Mutua will develop "a broad alternative management platform to boost the marketing of these products."
Grupo Mutua has also reinforced its relevant role in the concentration process The sector is living in Spain and consolidates its objective of growing in this area of ​​wealth management, as established in the guidelines of its 2018-2020 Strategic Plan.