Mutaz Barshim: "Looking to the future, there is the world record and the Olympic gold" | sports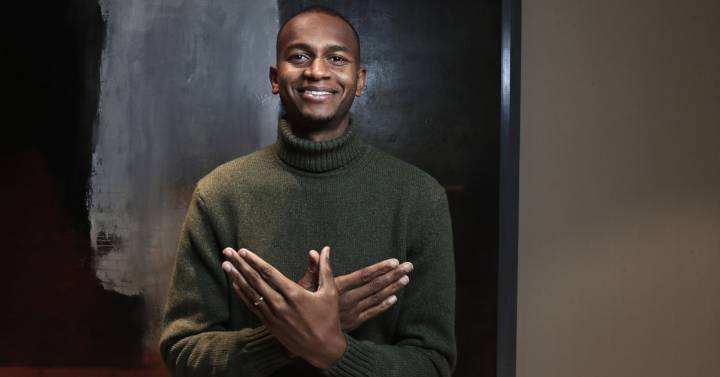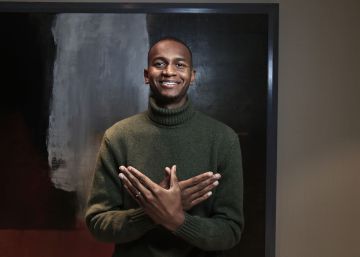 Mutaz Essa Barshim (Doha, Qatar, June 24, 1991) had just turned 27 on the day he knew the absolute, maximum value of athletics conceived as a personal fight against any limit. Trying to overcome 2.46m, which no one has ever achieved, the best high jumper of the century broke his ankle. It was the third, very tight attempt of a contest played on July 2, 2018 in Alba Regia (Hungary). Barshim is a reed, a feather of 70 kilos and 1.92m. It was operated, just recovered to win a World Cup and the rainiest day of the entire autumn of Madrid landed in the capital, where on Tuesday he will be awarded by the AS newspaper in his sport gala. He will be accompanied at the party by Cuban Javier Sotomayor, who left the world record in 1993 at 2.45m. "I like rain. For me this time is perfect, as long as I don't have to jump, hehe, "says the Qatari, whose best brand, 2.43m, dates from 2014." I had never been to Madrid before, no. In fact, I had never been to Spain before. "
Question. I think there was never a happier person than you, on October 4, at the Khalifa stadium in Doha after jumping 2.37m and winning the World Cup…
Answer. It was amazing, it was as they say the story is, very big, very big, more than 40,000 people pushing. They were the World Cups, in my house, in my country, and my people had come. I had to give them a good show. It was very, very important to win that world title. It was my first big competition after the injury. Before the World Cup I was not 100%. The injury had been very serious and psychologically I was a little low, but when I saw so much public pulling me I forgot everything, I forgot about the injury, the pain, I was prepared to die that day. I was 100% thinking 'I don't care about the consequences, today I have to give everything'. And all the people who came to see me, they are the true champions, not me.
P. Do you see something symbolic that was injured trying to break the untouchable record?
R. I think everything happens for some reason. When I tried to jump 2.46m, no human had ever succeeded, so I couldn't give only 60%, or 80%, or 100%. No, I had to give 200%, 300%. So when I was running I knew I was taking a risk, it was a very dangerous attempt. I'm sure of this, but it's my decision, it's my job. When I started training to be a high jumper, I knew I had a responsibility, that I had to make decisions with a lot of risk. So pity it was right there, it was a very emotionally emotional moment. Because I felt very good, and it was only July, and I was very happy to be like this for the season, I thought that if everything went well I could try to beat the world record. And that attempt was very close, but in sport it doesn't always happen what you want, and five minutes later you couldn't walk.
P. Is there anything that could worry a jumper more than his ankle?
R. The high jumpers only have our body and the legs are the engine. It was very hard to break my ankle ligaments (the left one, the one with the impulse foot). I never hesitated, I never thought it was the end of my career, but there is always an unknown, will I jump again to the highest level? When I got injured I had jumped 2.40m, and I was trying 2.46m, the world record, I was in the top, I was the world leader … This is the kind of questions that will always accompany me, these doubts, if it will be possible or no, and I question myself, and the doctor says, ok, you won't be able to walk again in two months, nor do anything for another four months … This kind of thing.
P. After the operation, do you still doubt? Is your ankle as strong as your Achilles tendon so flexible?
R. In the World Cup I was surprised that they were strong enough to jump 2.37m, I did not expect it. But they need some time. Now they are well, healthy, recovered. I don't know if the same as before, I'm not sure, because once they break, they can't be the same again. They are not 100%, but I don't need them to jump so high.
P. Is it important to grow so much to have a rival like Bondarenko, of the same level?
R. At the time of Sotomayor there was also Patrick Sjoeberg, who jumped 2.40m … then he jumped a lot, but then a great void came and people stopped believing, and thought that nobody could jump so much again. But in 2013 (I was 21 years old) I jumped 2.40m and people believed again, yes, it is possible. And Bondarenko and I skipped it, 2,40m, in almost all competitions. 40, 41, 42, 43 … And we did it without thinking that we jumped so much. All we thought about was winning, I wanted to win, he wanted to win …bang, bang, bang … He helped me, I helped him. It is very important to have that kind of rivalry. For me it is better to jump 2.40m still not winning than winning by jumping 2.32 or 2.30m. That does not motivate me. I am always looking for something big, although it is fifth with that jump, but if it is 2.40m, I am happy.
P. Everyone who has jumped 2.40m this decade has been injured, you, Bondarenko, Drouin, Protsenko …
R. It is not easy to jump 2.40m several times a year. For the body it is very, very hard. Being healthy and jumping so much is almost impossible. It is very sad that Bondarenko has not yet recovered, of course it will affect me, unless someone comes to press me like him. I always try in all competitions to win, and not just win, jump as high as I can … Rivalry always makes it easier.
P. Is the pressure to which the body is subjected so much that injuries are inevitable?
R. Some parts of the jump are hard, not all, but you need to jump hard to perform. I think it's about being smart. Me and Bondarenko and some more are smarter now. When I was young I was stupid. I jumped in two or three competitions every week. In a month he competed at best twenty times and several times over 2.35m, 2.40m, 2.42m. And without thinking, because maybe I was younger and recovered better. But now I have to be smarter and I have to listen to my body. If something hurts I have to go calmly and not compete that week. Because I have won everything, I have won all the competitions I need. Now, to complete the curriculum, I have only two goals left: I have bronze and silver for Olympic medals, so I lack gold, and then the world record and that's it. So I have to think hard and focus only on great competitions, great things.
P. It seems obvious that after the Olympic bronze and silver gold has to come in Tokyo, do you see it that clear?
R. I know, that would be normal, go up, if all goes well. But it is the Olympic Games, I know it will be very difficult, there are many very good jumpers who are already training, and it will not be easy. But I know what I am capable of and I will try to do my best. Next week I start preparing and I will do everything I can. I look forward to giving my country its first gold.
P. Psychologically, after the injury, do you still feel the call to break the world record?
R. I've always been like that, I've never had a single goal, the world record. I like to look at my whole career. When I retire I want to have achieved everything possible: world record, competition record or Olympic record, medals, whatever. To be able to say that I have done everything I could. And of course, I keep jumping, so it's still one of my goals to beat the world record.
P. Would yours seem an incomplete trajectory if you could not beat it?
R. No I dont think so. Because the world record is only one thing, and one thing does not determine my entire trajectory. I think that even if I retired today I would be very happy with what I have achieved. I am very grateful for all that I have achieved, and I think you cannot talk about the high jump without mentioning some of my jumps. So I don't believe that a single record, a single competition, or a single medal will determine everything I've done. But anyway, I always try to improve myself. And looking to the future, there is the world record and the Olympic gold. I think I will achieve great things.
You can follow EL PAÍS Sports in Facebook, Twitter or subscribe here to the Newsletter.