Muslim community celebrates the end of Ramadan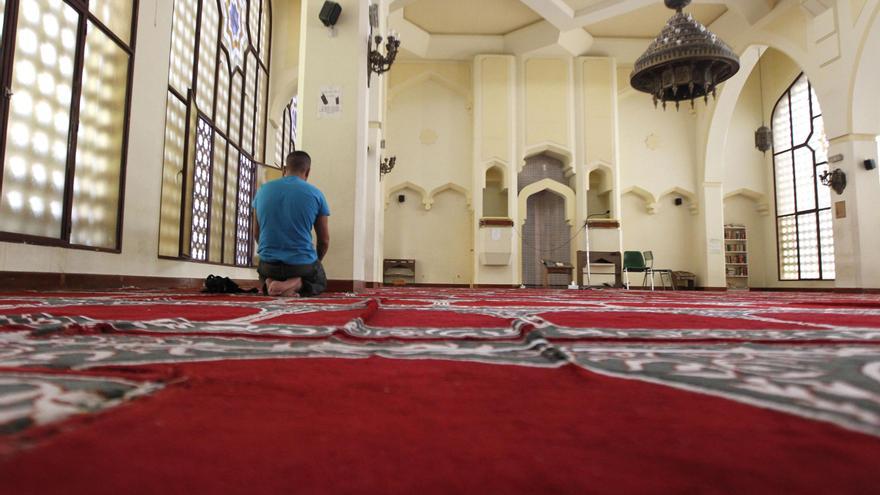 The Muslim community in Spain celebrates this Thursday the end of the Ramadan, known as Idu al-Fitr, which is marked by the lunar calendar, although this year the traditional joint prayer that ends this holy month will be conditioned by the restrictions imposed by the pandemic.
The Islamic Commission of Spain (CIE) has set this Thursday as first day of Idu al-Fitr in 1442, not visualizing the new moon, and the breaking of the fast ends the holy month for Muslims, a community of two million people.
For second consecutive Year, Ramadan has been marked by the pandemic of coronavirus, which has limited celebrations due to the establishment of capacity in mosques and curfews.
The CIE has asked Muslims avoid crowds and mass gatherings, as well as reducing as much as possible the time spent in the place of worship, while it has advised against performing iftar – the night meal with which the fast is broken – in the mosque to avoid the risk of contagion.
The Muslim community of Ceuta, one of the majority in Spain, has decided to suspend the traditional joint prayer at the end of Ramadan as it is an act that brings together hundreds of people in the same esplanade and the Islamic Commission of Melilla has decided the same.
In other regions, The faithful who attend the prayer have been asked to maintain a safe distance and avoid greetings.
In addition, the Muslim community has asked companies for flexibility towards their Muslim workers, so that they are allowed to miss the day of the festival, in exchange for a day of their vacation, as indicated in the cooperation agreement signed between the Spanish State and the Islamic Commission of Spain in 1992.