Musk insists on knowing the number of fake Twitter accounts to keep his offer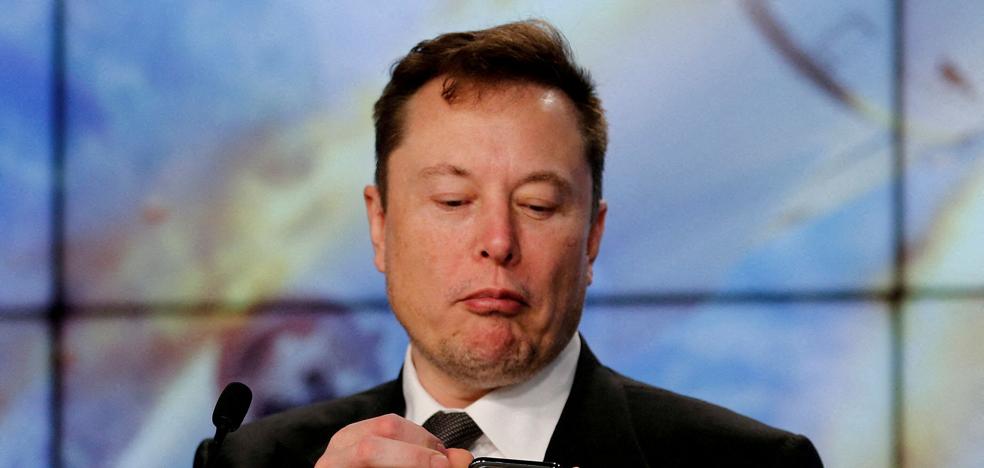 The CEO of the company has refused for now to show that figure
Doubts continue and the crossing of statements between Elon Musk and the CEO of Twitter on account of the number of false accounts that reign in the social network. Knowing, through tests, that the number of fictional characters is less than 5% was the last condition set by the founder and CEO of Tesla and SpaceX, so that the purchase offer for 44,000 million dollars (41,992 million euros ) move on.
And for now, there are no signs that it will be able to go ahead, despite the fact that the company has shown its willingness to complete the operation for the "agreed price and terms." But per Musk's latest statements, he launched the $44 billion offer on the basis that the company's reports "were accurate." Thus, since the number of false accounts is not clear, not even on the part of the company, the richest man in the world has assured on his Twitter account that "the agreement cannot advance."
It was on Friday that Musk decided to "temporarily" suspend the agreement pending details that support the calculation that the number of spam represents less than 5% of users. Some calculations that the social network itself recognizes may not adjust to reality. And now, the American billionaire has assured on his Twitter account that the CEO has refused to show evidence that fake accounts are less than 5% of total accounts.
"Spam could be higher than estimated," Twitter assured in a report, something that derailed Musk's operation and that some analysis firms, as Musk himself has echoed, support by ensuring that the number of accounts false could be as high as 20%. In addition, before a message from another user assuring that the number of false accounts could be above 50%, Musk has responded "exactly".
"Twitter should appreciate some kind of external validation if their claims are true," Musk has settled in another message posted on the social network.
It was in the month of April when Musk launched the offer to take control of Twitter, raising the elimination of 'bots' and the verification of all users as priorities of his management. He first bought 9% of the company so he could get on the board of directors. A few weeks later, Musk, in a movement that was gaining strength, launched the offer that is now not clear that it will conclude.