Musician Joan Eloi Vila, guitar and squire from Buenafuente, dies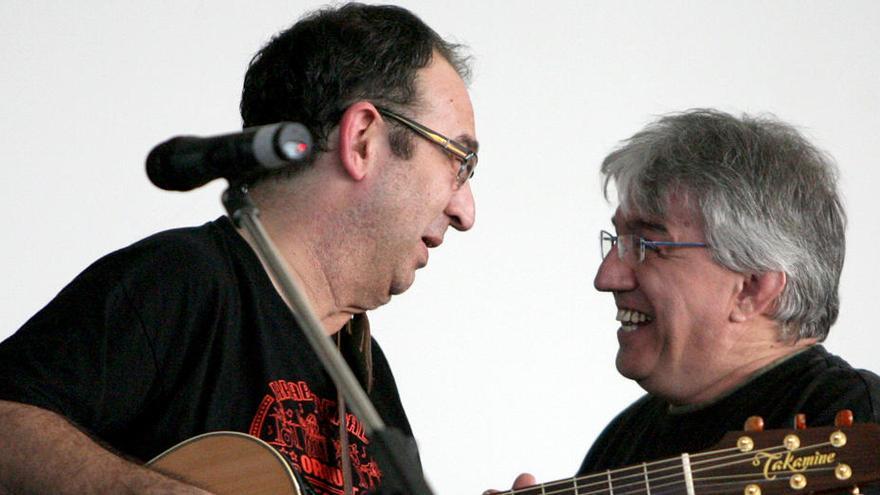 He Barcelona musician Joan Eloi Vilapopular because he appeared and played the guitar on television shows in Andreu Buenafuente, in which he made his humorous comments characteristic, has passed away this Sunday, as confirmed by the El Terrat production company.
Andreu Buenafuente has written on his Twitter: "Goodbye, Joan Eloi. Escudero on guitar in so many years of television. Thanks for the laughs and for the music. Rest in peace".
Vila, what started working with Buenafuente on the TV3 program 'Sense títol'In the mid-90s, he had also accompanied established artists on their tours throughout his musical career, such as Jimmy Page, Joan Baptista Humet, Joaquín Sabina and Joan Manuel Serrat, and local singer-songwriters such as Litus, from Terrassa (Barcelona ).
He also accompanied Buenafuente in the programs he did on Antena-3 and La Sexta and in the specials of 'Good night and Goodfuente' and 'How to overcome the end of the year with Ana morgade and Berto Romero.
The producer El Terrat has tweeted that Joan Eloi was "as good a musician as he is a great person and companion, he was always in a good mood and that's how he's gone."
He deceased guitarist became "laughter in off" in some of Buenafuente's programs, with whom he even had brief conversations, as in 'La cosa nostra', at the end of the 90s.
He also collaborated in the program 'Tot és molt confús' on the Catalunya Ràdio station, with the 'Consultori del professor Joan Eloi Vila' and released a single solo album entitled "40 anys i un dia" in 2010.
The comedian and actor Berto Romero has also said goodbye to him through his Twitter account with a brief "DEO Joan Eloi. Gràcies".
Along with them, many followers today on the social network recall his characteristic laughter, which was heard in all Buenafuente programs, as well as his "brief and precise" comments.