"Musicals have the power to multiply the emotions of the public"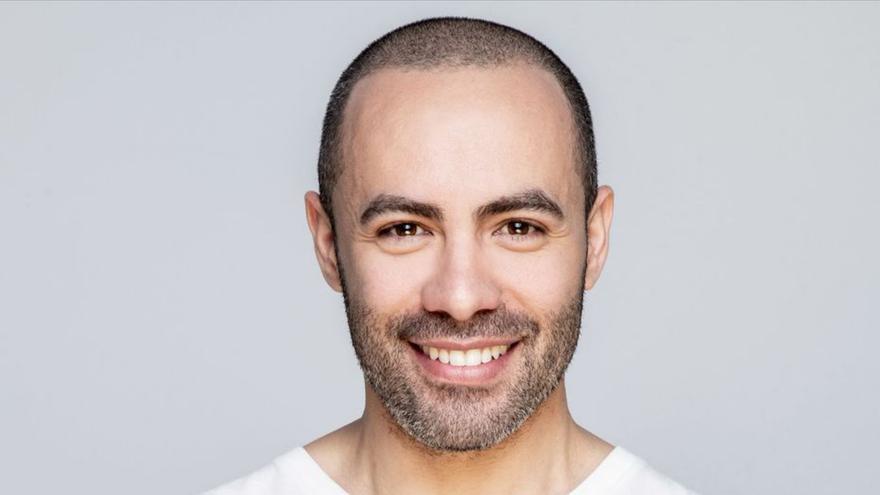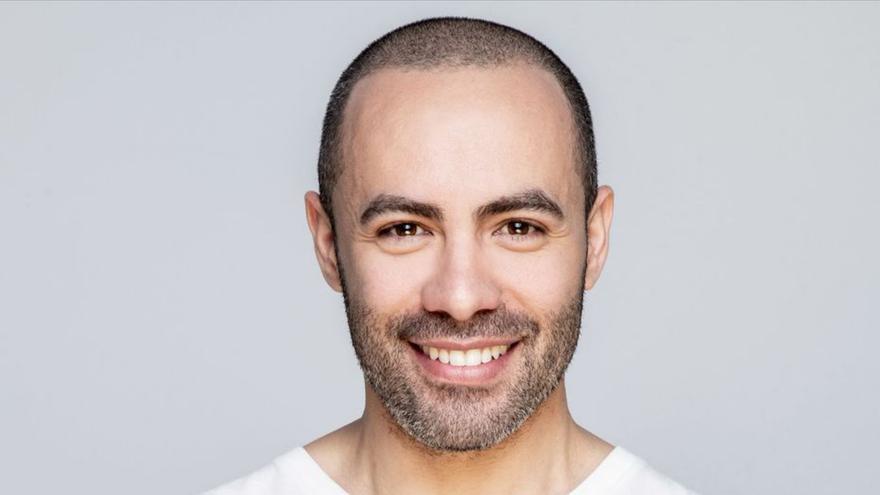 That he could not disappoint the public who have read Dueñas' novel and who have enjoyed the television series produced by Antena 3 that has crossed the borders of our country. One of the moments that struck me the most was when I called my family in Argentina to tell them that I was going to direct a new musical, and when I told them that it was The Time Between Seams, my aunts told me that they had read the novel and my cousins ​​and friends they had seen the series. I did not know the impact of the title until I experienced it in the first person. Sira has fallen in love with readers, and continues to do so. Therefore, not to disappoint is the most important challenge when taking this novel to the stage.
In your opinion, what elements of Dueñas's novel are exploitable or ideal vehicles to turn them into a musical?
Without a doubt they are the life and adventures of Sira who, as a teenager, turns into a woman. How the strength of a dreamer turns into tenacity and courage. It is like an initiatory journey, a life story where the protagonist is placed in the front line of combat. Everything Sira undertakes and decides is through love. Few stories of women of this caliber have been brought into musical theater.
To what do you attribute that magnetic attraction that musicals exert on the general public?
I think it is a genre that has been reborn from its ashes in the last 15 years. Producers' bets have been growing as the public demanded more musicals and better productions. Madrid is ranked as the number one capital for musical theater in Spanish, and the third in the world behind Broadway and the West End. Musicals have the power to transport audiences towards the magic, strength and beauty of movements. Through the songs the emotions are multiplied and simplified, in this way they reach the viewer's heart directly. Dance, light, color and energy. More and more scripts are more committed to not only telling stories of princesses and kings, but stories of life and of overcoming.
Does working with such a wide cast offer you more possibilities, but will it also require a greater job of 'greasing' in the work of directing and defining the characters in the context of this blockbuster?
I always work to seek the truth in the scene and the knowledge of the characters beyond the words. Not only what we see, but what feeds each character, and each circumstance that they have to live. It is not enough that they sing and dance very well. Through the word and the emotions the characters can transmit and give us to discover what is beyond the skin to be able to see their soul.
Can you refer to the stage space of the production?
In addition to the scenography by Ricardo Sánchez Cuerda, the lights and costumes are essential in this assembly. They are part of Sira's language and journey. The stage space is often limited and other times limited by the design of the lights, which is not easy to carry in an assembly of this size. Felipe Ramos, is responsible for the lighting design. And as for the costumes, Marietta Calderón did an impeccable, delicate and detailed job to recreate in more than 160 costumes the 30s and 40s of the last century.
You have already directed numerous successful musicals. What does this genre offer you that theatrical direction does not in the strict sense?
For almost 30 years I have been in love with the musical genre. Since I saw my first musical in 1992 my life has been translated through songs and dances. He had always wanted to be a film director, but from that moment on, everything was color, movement and singing. The musical allows you to play with the scenic movement, with the cast and with an infinity of details that sometimes does not happen in conventional theater. I think musical theater is a great genre in contemporary culture, even though we sometimes separate theater from musical theater. More and more that line of separation becomes narrower, and it is not one or the other, but the sum of both. Being a musical theater artist takes many years of study, many hours, and many disciplines to master. It is not easy, nor will it be. My goal as a director is to challenge performers to act, interpret, and engage with their characters. I already did it with West Side Story and with the montage Today I can't get up, in Mexico, in 2014, where the scene and the word were as alive and intense as in the great theatrical works.
What does a musical need to pique your interest?
The story and the creative team. Every year when I go to Broadway I see the latest releases, both of well-known titles and those of new creation. I am interested in all kinds of musicals, but in recent years I have been more inclined towards new proposals and productions. In these last two decades the way of telling stories and musical montages has changed, and this way little by little is reaching Spain.
The production of the musical Today I can't get up is a before and after in his professional career.
Indeed. I entered Today I cannot get up in 2005 as part of the cast of the children's In your party I sneaked. A few weeks after rehearsals began, I was switched to the big musical that was performed every night. It was swing, and after a few weeks they offered me to be the dance captain. Everything happened very fast. I was working on this musical for nine years. But each season he progressed to a professional level. I went from being a choreographer assistant to resident choreographer and choreographer in the 2013 version, to ending up directing the 2014 montage in Mexico. Everything was happening little by little, and I was training to be able to meet the challenges that came my way.
Was it difficult to open a gap in the Madrid-Spanish theater scene?
It wasn't, but it was made to wait. Since I started my professional career in Spain in 2005, everything was a series of lucky and beautiful opportunities that presented themselves in my life. I knew how to take advantage of them. Every year I travel to New York to train, at least two weeks a year. One year I study dance and another direction and / or interpretation. If the theater gives me opportunities, I must continue to train. Because it's not about what I know, but about everything I have left to learn.
Have you ever written a musical? If you haven't, haven't you ever considered it?
Yes, I have written a musical that is due to be released in two years. I finished writing it in March of this year. I really want to see the light. It is a musical based on a true story, which I had the pleasure of meeting with its protagonists. On the other hand, I have already finished my first novel, which will be published very soon.
In your opinion, what moment does the musical live in Spain? Some say that we are witnessing a creative crisis with so many musicals devoid of theatrical content.
It is true that they only bet on musicals with a title that sells and that ensures a certain number of viewers. I think the next step is to give space and opportunity to the musical of own creation. There is a lot of talent in our country and we have to take advantage of it. Furthermore, the medium montage format, at least in Madrid, is not exploited and neither does it have the support of production companies or theaters. It is very difficult to give voice and place to new creations, but you must not lower your arms. There are many titles that are repeated from time to time, as if the public did not want to see anything else. This creative crisis may be due to the lack of new titles and proposals. The public wants more and better quality. If we want to be like Broadway or the West End, we have to give rise to new proposals, just as it happens in those great capitals of musical theater.