Musicals for the masses: the genre reinvents itself on the Internet | Babelia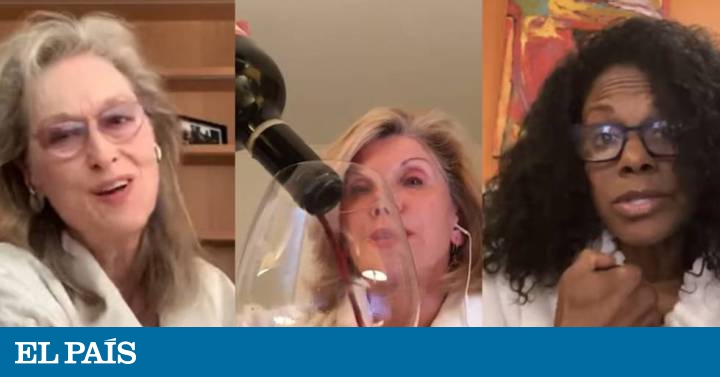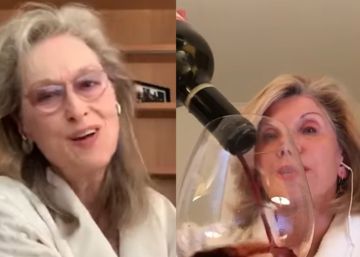 The Legendary composer Stephen Sondheim's 90th birthday It was to be an example of how things are celebrated on Broadway: one hundred of the heaviest weights of the musical theater were going to meet on May 16 at the Symphony Space in New York for a concert of about eight hours, whose prohibitive Tickets had been sold out for months. It did not happen, nor did practically any of the cultural events planned for the spring of 2020. Yes a similar concert was held on April 26, only adapted to the aesthetics of the coronavirus: from the artists' house, with home media and online. And something more remarkable happened: Stephen Sondheim had at his 90 years his first moment of virality, not only among his fans, but throughout the world. Christine Baranski, Audra MacDonald and Meryl Streep turned the song The Ladies Who Lunch, of Company, in a trio, which they played while drinking in their robes, and found one of the images from the quarantine. That stamp was immediately canonized on the networks. They were shared, dissected, and became meme.
It is rare for a song in a musical to fall in love en masse. Typically, the genre often chokes the general public. But this is not a normal moment and the musical theater is experiencing a boom digital during confinement. With the performances paralyzed and the actors at home, the networks have been filled with performances recorded by themselves from their halls, with a touch of informality and spontaneity almost never allowed in the theater and that works especially well in the world on-line. Veteran Patti LuPone posts political speeches or performances from her basement on Twitter. Ben Platt, who won the Tony in 2017 for Dear Evan Hansen, he sang on Twitter what his audience asked for every Saturday in April.
Soon, these videos were monetized in countless programs to raise funds with the same result of making noise on the networks. The duet that the composer and actor Lin Manuel Miranda and Platt himself made of New York, New York on May 8 he also achieved his viral moment. This Saturday there will be a variation of the format, where the stars of the genre will meet again: Lin Manuel Miranda, Audra MacDonald, Laura Benanti, Judy Kuhn or Philipa Soo. It is the jet set of the genre and will not be the first live of almost none. On June 11 there will be another, in tribute to the functions that are not being performed.
Disney was the first to cash in on new fashion. He quickly put together two television shows in which his movie stars sang songs from their classic movies from their homes: it's available on Disney +. In mid-May he announced that on July 3 he would debut on his platform Hamilton, by Lin Manuel Miranda, the most successful musical in recent memory and whose filmed version was saved as gold cloth to be shown in theaters around October 15, 2021.
Few times has the musical been so accessible, and fewer times has it been so well received. "Outside Anglo-Saxon countries it has historically been difficult to break the cultural and language barrier. It is a tradition that is not found in other cultures and, due to the language, they are difficult works to export while maintaining their wealth: they are not just girls raising their legs because it is not only an aesthetic spectacle, "explains theater producer Fernando de Luis- Orueta. "But the new generations have traveled more, speak the language better, have more contact with the Anglo-Saxon culture. And, at the same time, there are more and more musical actors in series, something that undoubtedly influences what we see ". Ben Platt stars The Politician on Netflix, Christine Baranski or Bernadette Peters can be seen on The Good Fight and LuPone itself officiates in Hollywood. It may be easier to connect with an interpretation of someone whose face is known.
Every Friday in April and until mid-May, Andrew Lloyd Webber, the most commercially successful composer of these works (Avoid, Jesus Christ Superstar, Cats), He was showing a musical of his on YouTube. It also had a reasonable success: the issuance of The Phantom of the Opera even managed a couple of trending topics On twitter. But images from a theater did not have the same impact. They acted more like a memory from the outside world, something far away. There is something that has been gained by transferring the classic songs to the now, without lights, but in the living rooms and with a dressing gown. Suddenly, the old genre has a new world to explore. On May 11, Stephen Sondheim, aged 90 years and 50 days, opened an account on Instagram.