«Music only knows about emotion, communication and freedom»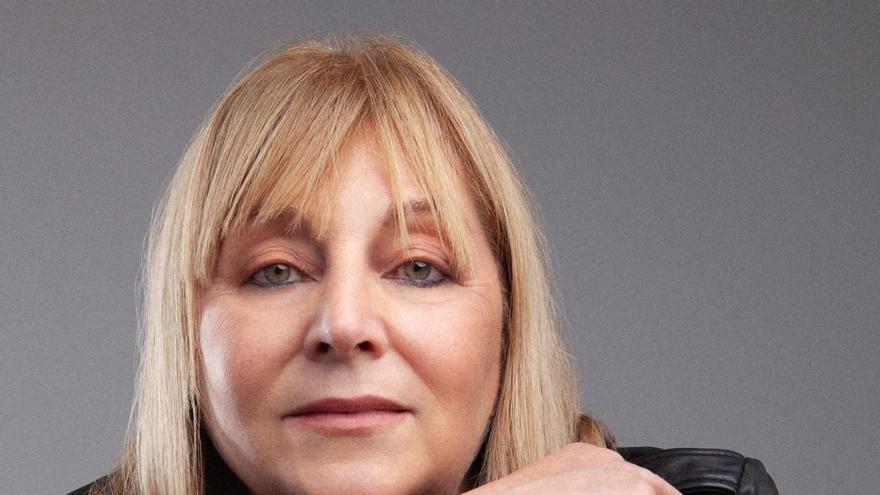 According to Isabel Costes, one of the challenges this group faces is being able to "transmit the artistic message with transparency, rigor and naturalness, which has been and continues to be one of the orchestra's aspirations since its foundation, many of them achieved through the consolidation of the projects in which the orchestra has been integrated in these fifteen years of experience ".
«The ODA is made up of musicians of great professional solvency and artistic and human quality, counting in its ranks with members from different origins of the Canarian music scene. The selection of members of the orchestra is based on a meticulous selection of musicians with a specific artistic profile. Likewise, we have an internal structure that allows us to discover emerging musicians who eventually end up participating in the orchestra. Through an agreement with the Higher Conservatory of Music of the Canary Islands, students in the final years of their studies carry out their external internships with the ODA. Also the Atlantic Youth Symphony Orchestra (OSJA), created in 2019, allows us to develop high-performance training programs with highly prestigious speakers who work with young musicians with a clear professional profile and who end up being part of the ODA in the medium term ", explains Costs.
The progressive incorporation of women directors is beginning to consolidate a change of course within classical music and seems to be already part of a trend that is consolidating towards normality in Europe. In this regard, Isabel Costes is of the opinion that «in reality it is about being a good or bad director / director and making good or bad interpretations of the work in question, because between the intellectual capacity of a director and that of a director of orchestra there is no difference whatsoever due to gender issues. I don't wonder if it's a trend. I think the musician does not pretend or consider seeing a woman or a man on the podium. The musician sees another musician, who knows what he wants, who treats him generously, with respect, who arrives with the score and the broken orchestration, knowing what type of orchestra he is up against, who seeks to apply solutions to deficiencies, who works the 'guts' of the score and with a lot of left hand brings out the best of each one of them. Perceive a person committed to music. What does it matter to be a woman or a man if we are at the service of the music, the score and the orchestra? », The director wonders.
«I have never considered my career as a career in which I had to overcome barriers due to the fact that I was a woman. I think the limitations are set by yourself. The barriers that I propose to overcome on a daily basis refer to the daily struggle for study, for rigor, for being recognized and valued in a fair measure through perseverance, preparation, tireless work, for the determination to remain with your feet on the ground, your head in your dreams, your eyes clean and honest straight ahead ... and with all this luggage, continue your journey without pause », says Costes.
For the director, whose symphonic repertoire ranges from the great oratorios of Bach to the most representative music of the 21st century through classical-romantic symphonism, another essential element linked to her work, is responsibility, "the one that I assume when I put myself in charge of an orchestra, be it the Atlantic Symphony Orchestra or any of the orchestras with which I am committed as a guest conductor. The responsibility that I assume when facing a work, when reliving that score based on rigor, study, experience, honesty, talent… and offer it to the public and then let it rest until the next occasion. All of this is what I personally need to feel in my head and in my heart to bring that score closer to the perfection that the composer was looking for and deserves ", he says.
When asked if he can perceive what goes through the heads and hearts of the musicians he leads when he takes the podium, he replies that «I can intuit it for a simple reason: I have been in their place before. to be a director and from a very young age. I am convinced that the vision and perception of a conductor or conductor who has been part of one or several musical groups is diametrically opposed to the appreciation of other conductor profiles who have not had the opportunity to enjoy such an enriching experience », He asserts.
For this reason, the success of any program seems to inevitably go through that communion between her and her musicians, between inspiration and communication. "Those magical, inspired and unique moments that arise throughout a concert are, of course, the result of fluid communication. For me it is fundamental, but this fact is preceded by a deep knowledge of the work, a rigorous and truthful previous work, a strict preparation, intuition ... And already with all elements perfectly managed to seek excellence. Music only knows about emotion, communication, balance, freedom », adds the director.
However, Isabel Costes points out that "an unwanted accident, a setback, can occur at any time during the concert. None of us are machines or behave like one. I believe that the most important thing is to be able to resolve, instantly, a possible unexpected fragility. And it is that, an accident in which we cannot stop. The musical pulse continues without remedy towards a resolution, the notes, the chords follow one another and you have to be quick to solve that small setback or let it pass and remake yourself acting like the river when it encounters an obstacle in its course: go around it and continue. And although that fragility almost always has a solution, I will not deny that those milliseconds last forever ».
Regarding the teaching situation in the Canary Islands, Costes warns that he is "aware of the great effort and work that is carried out in the Canarian conservatories, endowed with excellent teachers and of the sacrifice and commitment of those students who, living in a fragmented territory such as ours, they travel to the aforementioned centers to carry out their studies. I want to value the talent that exists in the Archipelago and the hope that all those future musicians have all the necessary resources to prepare them for a successful future, "he concludes.