'Music of the spheres': Coldplay lick his mystique 'cuqui'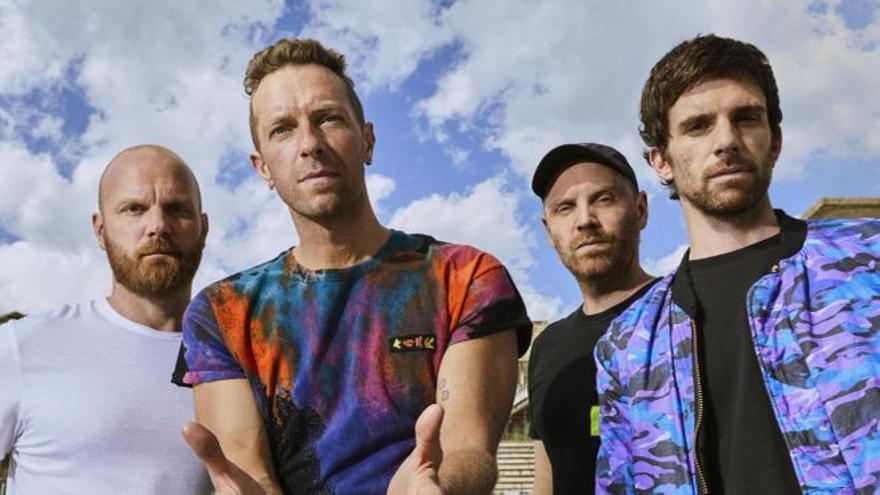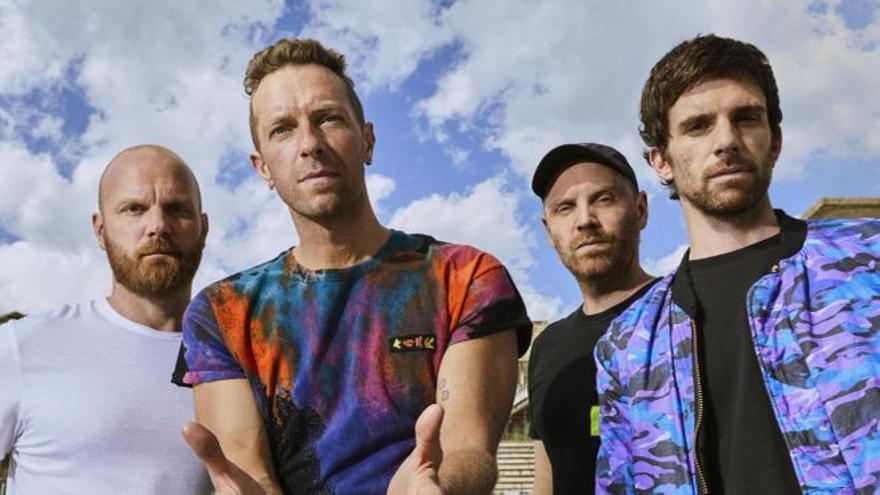 Warner
Pop
★★★
The Coldplay's new tour will be "sustainable", announces the group, but it will consist of the stadiums and large venues of a lifetime, and the pop customs manual indicates that to fill them it is convenient to carry an album of light and effervescent tones. And that's what Chris Martin and company have dedicated themselves to in this 'Music of the spheres', to try to arm themselves with accessible songs to fill the stands with confetti again.
We come from 'Everyday life' (2019), an album in which life was complicated with gospel choirs and 'afro' tights and which resulted in a commercial puncture (on USA sold a fifth of the previous one, 'A head full of dreams', 2015) although it showed signs of creative restlessness. But if the guests are indicators of the tone of an album, let us note that Femi Kuti and Stromae took part in that album, while Selena Gómez and BTS parade through 'Music of the spheres', which augurs a slightly more conventional course. And if 'Everyday life' was remarkable despite its pretentiousness, its replacement retains a similar bombastic halo, now not so 'multiculti' but cosmic, but embodied in a shortest songbook of inspirationDespite all that phosphorescent paint.
In the galactic canteen
The song 'Higher ground', released in May, was a bit tepid with its galactic pop attempt inspired by the canteen of 'Star Wars', including recurring "oh-ohs" and exotic guitars a la Peter Gabriel year 1986. But this track is one of the most outstanding of the album, along with the second single,' My universe ', which provides a dominating pop dynamics and with traces of EDM. Among those more invasive songs are 'Humankind', with bulky synthesizers, and that 'People of the ride' in which Coldplay falls into the vulgarity of imitating a contemporary (Muse) and which agrees with the wise Rosendo when he sang that " sometimes it's hard to get to the chorus "(which doesn't really exist).
But this is an album that Coldplay, once again, has conceived as a whole and that it can both enchant and irritate by its global wrapping of 'cuqui' mystique, container of canonical ballads ('Let somebody go'), stamps with magical intentions (the 'a cappella' song of 'Human heart') and occurrences with a touching halo ('Biutyful' seems designed for Tik Tok). Assembling the songs, those instrumental interludes, identified with emoticons, that have a certain grace when they are not too long (as in the one known as 'Infinity sign'). The closing song, 'Coloratura', is reckless with its more than ten minutes and its glider guitar solo, but it contains meaty sequences (the turn that it takes at minute six) and reminds us that Coldplay is still capable of delivering music beautiful, although it is intuited too in love with his reflection.
Other albums of the week
'Phantasmaville'
Capsule
Silver Recordings
Rock
★★★★
Of the it was covid Not only do tortured or euphoric records come out, with no middle ground, but also a work like this one, which invokes and challenges the darkness with a reviving guitar drive, tribal garage and psychedelic with 'sixties' vestiges. Overwhelming bacchanalia, that of this mature Basque-Argentine trio, at the expense of glam and surfing, the rarefied cosmic echo and that (unpublished) 'free' saxophone, leaving a deposit and transmitting a sense of fun. Imperious rock'n'roll to ward off pandemic time. – JB
'In the Blossom of Their Shade'
Pokey lafarge
New West
Retro pop
★★★★
In his seventh solo studio album, the revivalist of vintage sounds Pokey LaFarge travels not only in time but also in space, and he also sends sunny postcards from some Caribbean border ('My ideal' and its calypso perfume) that sing doo-wop on the streets of New York ('Killing time') or seek refuge in Holland amidst rhythm and blues landscapes and surf guitars ('Rotterdam'). The 'tour' has some archeology, but is served with unmatched style and it is delicious. – Rafael Tapounet
'National holiday'
Morreo
Future Graduates
Pop
★★★
Morreo is a duo from Cádiz based in Madrid that was born around a song by Mujeres. They share with the Barcelona group the fondness for the Spanish pop of the 60s and the choirs based on lalalás, although his is more towards 'synth-pop' than garage guitar ('Nightmare pop' sounds like Hidrogenesse playing the repertoire of Los Brincos). Their debut LP is a promising collection of luminous melodies with cañí charm that mix decades and styles and has already caught the attention of the Grammy Awards website. – RT
Look Out!
The Cookers
Gearbox Records
Jazz
★★★★
Cecil McBee, Billy Hart, George Cables, Eddie Henderson … As companions – and some, as unjustly forgotten leaders – they shaped the best American jazz of the 70s: deep, forceful, spiritual. Now they form an all-stars of musicians who were never stars and who handle like nobody else a language that in their hands is not revival but identity. Their compositions are top-notch, their solos too, and the groove they have together nobody has, because nobody has experienced what they have experienced. – Roger rock