Museums have lost 70% of their visitors to covid, according to UNESCO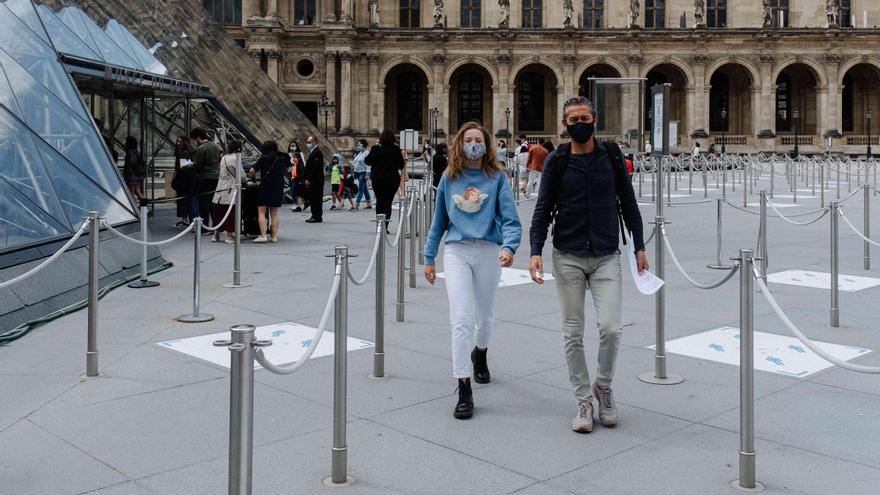 The crisis of the covid has caused an average drop of 70% of visitors to museums and one decrease in income of between 40 and 60% compared to 2019, according to United Nations Organization for Education, Science and Culture (UNESCO), which published a study on Tuesday based on a survey of 87 member countries.
Last year, the museums covered by the report remained on average closed for 155 days and since the beginning of 2021 they continue with their doors closed to visits, Unesco recalls in a statement.
For example, the Louvre Museum in Paris, the largest in the world, already closed during the first confinement and has now been closed since the end of October, and has launched several initiatives such as virtual visits and sponsorships with companies to cover the drop in income.
Despite the awareness campaigns organized by many of these museums and the reinforcement of security protocols, there has been a decline in public funding for almost half of those who participated in the survey, which in some cases reaches 40%.
Unesco considers this situation "alarming"as all of this makes it difficult to maintain efforts to conserve collections, ensure safety, and foster relationships with local communities. Not forgetting" the essential economic and social functions of museums and their possible contribution to post-recovery recovery. the covid ".
For this reason, the organization proposes a series of recommendations, in particular "apply a large-scale digitization policy to inventory the collections "and take measures to support education, training and research." The place we reserve for museums in the policies of recovery from the pandemic says a lot about the social values ​​that we want to defend, "said the director. Unesco General Audrey Azoulay.
"In the midst of the crisis," Azoulay added, "we must not lose sight of the fundamental importance of guaranteeing access to culture and preserving our common heritage in all its diversity." That is why he asked the States to fulfill their "essential role" in supporting museums with "a ambitious cultural policy, not only to guarantee their survival, but to prepare them for the future. "