Muruguza and Badosa waive the Billie Jean King Cup Finals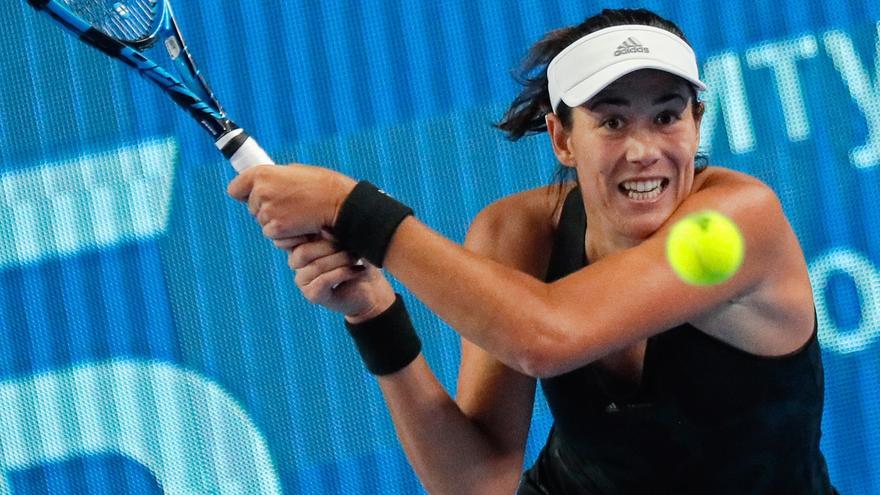 Garbiñe Muguruza and Paula Badosa They will not be part of the Spanish team that will play the Finals of the Billie Jean King Cup, formerly the Federation Cup, which will be held from November 1 to 6 in Prague (Czechoslovakia). The two tennis players have valued their decision due to the proximity of this competition with the Finals of WTA for those that have been classified among the eight best in the world and that will be held from November 10 to 17 in Guadalajara (Mexico).
Anabel Medina , captain of the Spanish team, has called to replace them Rebeka Masarova and Aliona Bolsava that will form the call together with Sara sorribes, Nuria Párrizas and Carla Suarez, who travel to Prague this Tuesday.
The reasons for no
"They have been months of a lot of pressure and travel, not having been home since July when I went out to play the Olympic Games, with a lot of physical and mental demand, and unfortunately I have to stop, recover my ankle since I have been dragging discomfort for weeks, and recover mentally, "he argued Muguruza, current world number seven.
Badosa, who made his debut in this competition, has also given up playing. "I am not going to play in the finals of the Billie Jean King Cup. I am very sorry. I have tried by all means to try to contest this competition. After qualifying for the WTA Finals, due to a calendar incompatibility, I will not be able to play the matches in Prague. I'm very sorry for this decision, "explained the player on her social networks, which after winning the Masters 1,000 from Indian wells has earned the right is to be among the eight best in the world in Guadalajara.
The substitutes
With Muguruza and Badosa In the team, Spain was presented in Czechoslovakia as one of the favorite teams to the title of a competition that it has won six times at the time of Arantxa Sánchez and Conchita Martinez. So much Muguruza What Badosa they have chosen their preferences for playing the WTA Finals. The preparation of the tournament forces them to travel earlier to adapt to the time change and the altitude above sea level in Guadalajara. (1,568 meters).
Bolsava (89 world), 23 years old and of Moldovan origin, arrived in Girona at the age of three to settle with his parents and already made his debut with Spain in the 2015 Federation Cup. Masarova, world number 168, 22 years old, was born in Switzerland but has been trained in Barcelona and achieved the junior title of Roland Garros in 2016.
Spain He will make his debut in Prague on November 1 against Czechoslovakia and two days later he will play against the United States in search of a place in the semifinals.