Murueta Shipyards will build a freezer fishing room for Greenland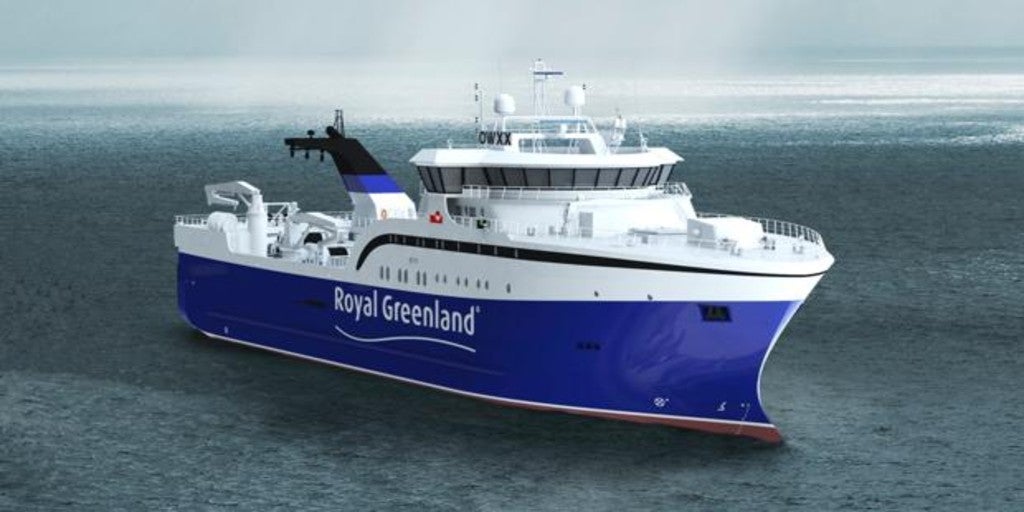 MADRID
Updated:
save

Astilleros Murueta will build a fourth freezer fishing vessel for the owner Greenlandic Qaleralik, a company owned by the Royal Greenland group, has reported Pymar, the association of private shipyards.
The ship, which will have the shipyard number C-326, will be the fourth ship manufactured by Murueta for the same shipowning group and will have a construction period of 26 months. The first two were delivered last year and the third is under construction.
The new vessel will be an 82-meter-long fishing-freezer factory, with capacity for 30 people. The design has paid special attention to maneuverability in icy waters, as it will operate in eastern and western Greenland, the Labrador coast, Iceland and the northeast Arctic.
In addition to the capture, processing and freezing of fish, it includes a product packaging and marking system for later distribution and commercialization in real time, while the vessel is working.
To assume the assignment, Murueta has obtained financing and the guarantees of ICO, Bankinter and Pymar. The guarantees granted by Pymar have been through the Naval Guarantee Fund, an instrument in which the Ministry of Industry, Commerce and Tourism, the Basque Government and the Xunta de Galicia participate, among others.
The CEO of Pymar, Almudena López del Pozo, He has wanted "highlight the effort made by the shipyard to achieve this project and to thank the commitment of all the participating entities in the financing of this sophisticated ship, and expressly to ICO for its permanent and essential support to the shipbuilding sector ".
The Biscayan shipyard Murueta has delivered more than 300 units for international shipowners, specializing in recent years in the construction of vessels related to fishing: tuna boats, freezer trawlers and live fish transport vessels, as well as in the construction of tugboats with propulsion. dual-fuel (LNG-Diesel).
To date, the shipyard has four other vessels in its portfolio: a vessel for the transport of live fish, a freezer tuna vessel, a hybrid propulsion oil tanker, and the aforementioned factory freezer fishing vessel for Royal Greenland itself.
Royal Greenland, the company that will operate the vessel, operates 50 processing plants, most of them in Greenland. The shipowner is a world leader in the sale of shrimp, halibut and lump roe.