Murillo saves a point for Celta against Valladolid in the last gasp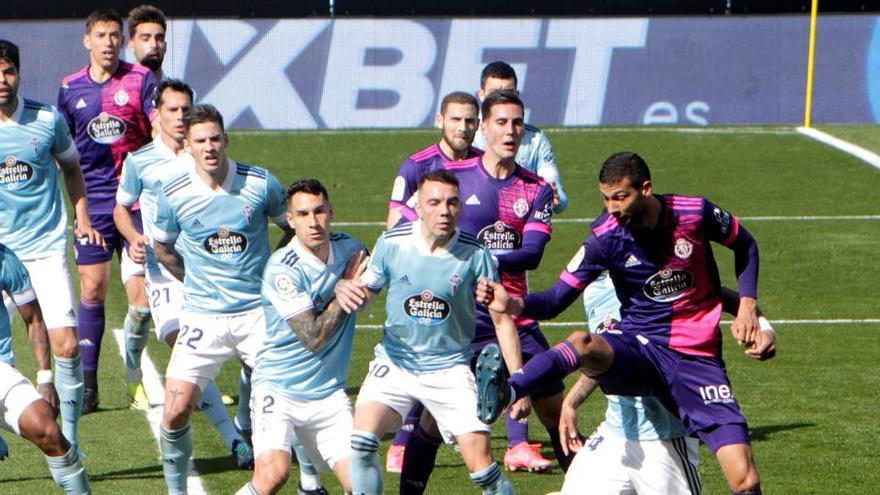 A goal by Colombian Jeison Murillo in the last breath allowed the Celta Vigo rescue a point before him Real Valladolid, who suffered a tremendous blow because he had not been tested after he went ahead with a goal from Chilean Fabián Orellana.
It was a game of few occasions, very tactical. There was a lot at stake and it showed. In the first half, only the Israeli Shon Weismann, after a mistake by Tapia on the edge of the area, threatened the goalkeepers with a powerful shot saved by Rubén Blanco.
The script of the clash did not change in the second act, although both had occasions to get ahead before the former celestial Orellana appeared to unbalance the clash. In minute 56 a Iago Aspas foul crashed into the crossbar, with Roberto Jiménez making the statue; In 65, four before the Chilean's goal, Brais Méndez hit just enough to deflect Óscar Plano's shot.
And shortly afterwards the pucelano arrived. A distant shot from Weissman, which Rubén deflects but Orellana picked up the rejection and did not fail on completion.
Sergio González moved to defend with a line of five. His team did not suffer until the last play, when Murillo, with a powerful header, exploited a strategic action to give a fundamental point to his team, which maintains the advantage over Valladolid, which lengthens its suffering, victim of another small detail that costs him the triumph.
Data sheet
1 – Celtic: Rubén Blanco; Hugo Mallo, Araujo (Aidoo, min.66), Murillo, Aarón Martín (Ferreyra, min.75); Wall; Solari (Baeza, min.56), Denis Suárez (Jordan, min.56), Brais Méndez; Iago Aspas and Santi Mina.
1 – Valladolid: Robert; Janko (El Yamiq, min.79), Bruno, Joaquín, Olaza; Óscar Plano, Alcaraz (Fede, min.85), Roque Mesa, Orellana (Nacho, min.85); Sergi Guardiola (Kodro, min.81) and Weissman (Luis Pérez, min.79).
Goals: 0-1 Orellana, min.69; Murillo, min. 94
Referee: Medié Jiménez (Catalan committee). He admonished Tapia (min.33) and Aidoo (min.90) by Celta, and Weissman (min.3), Sergi Guardiola (min.40), Olaza (min.58), Joaquín (min.88) and The Yamiq (min.90) by Real Valladolid.
Incidents: Meeting corresponding to the twenty-fifth day of The league Santander played at the Abanca Balaídos stadium. No audience.