Municipalities will have another year to adapt the safety of their beaches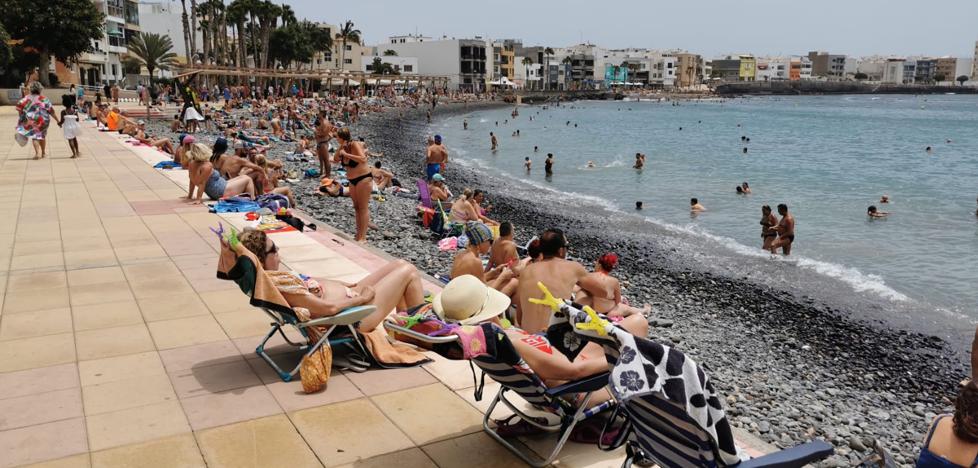 In total there will be five to meet the new requirements
The Government Council of the Canary Islands has approved this Wednesday the draft decree that grants the municipalities, as they had requested, an additional period of one year - in total there will be five - to adapt to the new security requirements on beaches and other maritime bathing areas of the islands.
These requirements are collected in the annexes of the
Decree 116/2018of July 30, which regulates the
safety rules and instructions and for the coordination of ordinary and civil protection emergencies on beaches and other maritime bathing areas in the Canary Islands. These annexes were modified to make certain criteria more flexible and influence the safety and rescue plans for beaches and other maritime bathing areas.
Among the most important changes introduced, according to the Canarian Federation of Municipalities (Fecam), are
the possibility that the municipalities share human and mobile resources in surveillance and rescue tasks; regulates the
technical writer profile to draw up rescue plans and reaffirms that
the flags to use to indicate the different levels of risk are red, yellow and green.
Thus, it is rejected that there are more, since confusion is created and it does not help to identify the colors with the degrees of danger, says the Government of the Canary Islands in a statement.
Now, the draft decree approved this Wednesday extends, from four to five years, the time provided in the second transitional provision for the application of the new measures.
Limit

This extension, which starts from a formal request made by the coastal municipalities, is the most operative for the municipalities to adapt to the requirements of Decree 116/2018, of July 30, and to also be able to fix other aspects such as the financial , autonomic administration abounds.
And this, because the events recorded since its entry into force, on August 8, 2018 –declared state of alarm due to the health crisis caused by COVI-19 and the volcanic eruption in La Palma–, have conditioned the availability of resources by some municipal corporations, which have been forced to use them for other purposes.
On the islands, of the total of 750 beaches and maritime bathing areas, according to the latest review carried out by the municipalities,
there are 365 that require the development of a safety and rescue plan and that the General Directorate of Security and Emergencies has evidence of 126 security and rescue plans prepared and registered.
A figure that will now be increased after the update of Decree 116/2018, of July 30, carried out at the request of the Ministry of Public Administration, Justice and Security and in accordance with the municipal corporations.