Municipal buses entertain the two-time champions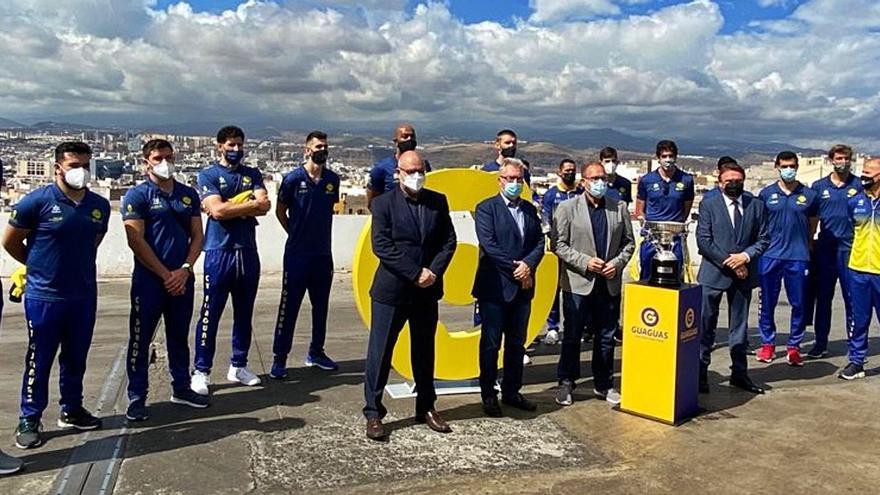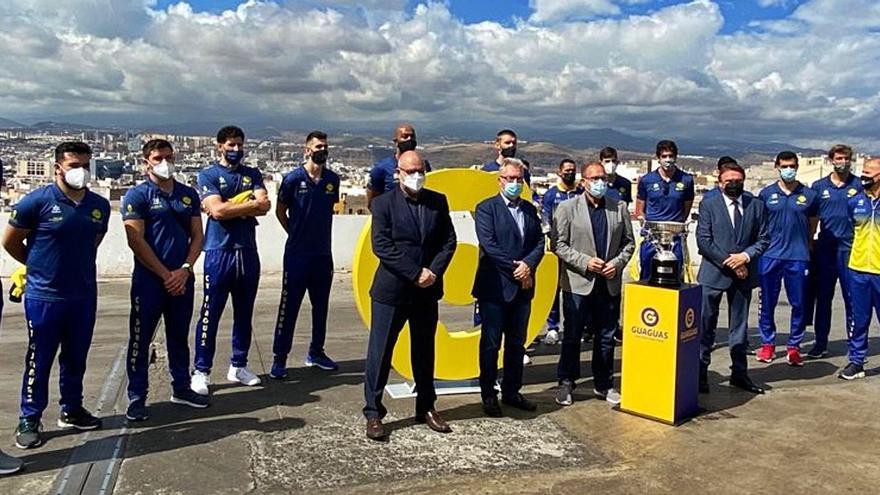 And it is that the entire campus of CV Guaguas and a delegation of its directive was received yesterday at the offices of Municipal Guaguas in Sebadal by the Councilor for Mobility, José Eduardo Ramírez, by the General Director of Municipal Guaguas, Miguel Ángel Rodríguez and by the Director of Quality and Marketing, Gemma Tor on the occasion of the conquest of the sixth Superliga in Almería.
The CV Guaguas in the year of their return after 27 years of absence from the national men's volleyball elite signed a historic double after achieving their seventh Cup and their sixth league title, which makes them the current benchmark in volleyball. A steamroller.
The ovation of the employees of Guaguas Municipales on the terrace of the company made up the most endearing episode. In the heat of his main sponsor, Juan Ruiz, president of the two-time champion, he maintains his intention to broaden the team's sights. The objective is to be crowned monarch of the Old Continent.
"The Guaguas Municipales company is our main sponsor, it has been with us since 1987 and it is not just another formal act. Being here was a staple job. It is as if it were our family and we can say very loudly that this is a common success, of all. But now we want more, the next challenge is to succeed in Europe. Without forgetting the next editions of the Super Cup, the Super League and the Cup, we would like to grow under the demands of the continental event ", he assured the chief executive.
Ruiz recalled that Gran Canaria volleyball is experiencing a historic episode. Added to the success of Guaguas is the conquest of the Liga Iberdrola Women's Super League by the CV CCO 7 Palmas of the talented Saray Manzano.
"Gran Canaria is the national epicenter of talent. The success of the girls [la entidad que preside Manolo Campos tumbó al Alcobendas en el set de oro] It figures the final result of the two clubs in three titles. It is an unprecedented event that makes this island the leading power in Spain ".
But the president of Guaguas continues with his European dreams. "And also, now Las Palmas de Gran Canaria is a city with two 'Champions' teams, let no one put limits on us," he concluded.
For his part, José Eduardo Ramírez, Councilor for Mobility, emphasized the "iconic" registry of two brands that are part of the island's ecosystem. "We are facing two iconic elements; Nobody imagines a photograph of the city without the buses. We are very proud. Ruiz asked me to make an important team a year ago and he was already promising titles. He fulfilled and now he wants to mark an era in Europe. His vision and the work of this team are worthy of recognition ".