Muniain and Sancet sign Athletic's comeback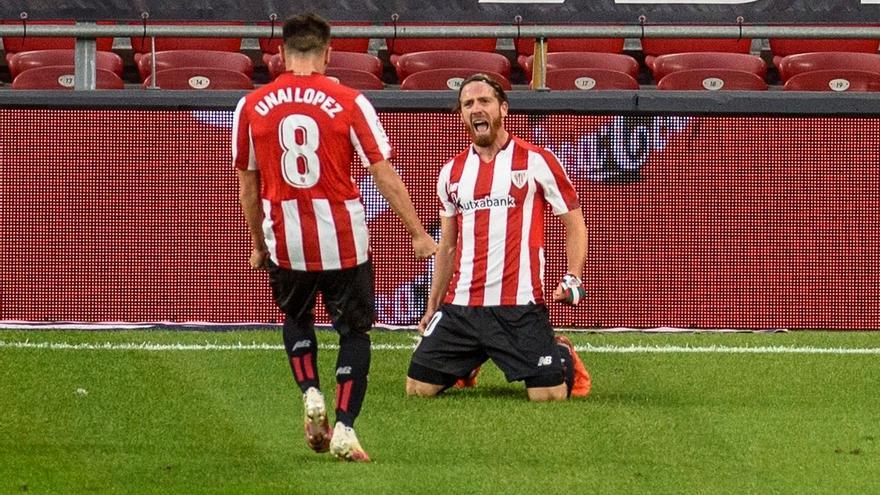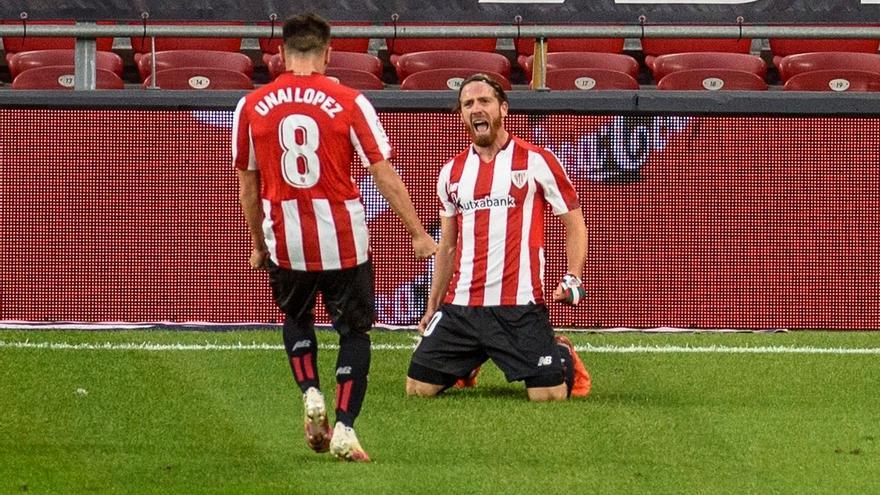 The Athletic club was refloated in San Mamés with a comeback before a Seville who was better for an hour but could not enforce the goal with which Yuoussef En-Nesyri opened the scoring in the first minutes because in the last half hour they turned the game around Iker Munian and Oihan Sancet.
An unexpected result for what was happening during an encounter that Gaizka Garitano, much questioned in recent weeks in Bilbao, changed course with the changes, as it was two of the players who jumped onto the pitch that made the comeback against a hitherto superior rival.
En-Nesyri opened the scoreboard In the 9th minute, he finished off in the area a pass from the Argentine Lucas Ocampos after a good combination with his compatriot Marcos Acuña. The ball hit Yeray Álvarez and it was already impossible for Unai Simón.
Athletic tied and turned the game around with two volleys at the far post by Muniain and Sancet, the first hitting a corner from Jon Morcillo combed by Mikel Vesga and the second impaling a good cross from the left by Iñaki Williams with the right.
With this scoreboard, Athletic moves away from a dangerous area of ​​the table that approaches a Seville that, however, has two games postponed and today could accuse the little rest of a team with only the changes compared to Wednesday.
Without Muniain and with the young Zarraga debuting as a starter, Athletic started more animated. But they quickly countered Sevilla, with only two changes in the line-up despite the little rest since the Champions League clash against Rennes, those local desires.
Thus, by minute 5 En-Nesyri had his first chance to score. But it took him a long time to control De Jong's good serve from the left, and Yuri ended up crossing him when he was going to face Unai Simón.
Yes, the Moroccan was right on his second chance, although with the help of Yeray to whom he gave his shot to make it even more impossible for the Basque goal. En-Nesyri signed a good combination between the Argentines Acuña and Ocampos on the right to the baseline, with a final center behind the striker.
Athletic tried to react, but it was Sevilla who took possession and total control of the match.
Timid approaches of a Bilbao ensemble without a creative reference and approaches also without too much danger from Sevilla preceded the last two occasions before the break. Two headers from Raúl García and En-Nesyri, to centers from Berenguer and Rakitic, which neither of the two forwards managed to direct between the three sticks.
The second part started similar, with Sevilla sending and hardly any occasions. The only one, within a play with up to four shots in or on the edge of the area, visitor.
A header from En-Nesyri when the ball seemed to go out over the baseline that Iñigo Martínez took out almost under sticks when he doubted whether the ball was going to enter or not.
After game time, already in the middle of a carousel of changes, Athletic began to find options from set pieces to get closer to Bono's goal, which was how the tie came.
Williams and Dani García warned, to centers from Yuri and Berenguer, and Muniain hit it in a similar play, although in his case he hit the far post with a ball combed by Vesga in a corner thrown by Morcillo.
The local reaction did not stop there, since in another similar volley, although further from Bono's goal, Sancer emulated Muniain and completed a comeback that changes the face of an Athletic in a depressed state and gives air to a Gaizka Garitano Much questioned in Bilbao every time he hooks a, albeit minimal, bad run of results.
Data sheet
2 – Athletic: Unai Simón; Capa, Yeray, Iñigo Martínez, Yuri; Dani García (Vesga, m.67), Zarraga (Unai López, m.54); Berenguer (Muniain, m.67), Raúl García (Villalibre, m.54), Morcillo (Sancet, m.85); and Williams.
1 – Seville: Bonus; Navas, Koundé, Diego Carlos, Acuña; Fernando (Munir, m.87), Jordán (Gudelj, m.68), Rakitic (Óliver Torres, m.68); Ocampos, En-Nesyri (Vázquez, m.63) and De Jong (Carlos Fernández, m.87).
Goals: 0-1, m.9: En-Nesyri. 1-1, m.76: Muniain. 2-1, m.86: Sancet.
Referee: Carlos del Cerro Grande (Madrid Committee). He showed a yellow card to the locals Raúl García (m.26), Iñigo Martínez (m.53), Williams (m.61), Unai López (m.89) and Yuri (m.92), and to the visitors Fernando (m.92). .26), Koundé (m.62), Acuña (m.69), Navas (m.88) and Diego Carlos (m.90).
Incidents: match of the eighth day of The league contested in San Mamés behind closed doors.