Munch wrote an enigmatic phrase in 'El Grito'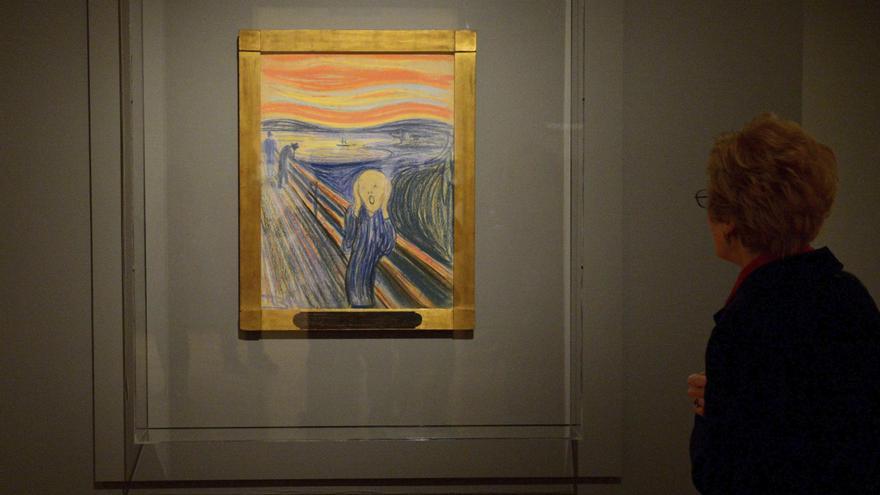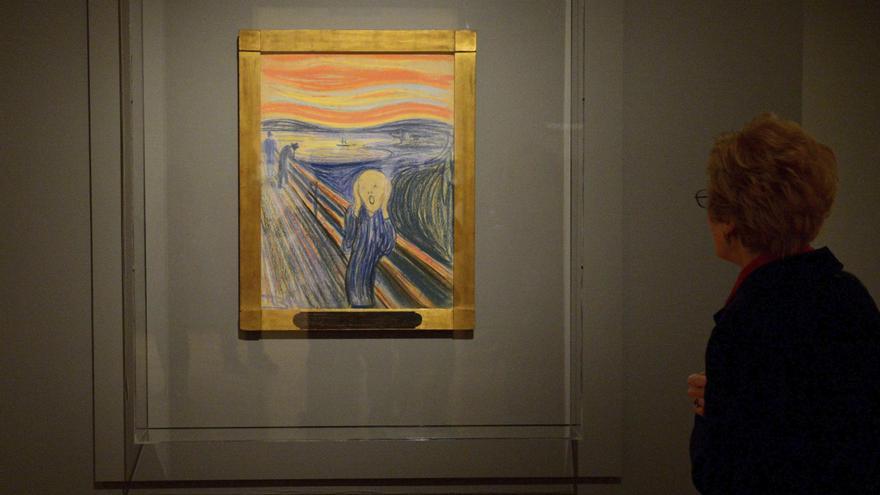 Own Edvard munch was the author of the mysterious phrase hidden in the background of the first version of his famous painting 'The Scream', 1893: "It could only have been painted by a madman!"
The first images of Munch created outrage and debate in his day, about 120 years ago. The inscription was first mentioned in connection with an exhibition in Copenhagen in 1904, eleven years after Munch painted 'The Scream'.
At the time, a Danish art critic thought it was written by a member of the public. It's easy to imagine an outraged spectator, in front of The Scream, taking a pencil and expressing his opinion both about the work of art and about its creator. But that was not the case.
New research at the National Museum of Norway reveals that the writing belonged to Edvard Munch himself.
Mai Britt Guleng, curator of the Museum, has worked extensively on the works of Edvard Munch. The Scream is one of several works that have been preserved and examined since the old Norwegian National Gallery closed. Among other things, the painting was photographed with an infrared camera, which made the writing stand out clearly from the painted background and thus added a new twist to the story.
There is no doubt that the inscription is from Munch. The writing itself and the events that occurred when Munch first exhibited the painting in Norway support this conclusion, Guleng says in a statement.
"You have to get close enough to see the inscription. Rarely do we find such inscriptions in paintings, particularly not in one of the most famous in the world. Since it is such an important work in international art history, the inscription has received remarkable little attention. "
Discarded version
The National Museum of Norway version of The Scream is the first. At the back of the painting there is a partial version with a slightly different composition. Munch discarded it, turned the canvas over, and painted The Scream as we know it today. Infrared photography of the painting revealed no sketches or unknown overpaints, but the barely visible inscription became much clearer.
"The writing has always been visible to the naked eye, but it has been very difficult to interpret. Through a microscope, you can see that the pencil lines are physically on top of the paint and have been applied after the painting was finished, "says Thierry Ford, curator of paintings at the National Museum.
"We chose to photograph it with an infrared camera to get a clearer image of the inscription. In an infrared photo, the charcoal of the pencil stands out more clearly and facilitates handwriting analysis. And you don't have to impact the painting itself, "he explained.