Muguruza wastes two match balls and says goodbye in Australia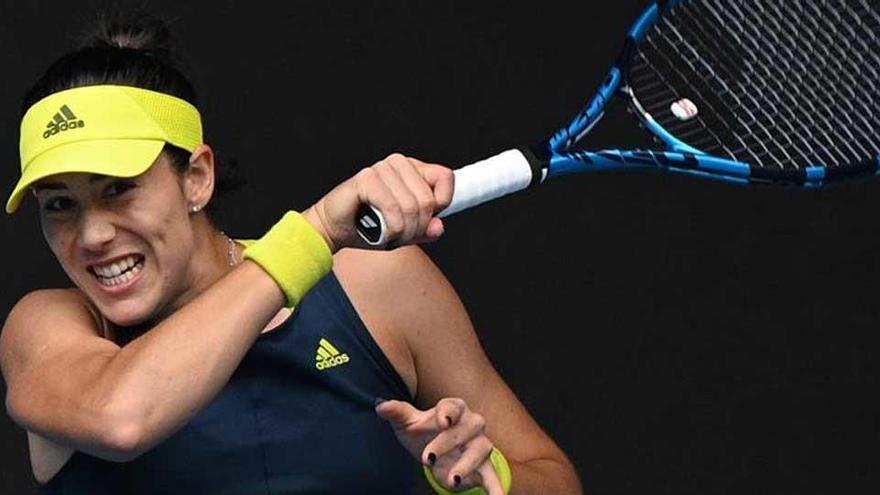 The Spanish Garbiñe Muguruza (14) fell in the round of 16 of the Australian Open against the Japanese Naomi Osaka (3) by 4-6, 6-4 and 7-5, in what was a brilliant fight at a high tennis level .
Muguruza, current finalist, wasted two match balls to the rest when the scoreboard reflected a 5-3 in his favor in the third set. However, he left with his head held high despite the bitter defeat for completing two weeks in Melbourne in which he accumulated seven wins and two losses, which occurred against local Ashleigh Barty (1) and Osaka herself.
"I didn't know what to expect because we had never faced each other. I was intimidated before I started because I knew how well I was going to the game," Osaka said after the conclusion of a match that was close to two hours long.
The clash was called to be an epic battle for the unbeatable form that the two Grand Slam champions were going through when they did not give up a single set in the first three rounds.
The dominance with the service of the two favorites extended the equalizer on the scoreboard to 5-4, at which time Muguruza managed a timely break to sign up the first round against an Osaka that got to get to 195 kilometers per hour.
Muguruza's self-confidence continued in a second set that he debuted with an early break. However, Osaka, seeing how her chances of staying alive at Melbourne Park were fading, brought her best tennis to the rest to establish the equalizer in the second round.
Muguruza's doubts, accompanied by Osaka's solidity to the rest, led the game to a definitive set that began with both players shielding their serve games until the Spanish took a forward pass with the 2-2 to see more closely the quarter finals.
A game was scored by the Spanish tennis player born in Caracas (Venezuela) who touched excellence with 4-3 in her favor, after converting three direct serves, one of them to save a 'break' ball, and signing one of best points of the game by curdling a winning parallel setback that established the 5-3.
It was in the next game when Muguruza had two match balls with 15-40, which Osaka saved after connecting a direct serve and taking advantage of an unforced error by the Spanish.
The physique prevented her from maintaining the same level of aggressiveness and Osaka ended up getting a break 'in extremis' that qualified her for a next round in which she will face the Taiwanese Su-Wei Hsieh.