Muguruza overcomes the Mertens wall and will play the final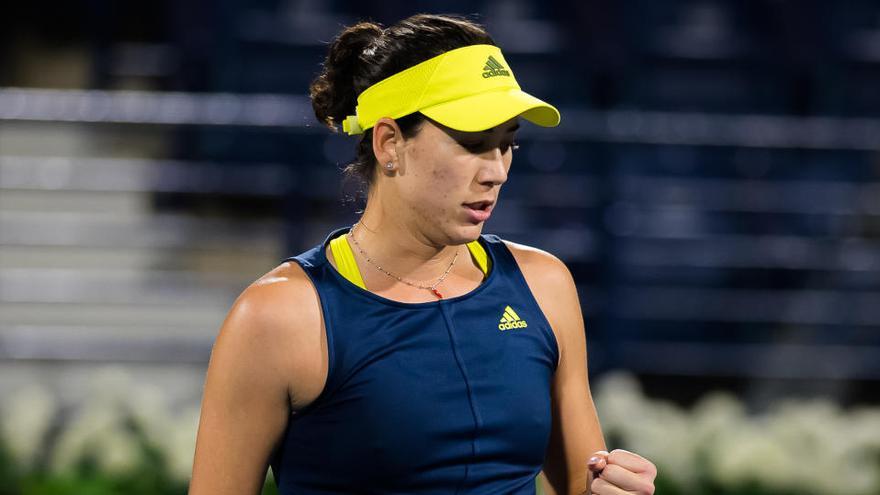 The Spanish Garbiñe Muguruza showed the same reaction capacity of previous days, beat Belgian Elise Mertens, tenth favorite and 18th in the world, to the seventh match ball by 6-4 and 7-6 (5), and reached the WTA final in Dubai for the first time, her second in two weeks and her third overall this year.
Defeated the previous week in Doha (she fell to the Czech Petra Kvitova), Muguruza will have another chance to increase her count of titles, seven so far, taking advantage of her present great moment of form which has already led him to play three finals so far this year: Yarra Valley, Doha and now in Dubai.
The Spanish, ninth favorite, will be measured in the final against the winner of the match between the Swiss Jil Teichmann, trained by the Spanish 'Beto' Martín and Arantxa Parra, and the Czech Barbora Krejcikova.
In his third semi-final in Dubai (2015 and 2018) Muguruza this time he did not have his serve as an ally as in the game against Arina Sabalenka. He missed the first, committed eight double faults, and only scored one ace. But despite this circumstance he fought from the back of the track where his rival managed the times effectively.
Mertens was a real wall. His defensive and tactical tennis made him save three match balls in the quarterfinals against Jessica Pegula, and brought the Spaniard to abuse, who had to recover from a 0-1 as soon as the match began, and then reacted with claw by scoring the next four games (4-1) to dominate afterwards 5-2 , although he committed five double faults.
But that's where Mertens showed his unwavering will, and shortened differences with a varied and intelligent game. The Belgian surpassed a set point with a serve from the Spanish and broke (5-4). Muguruza, true to his conviction, then counterattacked, and with a parallel backhand winner he took the first set in 55 minutes.
The second set began as the first, with a great dispute in the first game, with the Spanish service, who in the end managed to confirm it. The Spanish managed to be placed with 5-3 and service, and even had a match ball, but Mertens again proved unapproachable and then managed to break him.
Mertens managed to save three more meeting points (four in total) in this second set, in which the tiebreaker was reached. There Mertens, surpassed two other match balls (fifth and sixth), Muguruza, more calmly launched herself on the attack and at the seventh opportunity, closed the match at the net, adding her 17th victory this year.