"Much more important than the parental veto is that children read and have a critical spirit" | Culture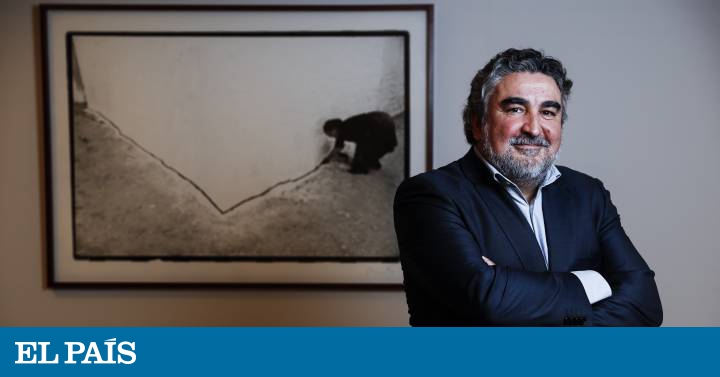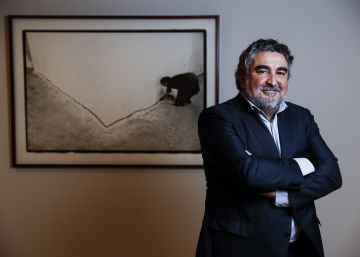 Culture ministers have traditionally been divided into two: the creators involved in politics and the pure managers. The newly appointed José Manuel Rodríguez Uribes (Valencia, 51 years) does not fall into any of these two categories. Full professor of Philosophy of Law of the Carlos III University and a disciple of Gregorio Peces Barba, the Valencian has been, at 51, general director of Support for Victims of Terrorism, delegate of the Government in the Community of Madrid and is part of the Federal Executive Commission of the PSOE, where it is in charge of the area of ​​secularism, a topic on which its last essay is concerned.
His appointment surprised a sector accustomed to the parade of ministers of his area of ​​influence. Further, Jose Guirao, his predecessor, had garnered in his year and a half in office an unusual consensus. Rodríguez Uribes has chosen to keep a large part of the previous team in their positions. Also to take advantage of the legislative developments undertaken: the Statute of the Artist and the laws of Patronage, Sports and Cinema. All these rules, he says, are about, but not enough to venture to give dates or go down to detail. He had only been in office for 10 days when this interview was held in his new office, the first he granted as head of Culture. One of his first decisions will be to approve, in the coming weeks, tax incentives to support foreign shootings in Spain. And during the next few days will be the call for film aid, which, he says, will be very agile and less bureaucratic.
Question: When Jorge Semprún opened his portfolio in 1988, he said he was coming to do politics, not just cultural management. What have you come to?
Reply: To both. Management is important, but you have to do politics. And many of the values ​​we need to recover have to do with culture and sport, such as fair play. We live times of dirty play, in which the political adversary is an enemy to destroy. Something is failing, we are losing basic consensus. We must recover civic values ​​that end this dialectic. In the management part, I have been lucky enough to pick up Guirao's legacy, which leaves everything very armed, with very professional directors and general directors.
P. When They named him, many people from the world of culture were surprised, they did not know him.
R. These days I have attended the Feroz, Gaudí, Goya, Alfaguara and Odeón awards, and I think I have been well received. We will try to be in the places, because it is the first thing to do, in addition to working in the office. And then, to do politics, as Semprún said.
P. And you, were you surprised by your appointment?
R. Any sensible person would be surprised if they offered to be a minister. For me it is a gift. I am a professor of Philosophy of Law, and the university is also culture. But it is true that I do not come from the sector. That's why I want to learn a lot, listen and observe.
P. What diagnosis does Spanish culture make?
R. There is a first general problem that has to do with the values ​​that make up the democratic culture, where a lot of pedagogy must be done. On the other hand, we must insist on financing. To my colleague and friend, the Minister of Finance [María Jesús Montero], what came to my inauguration, I told him that it is necessary to finance it well, that it is as valuable for society as education or health. We must move forward with the Patronage Law, the Statute of the artist, the Sports Law … Some things have been worked by Minister Guirao and are well matured, but I have yet to study them in detail. About cinema, we must encourage foreign producers to roll in Spain, and that is something we want to do as soon as possible.
P. That tuning is convenient. His predecessors met, especially with the Law of Patronage, with the Treasury wall. Everyone promised to push it forward, and everyone did it in false. Treasury is never for the job. This time it will be different?
R. Hope so. She has to fulfill her duty, of course, which also has to do with the European rules of ceilings and limits. But I think he will make every effort.
P. How will you favor foreign filming coming?
R. With tax incentives. It is a matter of weeks, or a few months. You have to do it fast.
P. Could you specify percentages?
R. We have to do with the Treasury. I can't anticipate, but we obviously have to do it. Countries such as Portugal and France have already done it, and Spain has to do it to be an attractive place and compete with great force. Taking advantage of Brexit, and that the United Kingdom no longer competes in this area. We have fantastic landscapes, wonderful scenery, lots of light and excellent cuisine.
P. It is the first time in six years that Spanish cinema does not reach 100 million euros, although the overall collection has risen. What should be done?
R. An effort in all areas (the ministry, televisions, the media …) to encourage and value our cinema. How? We will see it, but we will work so that the citizens value it.
P. And what about the stuck movie aids?
R. They will leave in the next few days. We also want them to be very agile. I am a jurist and I know that guarantees are always important, but sometimes there is an excess of bureaucracy, of slowness. Our obligation here is to try to be fast.
P. Will the new aids be more sensitive to those films in the margins of which he spoke praisefully Pedro Almodóvar at the Goya gala? Traditionally, subsidies favor a cinema that works at the box office.
R. We have to study it, see what is the most appropriate and fair formula.
P. What plans do you have for the General Directorate of the Book, resurrected by Guirao and beheaded since the resignation in October of Olvido García Valdés?
R. The new CEO [María José Gálvez] It has been appointed 24 hours and we have not been able to meet with enough time. It has two objectives: the promotion of reading and the coordination of libraries. Surely, the biggest challenge is with bookstores. They have been greatly affected by the crisis, much more than other areas. We have to see how to get them to recover vigor.
P. You won't have it easy… Eurostat data says that Spain is one of the countries that consumes the least books and newspapers.
R. We will have to make a calm and deep reflection. There is a part that has to do with this fast, almost liquid life. Things are read as briefly as possible. It is the logic of the tweet. We must try to cultivate the concern to read serenely, which is the only way to do it. In school you have to do a great task. Much more important than the parental veto is to get children to read. Only then will they have restlessness and critical spirit.
P. Some of the great enemies or, said in favor, of the great alternatives to reading are also within their competence, such as video games. Are they culture?
R. They have a part of culture and a part of industry. Here in Spain good video games are made. I am willing to listen and help the sector.
P. How did the Odeón awards of music from the armchair patio? RTVE asked the organization of the gala for explanations …
R. It was good to match different musical styles without that screeching, and interesting mixes were made. There were technical failures, it's true. But the idea of ​​first music awards in Spain, which are recovered after many years, must have continuity.
P. They offered a partial vision, that of multinationals. Independent music was not represented.
R. I have read it later. But at that time I didn't know. This first edition should serve as an experience to correct those things and that the second is much more inclusive.
P. When will the Statute of the Artist be?
R. He hasn't given me time yet. It is one of the things that is more mature. We must also see when it is time to present it to the Council of Ministers. Both the Statute of the Artist, as well as the Law of Patronage and that of Sport are advanced matters and I want to start thinking about them as soon as possible and give them momentum.
P. Where time is running out is in the SGAE; An assembly will be held next week in which the bylaws should be approved. Will the anticipated intervention of the entity culminate?
R. Everything will depend on what happens in the assembly, on whether there is a commitment to approve those statutes and correct those inertia and mistakes of the past. If things are not done well, we will apply the law and go to court.
P. At what point are the negotiations to prevent the departure of Spain from the Carmen Thyssen Collection?
R. Another pending issue. Next week I will see the presidents of the Board of Trustees and the directors of the museums.
P. Will the project of attracting the Teatro de la Zarzuela to Real be resurrected? It was the first thing Guirao liquidated …
R. It is a decision he made and I will keep it because it is justified. Although I will listen to everyone's reasons.
P. Let's talk about the language report of the Constitution requested from the SAR. What should prevail: inclusive language or the economics of language?
R. Inclusive language is important, as long as we don't take things to extremes. When they are forced a lot, we produce the opposite effect and give Ammunition to Vox and others. I support inclusive language. Language, like culture, is not only done by academics, but also by society. It should be used to include vulnerable people, groups, groups and sectors. I insist, without taking him to paranoia, to the extreme …
P. To the all…
R. I respect that is said all But I don't say it Some of my colleagues said "Council of Ministers and Ministers." It is a way of underlining that there are women and that it is a joint council. I said "Council of Ministers", because I didn't even think about it. It also seems good to me to say "Council of Ministers." Nothing happens. About the Constitution, at some point it will have to be updated. And also his language. I do not say that it is reformed only by this question, but it is important.
P. In recent years there have been rappers convictions, works from fairs and exhibitions have been withdrawn, the Criminal Code has been amended to toughen aspects related to freedom of expression. Where to put the limit to art?
R. It is true that there has been a certain social and political setback, some songs of the 80s today would be prohibited. But we cannot take everything that offends us to court. The limit is human rights. That would be a good synthesis.
P. Do you consider bullfighting culture?
R. I am not fond of bulls, I have never been, but I think they deserve respect, and therefore, whatever decision is taken will always have to be with a very broad consensus. Current legislation recognizes bullfights in the field of cultural heritage. But there is also a reflection of civilization in relation to animal rights.
P. Speaking of consensus, why does the history of Spain increasingly generate less consensus? Before we did not agree on the Civil War, but now neither on the black legend.
R. There Vox, for example, is doing a revisionist task that is worrisome. It is true that the story admits different interpretations and looks, but that review is not very clean. What it meant, perhaps the most important thing in 1978, was that the Spaniards, after two centuries of fighting, reached an agreement of fraternity and harmony. That hug of 78 we can not lose.
P. What did you think of the Super Cup being played in Saudi Arabia? Wasn't it a bleaching of the limitation of human rights in the country?
R. At that time I was not a minister, but I did not like it, although it is a decision that occurs in another area. We have to make an effort not to normalize situations that have to do with human rights violations. We can afford it, we are a country that can compete and can do it elsewhere. We must make an effort from the institutions to place in the first place the most important thing, which is not money, but our values, our principles, our rights, which has cost so much to conquer. You have to be a little firmer.
P. Another pending issue is the professionalization of women's sports.
R. We have to support it. It has been seen that when he begins to be on television he arouses interest. That old argument that people didn't want it is not real. Is successful.
P. How do you think tertiary between the League and the Spanish Federation?
R. I do not have a plan. If I had it … I hope they get along. I will do my best to temper bagpipes. Peace and dialogue, agreements and consensus are always better than confrontation and unlimited rivalry. My obligation as a minister is to encourage different areas to be understood. I will try to make a good man to favor that.
P. The other day he tweeted about the parental veto calling it "prejudice, intolerance and fear."
R. It is an invasion of private ethics in public ethics, when what modernity means is precisely the separation between the two. We politicians cannot tell citizens if they can believe in God or not. But neither can parents condition the basic teachings that have to do with the Constitution: equality between men and women, non-discrimination based on sexual orientation … public ethics. That's why it's not a pin, it's a veto.
P. What do you think of the emergence of Vox in institutions, which has lived from within the Assembly of Madrid? Should we normalize institutional relations with the extreme right?
R. You have to normalize the relationship with people. But what does not deserve respect, sometimes, are some ideas and must be fought with arguments. This is what I tried to do at the Madrid Assembly. Vox represents something that is not new in Spain, reactionary thinking. First it was against the French Revolution, then against the Constitution of Cádiz, then against the Republic … And we have it again. Vox has a lot of that, to discuss consensus, for example, in relation to gender violence and other issues. But I care more about the PP, which is being dragged through all that.