Mubadala probes the sale of the copper miner Matsa for 2,000 million | Markets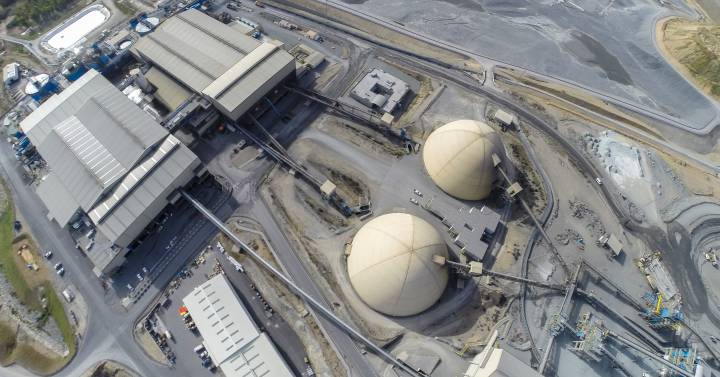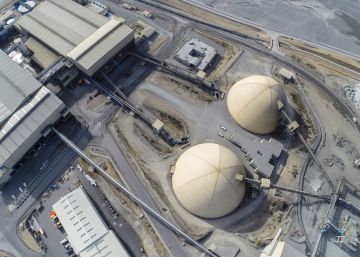 One of the sovereign wealth funds of Abu Dhabi, Mubadala, better known for being Cepsa's main shareholder with 63% of the capital, also owns, in half, Minas de Aguas Teñidas (Matsa), which has copper mines, zinc and lead in Huelva. The UAE investor has shared ownership since 2015 with Singaporean raw materials company Trafigura. Shareholders are weighing the sale of this company, with a preliminary valuation of about 2 billion euros, according to Bloomberg.
Matsa's valuation has soared in line with the rise in the price of copper, which has appreciated by more than 40% since the middle of last year. This has caused the owners to be willing to listen to offers for this business, which in 2019 had a turnover of 473.5 million euros, with an operating profit (ebit) of 65.2 million euros and a net result of 41.4 million of euros. Its workforce is around 800 employees, although it ensures that in total it generates more than 4,000 jobs.
The company, based in Almonaster la Real (Huelva), has three underground mines in operation, with a processing capacity of between 4.3 and 4.6 million tons of mineral per year. Matsa, if it finally hits the market, will be one of the largest copper mining and processing companies to go up for sale this year. The company owns three mines: Agua Teñidas, Sotiel and Magdalena. In 2019, Matsa processed a total of 4.2 million tons of the aforementioned minerals.
The company will be the target of mining companies seeking to grow in the copper market. The metal's price has soared 40% since the middle of last year thanks to renewed demand from China. Trafigura and Mubadala
They will decide whether to finally launch the sale of the mining company in the coming days, according to sources consulted by Bloomberg.
In any case, a final decision has not yet been made. Spokesmen for Trafigura and Mubadala declined to comment to the news agency.
Metals on the rise
Trafigura posted record profits last year, showing that the global crisis caused by the coronavirus pandemic has been a boon for metals companies. The prices of the industrialists and also of the precious have shot up. The former are revalued due to the expectations of a strong recovery in the Asian giant. The latter are a safe haven in times of crisis, and, curiously, both types of metals trade in environments of historical highs. Copper accounted for 66% of Matsa's total sales for FY19; zinc, 31%, and lead, 3%, according to the accounts deposited in the Mercantile Registry.
Mubadala paid about $ 500 million for half of Matsa (about € 420 million at today's exchange rate) just over five years ago, according to Bloomberg. The tentative valuation of the potential sale process would mean more than doubling the initial investment of the fund that it controls, together with Carlyle, Cepsa. Its assets under management exceed 230,000 million dollars (about 190,000 million euros), and both the oil and the mining companies are its main investments in Spain.
For its part, Trafigura, based in Singapore, is one of the world's leading commodity trading companies. Trafigura supplies, stores, transports and offers a range of raw materials (including oil, refined products, metals and minerals) to customers around the globe.
Losses. Matsa has a bright future ahead of him but has suffered major losses in the past. Thus, at the end of 2019, it registers negative tax bases pending compensation of about 64 million euros in its accounts. As a general rule, these generate a tax credit equivalent to 25% of their amount, which is subtracted from corporate tax. In his latest accounts, he indicates that he considers the generation of sufficient profits to be probable to apply the tax credits of those negative tax bases.
Debt. Matsa's gross debt at the end of 2019 amounted to close to 300 million euros. The company signed a financing contract in 2017 with eight banks and pays around 4% for this liability. The percentage varies according to the ratio of debt to ebitda.