Movistar signs 'Superman' López for next year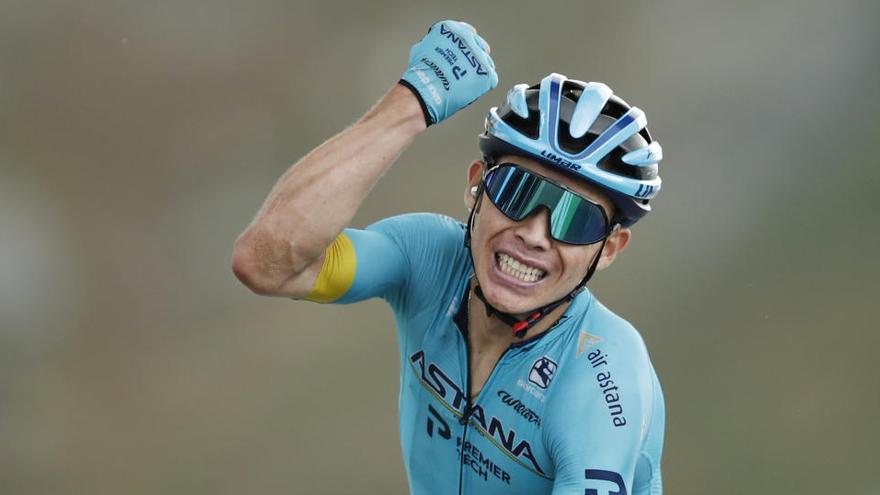 The Movistar Team announced this Tuesday the signing of the Colombian cyclist Miguel Angel Lopez, so far in the Astana and one of the best in the international peloton thinking about the Grand Tours, as evidenced by his two podium finishes at the Giro d'Italia and Vuelta a España.
"Movistar Team confirms this Tuesday that Miguel Ángel López (Pesca, Boyacá, Colombia, 1994), cyclist currently in the ranks of the Astana Pro Team, has signed a contract for the 2021 season with the WorldTour structure directed by Eusebio Unzué", announced the team.
'Superman' López is the fifth signing of the Movistar Team for 2021, after the previous announcements of Ivan Garcia Cortina, Gregor Mühlberger, Abner gonzalez Y Gonzalo serrano. The Colombian will undoubtedly strengthen the team in the majors, as a leader or squire and a luxury alternative.
"The incorporation of López adds to the Movistar Team the talent of one of the best voltomaniacs in the peloton, a cyclist capable of aspiring to great results in each round in stages he disputes," said the telephone squad.
López was third and best youngster in the 2018 Giro d'Italia, same year it was also third in the Tour of Spain, with two stages won in the Spanish round in 2017. He also has the Volta a Catalunya 2019 or the 2016 Tour de Suisse on his record.
In his debut in the Tour de France, in this 2020, he conquered what is considered to be the queen stage (at Col de la Loze) and fought until the end for the podium, being sixth in the final overall. He has started eight major rounds, finished six of them and his worst result being eighth in the 2017 Vuelta.
"I am very happy to be part of one of the best teams in world cycling. As always, I will do my best to represent the Movistar Team and the Colombian fans in the best way. It has always been a very special team for everyone. the fans of my country ", recognized 'Superman' López.
For his part, the team manager, Eusebio UnzuéI assure you that the arrival of Miguel Ángel López is a "very important reinforcement". "With him we will have, in addition to a man with experience and great results, someone who understands attack cycling and who runs unpredictably," he acknowledged.
"He is someone who already knows what it is to get on the podium of the Grand Tours and who has also achieved triumphs in one-week races. With his incorporation we strengthen the team for next year in the stage laps"celebrated in this regard.