Movistar launches its football offer and agitates the market: all for 110 euros per month (and 65 euros in promotion) | Economy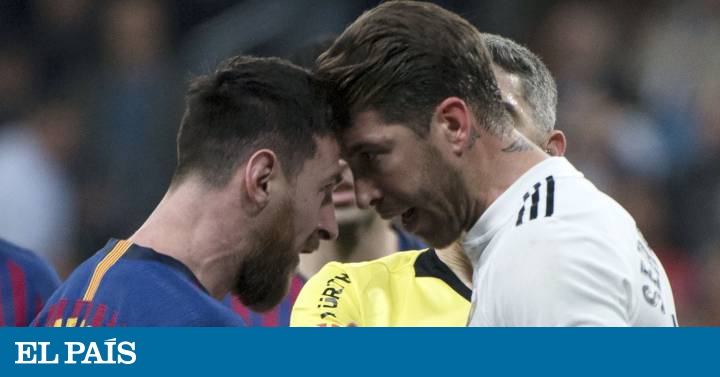 The war of the operators to make football profitable does not stop. The start of the League is approaching and the operators with rights to issue it (Telefónica, Orage and Mediaset) warm the market with promotions and offers. Movistar, the main player by number of clients, has taken out the commercial artillery. On the one hand, it has simplified its offer around national competitions (LaLiga Santander and LaLiga Smartbank, or First and Second Division, respectively, including El Partidazo) and international (Champions and Europa League). On the other hand, they have unified in their package Fusion Selection and Fusion Plus, the entire football offer.
So, to see, either LaLiga, or European competitions, you would have to hire Fusión Selección, and it costs 85 euros per month. If you want access to all football – national or international – you should jump to the Fusion Selection Plus package, which already costs 110 euros per month. However, the operator says it will launch a promotion next Monday in which for 65 euros per month all these packages can be hired during the next three months, they informed sources of distribution.
The company remembers that the Fusion Selection packages also include another 80 channels of all genres, 100 Mbps fiber, fixed with calls and a mobile line with unlimited calls and 10 GB, in addition to a basic with 200 MB and no calls included. If you want to increase the speed of the fiber to 600 Mbps, you have to pay an additional 10 euros.
There is also the most Premium option, the Fusion Total Plus package, which would allow you to see all the content of Movistar, which costs 165 euros per month, but will be able to hire for 85 euros until the end of the year. If Total Plus is with 4 mobile lines, the offer is for a package of 190 euros to 110 euros.
The alternatives: Orange and Mitele Plus
The alternative to Movistar is a converged Orange rate. Customers who have the rates Expert Love, Love Expert Max, Love Intenso or Love Intenso Max and hire the Orange Cinema and Series package will have all the football for free. That is, from € 84.90 per month (€ 74.95 of Intense Love and € 9.95 of cinema).
For cheaper rate plans you have to pay the package and 3.95 euros per month for LaLiga and 15.95 euros per month for La Champions. You must also hire the cinema channel in all cases (9.95 euros per month).
If you only want to hire football without added telecommunications package, The only option is Mitele Plus, the Mediaset Internet payment channel. The cost is 35 euros per month with taxes included, although they offer a promotion of 30 euros during the first three months.
Mitele Plus also gives the possibility of contracting the two packages separately. Thus, users who only want to watch the First Division (LaLiga Santander) and Second (LaLiga SmartBank) matches can hire it for € 19.99 per month. For their part, those who are only interested in the Champions League and the Europa League may hire him for 16.99 euros per month.
. (tagsToTranslate) movistar (t) launch (t) offer (t) soccer (t) shake (t) market (t) 110 euros (t) month (t) 65 euros (t) promotion (t) telephone (t) ensure (t) simplify (t) proposal (t) football (t) football (t) discount (t) significant (t) start (t) season



Source link