Movies for those who hate Christmas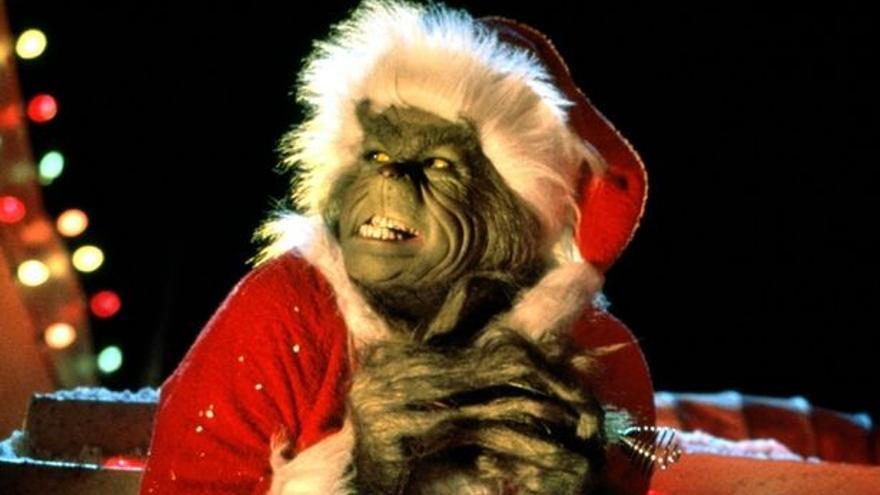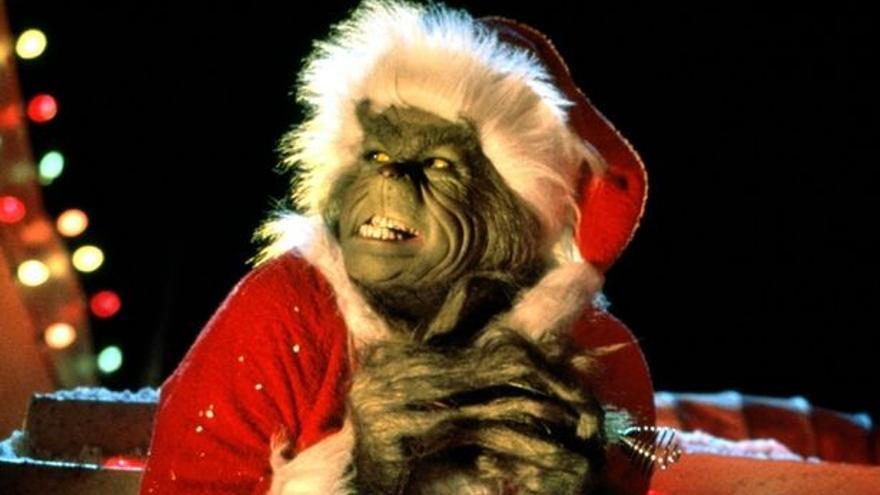 Christmas, although it is hard to believe, they are not attractive datess for everyone. Many are the people who hate these celebrations and do not feel comfortable celebrating them. The reasons for this anti-Christmas sentiment are many.
Some of them are:
Those neighbors or people who don't even greet you all year round, however, December arrives and they seem to exude kindness from all their pores.

The excessive consumerism leads people to become a horde in search of the ideal gift and cause crowds in all the shopping centers.

You hate the Christmas lights in the streets of your city, especially now that the price of electricity reaches unbeatable heights.

You hate to hear, see and hear in all the media announcements of colonies, the 'little song' of the elf. In addition, the pounding advertising of toys.

A television program full of musicals, Christmas programs, Christmas series or specials about the 'fat man' of Christmas. The repeated anecdotes around who won, how much won and in what place ... And you are still 'peeled of pasta'.
For this group of people, who all they want is to set fire to the Christmas tree and the figures of the nativity scene, there is a list of movies in which the protagonists have less Christmas spirit than Mr Scrooge.
If you are one of that group of Christmas grinchs, you can appease that anger by surrounding yourself with fictional characters who, like you, have little or no Christmas spirit.
A list of films that they have in common, that take place at or near Christmas time. They have dialogue, costumes, characters or scenery that clearly indicates animosity for the Christmas season. No matter what genre it belongs to, it can be a drama like an action movie.
The Day of the Beast (Alex de la Iglesia, 1995)
One of Álex de la Iglesia's masterpieces, Santiago Segura appears so far little known in the film in the role of a stale heavyweight named José María and the unfortunately deceased Álex Angulo as Father Berriartúa. Both face the arrival of the Apocalypse and Satan on Christmas Day. The confrontation with that demonic goat that they have to face, with scenes as mythical as the walk through the Sweppes poster of the Capitol Building in Madrid's Gran Vía or the invocation in the Torres Kio still under construction.
Die Hard (John McTiernan, 1988)
This movie is ideal to see at the Christmas holidays as an action movie classic that it is. Bruce Willis has to save his wife from a terrorist attack on Christmas Eve. He faces a bad, lousy man who only wants to make the holidays bitter for a John McLaine who just wants to give his family a Christmas present and have a quiet Christmas.
The Grinch (Ron Howard, 2000)
If there is a being that evokes the most absolute contempt for everything that has to do with the Christmas holidays, that is the green, furry and bitter being who is said to have a heart two sizes smaller than normal. The Grinch, played by Jim Carrey has a rather sad and disgusting past that leads him to his only task is to ruin Christmas, stealing gifts from the inhabitants of his village (VillaQuién).
Bad Santa (Terry Zwigoff, 2003)
This black comedy shows yet another dose of that apathy towards all things Christmas. The mall's Santa Claus (Billy Bob Thornton) and his dwarf partner (Tony Cox) often use this work they love so much and then steal everything they can.
Ghostbusters II (Ivan Reitman, 1989)
The team, made up of Bill Murray, Dan Aykroyd, Harold Ramis, Ernie Hudson will get back to work to annihilate together with "Slimer" and Sigourney Weaver all the specters that come across them, with mythical scenes such as the statue of freedom coming to life and taking a walk.
A Christmas Horror Story (Grant Harvey-Steven Hoban-Brett Sullivan, 2015)
Nothing better to avoid Christmas than a series of stories interspersed where the darkest and most gloomy invades this date. Teenagers face murder at their high school, a couple discovers that their son is a demon beyond the boy's own mischief, a wayward family is punished by a creature of Alpine folklore, or that Santa faces a zombie invasion .
Monthy Python´s: The Life of Brian (Terry Jones, 1979)
The artwork of the English comedians is undoubtedly another of the best ways to escape the more ecclesiastical principles of this Christmas season. Since Brian is mistaken by the Magi as the messiah at his birth - which he does not get rid of for the rest of his life - we cannot stop laughing throughout the film at the dissociations of the Judean Popular Front.
Gremlins (Joe Dante, 1984)
Be careful what you do after 00:00 with those adorable looking little creatures called mogwais. A cult movie in which Gizmo and his friends turn into dangerous gremlins if you feed them after midnight, if they get bright light or if they get wet. And is that a pet is not a toy and you have to take care of them.
Ghosts Attack The Boss (Richard Donner, 1988)
This satire and comic adaptation of Dickens's "A Christmas Carol" shows us a Bill Murray in the role of edge and relentless before the Christmas spirit. Before Christmas Eve is over, he receives a visit from three ghosts (past, present and future) that will lead him to change his mind when they see him sad about his existence.
The Nightmare Before Christmas (Henry Selick, 1994)
These parties are supposed to be all light but for many it can be total darkness. Tim Burton creates this story, inside his mind of a movie genius, to show us how the skeleton Jack kidnaps Santa Claus and posing as him brings everything but happiness to children.
Placido (Luis García Berlanga, 1961)
Good wishes and intentions fill in a surprising way the behavior of a large number of people who during the rest of the year do not even say hello. Following that premise, this classic of Spanish cinema reminds us of how unfair and hypocritical these dates are when we play at being good people and it seems that this is already an excuse for not being good the rest of the year. Set in the Christmas of the 50s and in an initiative called "put a poor man at your table."
The Shining (Stanley Kubrick, 1980)
Is disgust towards Christmas born or made? Jack Torrance, masterfully played by Jack Nicholson, when after months locked in a hotel lost in God's hand, his pot runs out and when Christmas comes he becomes a disturbed murderer, while his son has a couple of girls as friends on a tricycle and his wife becomes just as stupid. Impossible to forget the mythical scene of the bath and the ax.
Home for the Holidays (Jodie Foster, 1995)
Members of an American family gather in Baltimore for Thanksgiving. Claudia Larson, Holly Hunter, comes, reluctantly; At that time, complying with family traditions is unbearable because his life has turned into a nightmare: in a few hours he has lost his job, his head, his coat and his nerves. And to top it all, his daughter Kitt tells him that she is willing to lose her virginity while she is away.
Lethal Weapon, Richar Donner, 1987
Martin Riggs, Mel Gibson, is a suicidal LAPD. His partner Roger Murtaugh, Danny Glover, is a veteran and responsible police officer and family man. Together they try to thwart a drug smuggling operation. At the same time, despite their different characters, they will become good friends. The whole film wrapped in a Christmas atmosphere full of shots, drugs and action in the purest Hollywood style.