Mourinho's great challenge in Roma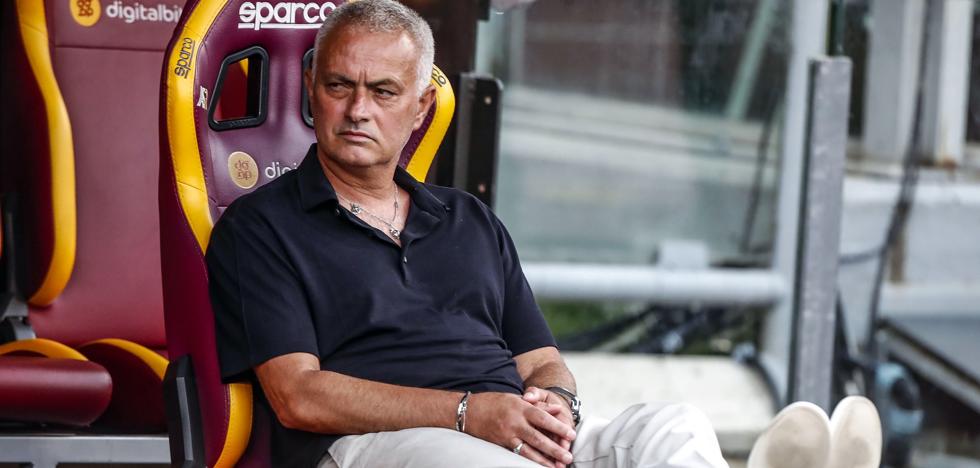 A series
The people of the capital, with a renewed project, seek to win a Series A that they have not achieved for more than 20 years
Something is moving in Rome. The team from the Italian capital faces the challenge of taking a step forward in the transalpine championship after winning a European title half a century later and after signing one of the most important players in Serie A in the last decade, Paulo Dybala . José Mourinho will once again be the commander who will try to bring that ship to a good port, a winning coach who knows how to succeed in the country of the boot like few others and seeks to continue extending his successful career in a team that wants to be a great again .
"There are some important goals, but for the Scudetto right now there are teams ahead. Our goal must be to win game after game and we'll see where we are », assured Paulo Dybala in the spectacular presentation of him as a Roma player. The talented Argentine midfielder had a coming-out worthy of a legend at the Pallazo della Civiltà, also known as the Square Coliseum. More than 10,000 fans attended with flares to wrap up the ex-Juventus player and send a message of hope around a project that is gradually taking on color.
And it is that Dybala is the jewel, never better said, of the crown in the new Rome that is coming. Mourinho arrived last May 2021 signing a three-year contract with the aim of building a long-term competitive team, but his first season was plagued by ups and downs. In Series A he was classified sixth after a course in which they had regularity in some sections but in which they paid dearly for the poor results against the greats of the championship. Roma reaped six defeats and two draws in the duels against the 'Big 4' that in Italy make up Juventus, Milan, Inter and Naples, a background that made it impossible for the people of the capital to access the much-desired Champions League that they have not played since before the pandemic and one more example of that leap in quality that they need to compete with the largest.
In this scenario, Roma found in the Conference League the perfect test bench to continue growing. Mourinho's men overcame round after round and ultimately eliminated Leicester and Feyenoord to win a European title half a century later -1960-1961 Fairs Cup-, achieving a mental reinforcement for more important things this year. "Roma has won a very important trophy, something that can serve to have more ambition in the future," assured Dybala, who sold 535,000 shirts with his name in just one day, a historical record for Serie A, and who did not hesitate to ask "What do we aspire to?" to Mourinho when the coach called him to sound out his signing.
Renowned signings

Mourinho's response must have been convincing and the arguments that the Portuguese could present are the reinforcements that the team has made in just two years. Roma raised the competitive bar of its squad last year by signing players who were crucial in winning the Conference League, such as Rui Patrício, Tammy Abraham and Roger Ibáñez, players who will continue this season. They are now joined by Paulo Dybala, free from Juventus; Nemanja Matic, also at zero cost after finishing his contract with Manchester United; Zeki Celik, signed from Lille for seven million euros, and Georginio Wijnaldum, on loan from Paris Saint-Germain.
The lack of a clear hegemony in Italy in recent years is another reason that makes Rome believe in the possibility of reconquering Serie A, which they have not achieved since the 2000-2001 season, that memorable campaign with Fabio Capello at the controls from the bench and with Francesco Totti as a reference on the pitch. Juventus ruled with an iron fist, winning up to nine consecutive 'scudetti' between 2011 and 2020, but today there is very little left of that team. In the last three seasons there have been three different champions and in all cases the final stretch has been reached with options for several candidates. This could be the year in which the 'giallorossi' return to the top of the calcium, which seems more open than ever.