Motorists from all over Spain will demonstrate against tolls and the mandatory use of the airbag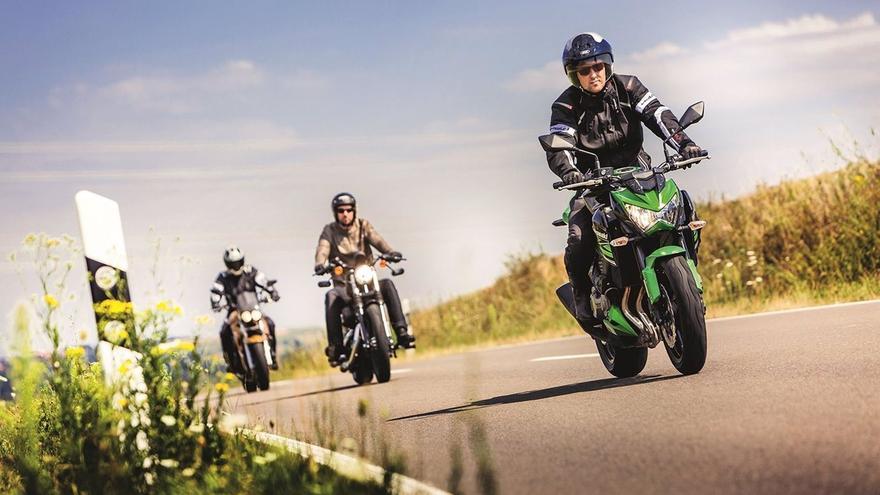 Motorists from all over Spain will demonstrate on June 13 simultaneously in more than 20 cities (including Las Palmas de Gran Canaria) to claim that the mandatory use of the airbag is not implemented, and against the possibility of implement tolls on highways.
In a statement, the citizen platform International Union for the Defense of Motorcyclists argues that public administrations "charge sufficient complaints, fees and taxes to pay for their maintenance, derived from the use and management of vehicles. "They also ask that the payment for the use of toll roads for motorcycles be reduced, not equating them to tourism vehicles and establishing them on a lower scale and proportional to the wear derived from their facilities.
Motorists request that speed on highways is increased to 130 kilometers per hour, that the General Traffic Regulations be amended allowing the use of intercoms in protective helmets and driving on the practicable shoulder in cases of static congestion of traffic at moderate speeds, and that the VAT on safety equipment for motorcyclists be reduced .
Likewise, they claim security enhancements in the guardrails, the road and street surface, the road markings and that all dangers are marked "in an adequate way and in compliance with the law".
On the other hand, they want the General Directorate of Traffic (DGT) "stop harassing motorcyclist citizens trying to impose ballast measures on the use of motorcycles, making access difficult "to this means of personal mobility, and together with the rest of the competent public administrations in the field of road safety," also monitor the legal breaches related to the poor state of conservation of roads ".
Among other claims, motorists ask that the investigation of traffic accidents is improved, identifying the real direct or indirect factors of the accidents to determine the preventive measures adapted to the reality of the circumstances; as well as a traffic accident investigation protocol for all police forces and the unification of investigator training.
They also request that "the prosecutors of road safety prosecute those responsible who, having the obligation to maintain the road in the best possible road safety conditions, do not restore road safety (article 385.2 of the Penal Code) and that municipalities recognize the motorcycle as a means of transport of high efficiency, allowing its use in low emission areas ".
The motorcyclists plan to mobilize in the streets of Madrid, Barcelona, ​​Girona, Alicante, Valencia, Castellón, Cádiz, Córdoba, Granada, Málaga, Jaén, San Sebastián, Gijón, Mérida, Vigo, León, Valladolid, Zaragoza, Logroño, Palma de Mallorca, Santander and Las Palmas de Gran Canaria.