'Motomami': everything that is known about Rosalía's new album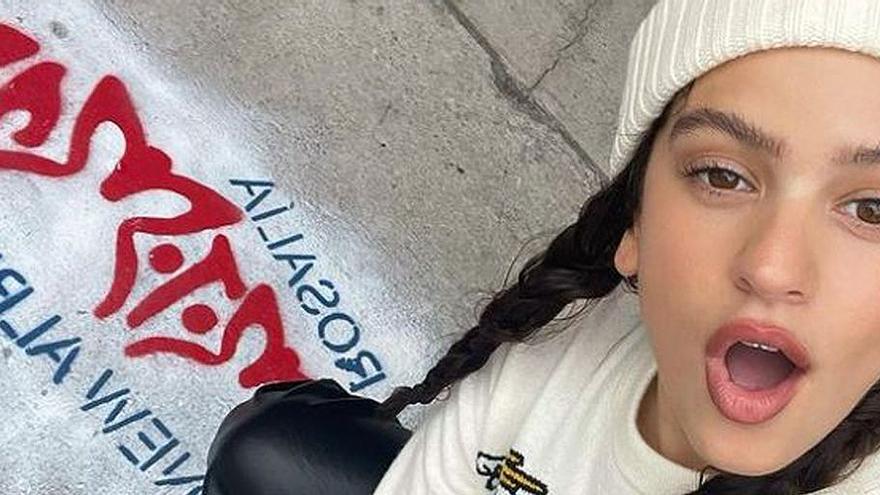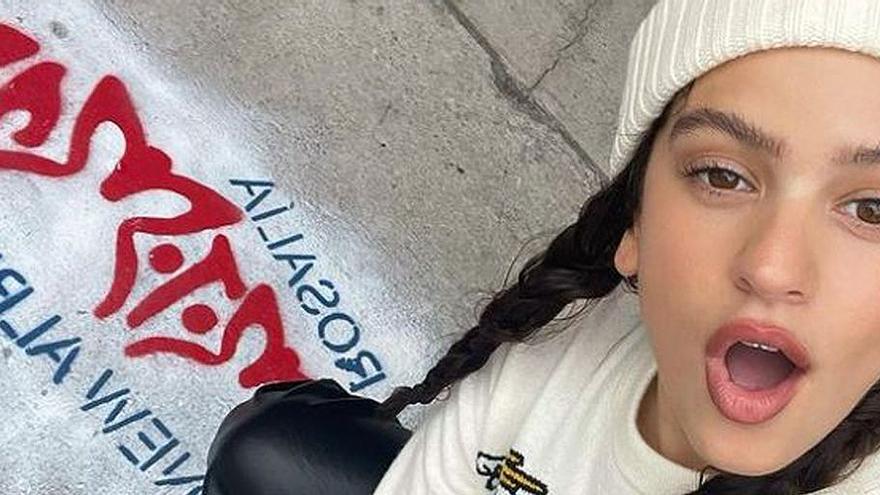 The question is: will it Rosalia overcome with 'motomi' the worldwide success he achieved with 'The bad want'? two years to C. (before coronavirus) Rosalia Vila Tobella (Sant Cugat del Vallès, 1993), the artist who "hadn't heard flamenco until she was 13 years old" managed to put a pike in times square with his second album, an experimental and conceptual album that was released on December 2, 2018, and that tells a violent relationship in 11 chapters inspired by an Occitan novel from the 13th century. Something, a priori, as uncommercial as singing bulerías, tangos, seguiriyas and soleares with a soprano voice conveniently revised from the point of view of its generation (the one with trap and sampler) it was a 'tra tra' success since its first 'single' ('Malamente'. Cap. 1: Augurio), and catapulted it to new levels of general recognition in the music market in Spanish and far beyond, winning over not only the public, but critics, thanks also to a dozen from videos signed by Canada that finished rounding off the groundbreaking and original artistic proposal.
Now two years d. C. -and with a pandemic in between-, we know that This 2022 will be sure to be the relay of 'El mal Quiero', that it is a matter of days or weeks before 'Motomami' sees the light and let's find out if it meets the expectations created in these more than three years of work, in which the Catalan diva has placed 'non-stop' successful collaborations, such as 'TKN', with Travis Scott; 'With height', with El Guincho and J. Balvin, or 'Tu x Mi', with Ozuna. for now, Rosalía has published three advances -'La Fame', a bachata in which he repeats with The Weeknd (and in which he features Danny Trejo, alias 'Machete', for his video); 'Saoko', an urban song with a nod to Daddy Yankee, and 'Hentai', whose incongruous lyrics have confused even his most staunch fans, and 'Rolling Stone', who has already heard the album, assures that there is a "masterpiece", "innovative" and "avant-garde". In addition, thanks to @holamotomami, the private account that Rosalía opened to the public at the end of last year, new details of her next job that we collect here have emerged.
1. A name with meaning
Beyond the I play with the 'em' butterflies of the title, 'Motomami', and those that flutter in the clip with groundbreaking aesthetics with which Rosalía announced her third album at the beginning of November, there is a meaning (and not only because of its cacophonous musicality). refers to society Motomami SL, which Rosalía created in 2019 with her mother, Pilar Tobella, which is engaged in activities related to the representation of artists. In addition, the company, in which her mother appears as administrator, does not focus only on music, but also covers other areas such as iinterpretation and literature, in addition to image advice and social media management.
2. First tracklist
At the end of January 2021, Rosalía opened the private account @holamotomami, which he inaugurated with the basquiat painting 'Chicken rice' (1981). The profile passed with images of personal moments and selfies until, starting in March, it began to fill with photos in the recording studio: your Mac connected to the mixer, keyboards, screens and computers, exhausting "15-hour" recording sessions... Then work and pleasure mix and the first images appear with Raww Alexander, some artistic nude and tributes to musicians such as the king of bachata Antony Santos, Dalí or phrases from his inspiring grandmother Rosalía ("Beneït followed the sun, beneït followed the day, beneït followed the senyor that ens els envia🥺"https://www.laprovincia .es/"Blessed be the sun, blessed be the day, blessed be the Lord who sends it to us"). During this time, Rosalía has also posted several lists with song names. In May, he posted a photo of a board full of titles and exclaimed, "I'm finishing it. OMG. It's happening." the possible new track list of Rosalia includes 'Saoko', '666', 'Bulerías', 'Delirio', 'Bizcochito', 'Candy', 'La fame', 'Como 16', 'Genís', 'Hentai', 'Cuuuuuute', 'La combi' -the new collaboration with her friend Tokischa that she advanced on TikTok-, 'Isolation' Y 'Let "s go there'. And they are crossed out 'Motomami', 'Chiken teriyaki', 'Iaia' Y 'tego'. But, taking into account that 'Motomami' is the album's title, will these be the first 'singles'?
3. Video clips on the go
Thanks to the same Instagram account, some images of one of the next video clips of the new "Motomami era", as Rosalía herself has baptized it. In one of the tapes you can see a forest and a lovely white haired dog. "Today I ran with Chip through the field and I tried the smores for the 1st time in my life and it was the most beautiful shoot I've ever been to," he describes along with several photos of the animal, others with members of the film crew and a little clip burning marshmallows in a campfire at night. In other photos, she appears as a suggestive cowgirl on top of a mechanical bull. And in another "suspicious" publication, her boyfriend, Rauw Alejandro, is seen surrounded by a group of girls (dancers?) with blue wigs.
4. Collaborations
In addition to The Weeknd and his inseparable Tokischa -"The friends' who kiss are the best company", the two sing in the song 'Linda' by the Dominican rapper-, 'Motomami' can come loaded with first-rate collaborations. For what has been transcending, Pharrel Williams will presumably be part of the production. In addition, on the information portal about Rosalía on Twitter, @RosaliaInfo, a possible participation with the American rapper has been pointed out. Frank Ocean -"the most brilliant artist that exists", Rosalía underlined on Twitter- and even with kanye-west. Fans also see a duet with billie eilish and even with Nathy Peluso.
5. Next tour
Judging by another photo that she has posted, Rosalía would have a monkey on tour (the one with 'El mal querer' ended at the end of 2019), and it would already be among her plans to hit the road again. The artist from Sant Esteve Sesrovires has shared a 'post' a photo of a pad in which you can read: "Motomami Tour", next to a Red heart. And as a future comment: "Making".