Mothers denounce the dissemination of naked photos of their minor daughters created by artificial intelligence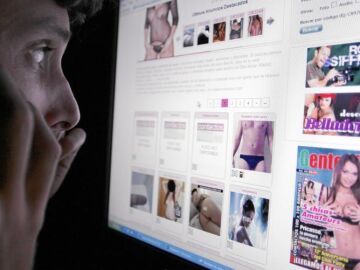 The National Police has opened an investigation after some mothers from Almendralejo (Badajoz) have reported the "nakedness" of their daughters carried out with artificial intelligence by teenagers who have distributed the images.nes on social networks.
Among the parents is the Extremaduran gynecologist and scientific communicator Miriam Al Adib, who has spread a video on social networks to denounce this "barbarity."
As explained, Through a mobile application, he took a photo of his daughter and made it look like she was naked, something that "has been done to my daughter and dozens of other girls, here in Almendralejo and perhaps in some stalls around it." ".
He specified that some mothers have already reported, that others will also do so, and that the intention is to file a collective complaint.
The Superior Prosecutor of Extremadura, Francisco Javier Montero, has described "alarming" the use of artificial intelligence in sexual crimesas he explained in his speech during the presentation of the aforementioned activity report of the Public Ministry.
"Identities are impersonated and, through photographic manipulation, privacy and honor are attacked," said the chief prosecutor.
Precisely, the report states that in Extremadura the number of minor victims has increased by 22% in corruption crimes, by 133% in the use of minors for pornography, by 57.14% in crimes of child abuse and by 100% in assaults. sexual relations with minors in Extremadura.
Regarding sexual crimes committed by minors, 63 procedures have been initiated, 50% more than in 2021.
"These figures are more than alarming" and the main causes according to experts are "the trivialization of sexual relations", "the lack of adequate emotional sexual education", "the lack of values ​​in equality and respect for people". " and "access to unlimited pornographic content, which normalizes behaviors or stereotypes inappropriate for their age," reports Efe.