Most of the 58 new coronavirus outbreaks in the Canary Islands are of social and family origin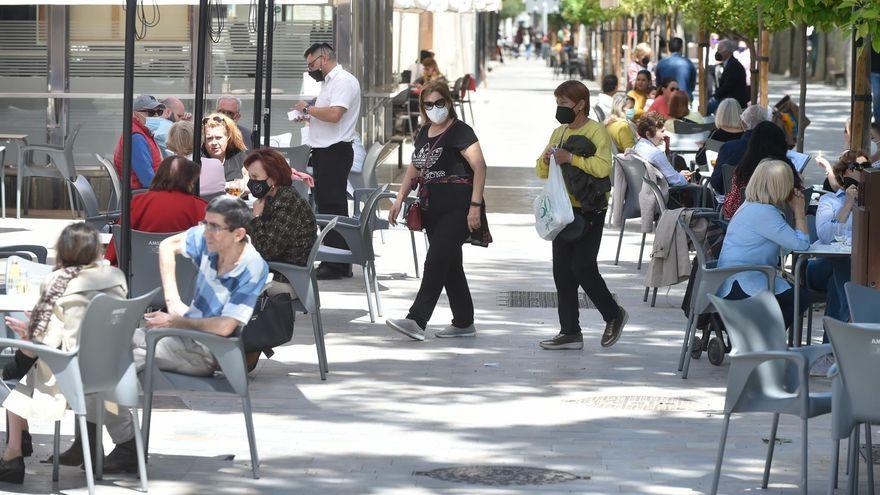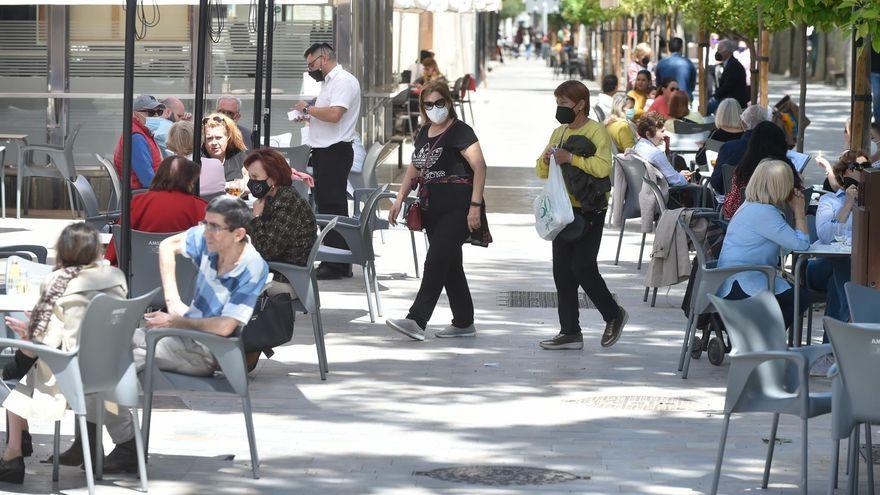 In the global calculation, the number of new group infections (from the three cases with the same origin) of the last seven days is significantly lower than that of last week, in which the statistics certified a total of 70 with 375 cases .
With the 58 new outbreaks, the Canary Islands have added 287 cases, of which 31 have occurred in Tenerife, 13 in Lanzarote, 11 in Gran Canaria and three in Fuerteventura.
By area in which they have occurred, in addition to the 20 social and 17 family outbreaks, 11 outbreaks are of work origin, four educational, three sports and three in socially vulnerable groups.
In general, all shoots have less than 10 associated cases except for a family one, with educational, labor and social ramification, with 13 people affected in Tenerife.
Coronavirus infections in the restaurant sector
Regarding the labor outbreaks, it is necessary to highlight four linked to establishments in the restaurant sector, three of them in Tenerife (with six, four and three associated cases) and one in Lanzarote (with five affected); one linked to the construction sector in Lanzarote, with six associated cases; Y another linked to an office in Gran Canaria with six affected.
Of the four educational shoots, all with family branches, three have occurred in Tenerife, with four, five and three affected, and one in Lanzarote, which has eight associated cases.
As for the three sports shoots, all with family and social ramifications, one has been reported in Lanzarote, with nine cases, another in Fuerteventura with six affected and another in Tenerife with four cases.
Also 21 old shoots are still being tracked, of which some have grown in number of cases. A) Yes, a sports outbreak reported in Lanzarote already affects 175 people, two schools with family branches in Tenerife already have 43 and 25 associated cases, and another social / family member in Gran Canaria that counts 21 affected people.
A man in Gran Canaria dies of covid-19 and 130 new cases of the virus are registered in the Canary Islands. 35 people remain admitted to ICUs and 200 in hospitalization wards. Read more
11:17
Some 350,000 people have requested an appointment to be vaccinated against Covid-19 in the Canary Islands through the internet. Read more
11:03
Covid-19 infections are reduced by half in five months in the Canary Islands. Read more
10:50
ANDl ANPE union has denounced this Wednesday that he has received numerous complaints from non-university teachers who have been summoned to inoculate them with the second dose of AztraZeneca after the twelve weeks recommended by the health authorities have elapsed.
In a release The union indicates that it does not understand why the delay is due and recognizes that it is feasible for the vaccine to be postponed for up to 16 weeks and not lose effectiveness, but indicates that the situation generates uncertainty and concern among many teachers.
"It does not seem reasonable to us that there are teachers who have their appointment for the second dose just after 16 weeks," he says. Pedro Crespo, president of ANPE Canarias, who asks if it is necessary to do it at the last minute when vaccines are available.
10:33
Seven out of ten people between the ages of 60 and 65 have already received at least one dose of the Covid-19 vaccine in the Canary Islands. This, according to the latest data provided by the Ministry of Health, translates into 109,328 citizens belonging to this age group, on the 8th they have started the vaccination process through which the immunization of 336,720 residents of the Islands has been achieved. That is, 18% of the target population.
10:33
70% of islanders between the ages of 60 and 65 have received a dose of the Covid vaccine
01 06 2021 19:40
The Canary Islands begin this Thursday the vaccination of those under 40 years of age in El Hierro. Read more
01 06 2021 16:56
The Canary Islands adds 76 new cases and does not register any death from covid-19. A total of 1,139,170 PCR tests have been carried out on the Islands. Read more
01 · 06 · 2021 12:10
Seven out of 10 residents of the Canary Islands between the ages of 60 and 65 have at least one dose of the COVID-19 vaccine. Read more
01 06 2021 11:14
The Canary Islands registered in May the lowest number of deaths linked to the coronavirus so far this year. Read more
31 · 05 · 2021 17:45
The Canary Islands registers one death and 97 new infections of covid-19. The islands break the trend of three consecutive days without deaths from coronavirus. Read more
31 · 05 · 2021 17:44
The Canary Islands opens the vaccination against covid-19 for the group of 40 to 49 years. 40% of canaries have received at least one dose of the vaccine. Read more
05 · 31 · 2021 10:03
The Official Gazette of the Canary Islands (BOC) publishes this Monday, May 31, the Order of the Minister of Health, Blas Trujillo, for which the presentation of diagnostic tests of active infection (PDIA) by SARS-CoV2 by people who enter the Canary Islands from the rest of the national territory and have the official document proving that they have received the complete vaccination schedule against COVID-19 or at least one dose of authorized vaccine, more than 15 days in advance, available for download at www.miscs.org.
05 · 31 · 2021 09:12
Canarias reduces its active cases by 46% over the course of a month. Read more
30 · 05 · 2021 16:01
The Accumulated Incidence at 7 days in the Canary Islands stands at 32.91 cases per 100,000 inhabitants and at 14 days in the 74.63 cases per 100,000 inhabitants.
Until today it has been a total of 1,134,236 PCR tests in the Islands, of which 2,495 correspond to yesterday.
30 · 05 · 2021 16:01
By islands, Tenerife it adds 40 cases with a total of 24,681 accumulated cases and 1,121 epidemiologically active cases; Gran canaria It has 22,584 accumulated cases, 13 more than the previous day and 453 active.
Lanzarote adds five new cases with 5,493 accumulated and 203 epidemiologically active; Fuerteventura It has 2,343 accumulated cases, nine more than the previous day and 51 active. La Palma adds two new cases and has 565 accumulated and 11 active cases; El Hierro does not add new cases, so it remains at 371 accumulated and one asset. For its part, La Gomera registers a new case, standing at 234 accumulated and one active.
30 · 05 · 2021 16:00
The vaccination campaign against the coronavirus is noticeable. East Canary Islands Day, the Islands have registered some 70 positives of Covid-19 and has not had to mourn deaths, as reported by the Ministry of Health of the Government of the Canary Islands. The Archipelago adds three days in a row without deaths due to the virus and the second consecutive day below one hundred infections, 24 less than this Saturday.
The total accumulated cases in the Canary Islands It is 56,272 with 1,841 active, of which 41 are admitted to the ICU and 206 remain hospitalized.