Mortgages: "I did not know what the Euribor was, much less IRPH" | Economy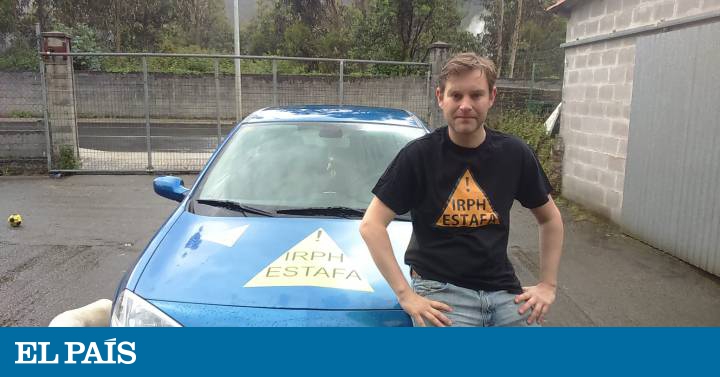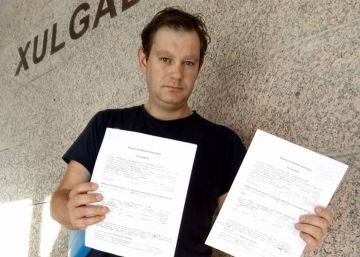 Neither Immaculate Cardenas nor her parents, who endorsed her, knew what was the IRPH when they signed the mortgage. Both the bank and the million people who, according to calculations by a consumer organization, have been affected by the mortgage loan reference index (IRPH), expect the Court of Justice of the European Union resolves whether this clause is transparent or if it is abusive. A sentence that is expected for the first half of 2020.
Cárdenas, a 41-year-old security guard, took a 30-year mortgage in 2005. Since then he has paid a monthly fee that varied between 300 euros and 600 euros to Caja Madrid (one of the savings banks that were integrated into the current Bankia), for a modest apartment in Jaén, his hometown. It was priced at 90,000 euros and fourteen years later it still owes the bank 70,000 euros. "Almost everything I've paid is interest," he says.
"They took advantage of the fact that I had no idea of ​​finances. I didn't know what he was euribor let alone the IRPH. We trust our lifelong bank. My parents, who were almost illiterate, also signed as guarantors, "recalls Cárdenas, who at two years of age mixed unemployment with high interest rates. "I could not stop paying because they seized my parents, so I had to go to Madrid to work."
Cárdenas then discovered what those acronyms were, at a time when the price of eurigor went down with the mortgages that depended on him. But the interests of his contract were always much higher, sometimes even 200 euros more. It was when he started talking to lawyers and searching online, until in 2009 he filed a class action lawsuit with the affected Asufin platform to claim the cost overruns of a house in which he cannot even live.
In 2016, the judge of 1st Instance number 71 of Madrid gave him the reason and declared the nullity of the clause due to lack of transparency and abusive nature. The bank appealed, but Cárdenas won again at the Provincial Court. Your case is now pending Supreme Court and Luxembourg judges, which will decide if the index, despite being regulated by the Bank of Spain, can undergo judicial protection. "Sometimes all this surpassed me. I am a mileurist and I had a hard time collecting money for the demand while I was still paying for a flat where I don't know if I will live, "he laments.
For Marcos Guerreiro, a 39-year-old Galician, the fight against his mortgage has conditioned his life. In the crusade against IRPH, which he considers "an absolute deception," he visited City Halls, met with political groups, appeared on television and organized demonstrations throughout Galicia. "I don't want to get into politics, just save my house," he decides to clarify.
This worker from an auxiliary company of the Ferrolano shipyard, asked for a 40-year loan for a house in Narón, north of A Coruña, 13 years ago. "The apartment cost 116,000 euros. I still owe 113,000, "he laments. "I have two daughters, one of 10 months. I have been an activist for five years and I have lost hours with my family because of this. "
However, Guerreiro believes that the light begins to be seen at the end of the tunnel after the report published on Tuesday by the general lawyer of the European court and that he labeled the index "complex and not very transparent for the average consumer." The activist explains that "the opinion of the lawyer is not binding, but suggests that they will leave the sentence open for the judges to study on a case-by-case basis, as it should be."
The community of activists, spread throughout Spain, has strengthened ties after years, in some cases decades of struggle. A thousand kilometers separated Rebeca Basoa, activist and wife of Guerreiro, from Toñi Tirado, also affected by the index and resident of Arcos de la Frontera (Cádiz). Both posed together without clothes on a cover of Interview in 2017 to report your type of mortgages. Tirado, a 56-year-old teacher, criticizes that his contract did not clearly explain the IRPH and instead put a reference to a Bank of Spain circular where, there, it was defined in more detail. This practice was quite common, according to many affected.
After reading dozens of sentences and contacting lawyers, Tirado became a staunch activist. He has not denounced yet, awaiting the European ruling, which follows the detail. "I have been lucky and I have been able to pay my mortgage all this time," he explains, "but that money is mine and my three children have not enjoyed it. This is no longer just personal, it is a matter of social justice. "
. (tagsToTranslate) know (t) be (t) euribor (t) irph (t) decade (t) mortgage litigation (t) look (t) hope (t) court of justice of the european union



Source link