Morricone: the electronic, the assonant and the experimental | Babelia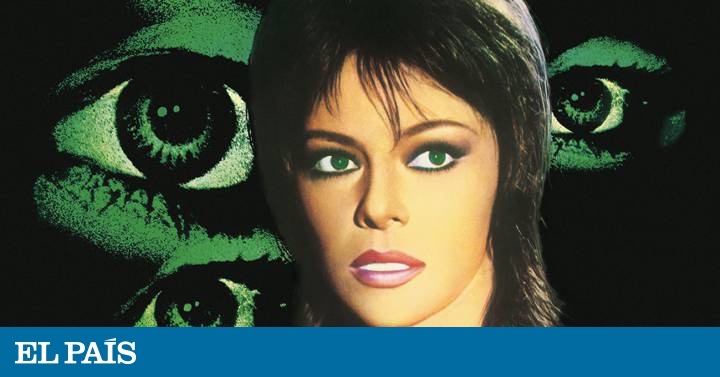 In 1966 the first album of an experimental music group called Il Gruppo by Improvvisazione Nuova Consonanza was published, which responds to the acronym GINC, the Gruppo or The Group. So far nothing remarkable except that they were pioneers since 1964 in Italy in applying the teachings of John Cage and Stockhausen and they were considered the first and only collective improvisation group made up of composer-performers. One of the founding members was Ennio Morricone, until then composer of some percussive soundtracks of Italian popular cinema (For a bunch of dollars at the head) and arranger and composer of Italian light music (for Mina, Umberto Bindi, Milva …). Ennio played the trumpet and the flute
The experimental Morricone is my favorite composer, the one who has pushed the limits in the way cinema music is understood, in his way of elaborating a narrative discourse outside the underlining of the images created by the director. The filmmaker Morricone, the screenwriter Morricone because he creates reflections in the soundtrack that completes the information printed on the image. That filmmaker composer who invades with his silence or with his notes the atmosphere of emotions. In those 10 years from 1966 to 1976 when he published with Il Gruppo only five but very influential records, the Ennio Morricone film musician composed, arranged and orchestrated more than 200 soundtracks … 200 !!! In years like 1968 (with masterpieces like Until his time came, Theorem, Galileo…) and 1971 (Verushka, La lucertola, Il Decameron…) they exceeded 25 (at the rate of two a month) and not only did he write for the cinema but he continued to cultivate the pop field and he was encouraged by a curious and provocative spirit that would accompany him until his physical death (because he died with his boots made unable to break that spirit).
In this golden period of experimental film music I would like to highlight several works, in films that some are only sustained by their music. Perhaps they are not his most privileged compositions among fans of the author's melodic soundtracks, but which I believe have influenced electronic, pop and rock musicians … 40 years later.
Il Grande Silenzio (1968)
It is curious how the composer deduces already from the first notes that this is a western different. He is a nihilistic Corbucci and not an Epic Leone. The notes are snowflakes in a silent landscape. The Minimal prevails over the fanfare of previous and successful adventures that would give him fame. Morricone experiments with the obsessive circular structures inherited from Beach that are cast in a composition that is still orchestral but is one step away from electronics. Thievery Corporation has a masterful version on Morricone Remix.
Queimada (1969)
In his second collaboration with Pontecorvo (Alberto Iglesias would speak in EL PAÍS about the impact it had The Battle of Algiers in 66), Ennio is obsessed with music from other continents and this is his journey to the most overwhelming ethnic. The topic Abollicao He was recovered on his last visit to our country.
L'uccello dalle piume di cristallo (1970)
The first of the sophisticated Gialli de Argento marked his entrance through the large door into the field of experimentation with new instruments, choirs and baroque arrangements. Tarantino has recovered it in his Once upon a time in Hollywood but before that he started an extraordinary collaboration with young filmmakers willing to leave almost everything in their hands. Giallos how Macchie solari or Spasm they cannot be sustained without their extraordinary music. Her most free and daring compositions belong to these series B films, many of them forgotten for decades and recovered with the digitization of their catalog.
Gli Occhi freddi della paura (1971)
It is his second collaboration with Il Gruppo, who would have already had a first contact with A quiet posto di campagna in 1968. The dissonance is its maximum and it is improvised in front of the projected material. Morricone takes the trumpet and pushes the free jazz to popular cinema.
Maddalena (1972)
Here we are before some of his longest compositions, with more percussions and we are before the first appearance of that classic later recovered in one of Belmondo's most popular films, The professional, titled Chi Mai. It is only for its music that this prodigious arrangement film praised decades later by the pops of electronics is worth looking out for.
Il giustiziere (1975)
If you like trip hop, to know where the first Portishead album comes from, you have to investigate what Riz Ortolani did in 1971 in Confession I gave a Commissioner to the Attorney General's Office and Ennio Morricone with this forgotten work wonder for Edward Dmytrick.
L'Umanoid (1978)
I leave one of my favorites for the end and I allow myself to incorporate another BSO. A radical, experimental and luminous music, made with machines for an unfortunate Aldo Lado space film with whom Morricone would previously collaborate in The last train of the night (Demis Roussos song included). Estai Stellare and above all Robodog They make you think of a past Moroder of laps.
Enrique López Lavigne He is a producer of Spanish cinema. His credits include The impossible, Who will sing to you or the series Paquita Salas.