Morocco deports 101 Senegalese shipwrecked en route to the Canary Islands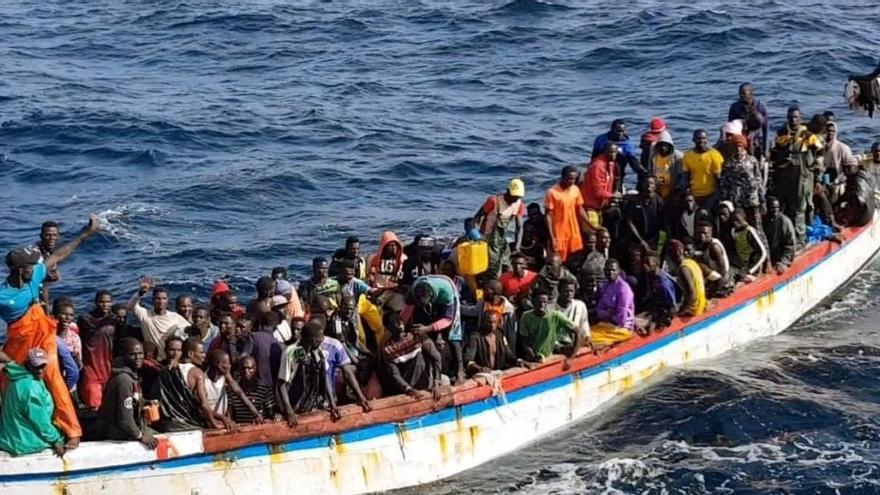 The Moroccan Government chartered a plane this Wednesday to deport a hundred Senegalese who had been shipwrecked on their trip to the Canary Islands, according to Moroccan diplomatic sources informed Efe.
Although they said they did not know the exact number of deportees, the goud.ma news portal stated that there were exactly 101 passengers on that deportation flight.
Sources explained that the flight, which they described as "humanitarian repatriation", left the Saharawi city of Dakhla for Dakar, and that everything was done in coordination with the authorities of Senegal and "with full respect for rights" of those citizens.
The Senegalese traveled in one or more cayucos that went to the Canary Islands on an unspecified date and that they were shipwrecked at the height of the Saharawi city of Dakhla, when his ship had already covered three-quarters of the total journey.
After being shipwrecked, the emigrants were assisted by Moroccan agents – presumably from the Royal Navy – who took them ashore and provided humanitarian assistance before organizing their expulsion.
This is not the first deportation flight organized by Morocco to African countries: at least another five have left between late September and early October for Dakar (two), Bamako (two) and Conakry, all carrying emigrants from those countries found in an irregular situation.
The entire Atlantic coast from southern Morocco to Senegal has been the scene since the summer of an unusual traffic of boats and cayucos in which thousands of people, Moroccans and mostly Senegalese, try to reach the Canary Islands as a gateway to the European Union, although many of them end up being deported.
On Tuesday, a group of 22 people (20 Senegalese, a Mauritanian and a Guinean) were deported on a flight chartered by the Spanish Ministry of the Interior from Gran Canaria to the city of Nouadhibou, and from there expelled by Mauritania to Senegal.