Morgan: "For us, what we do is also rock"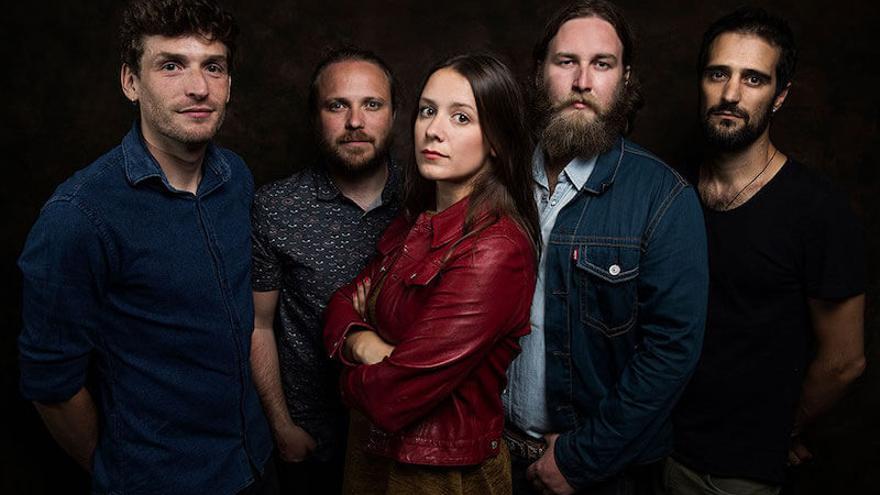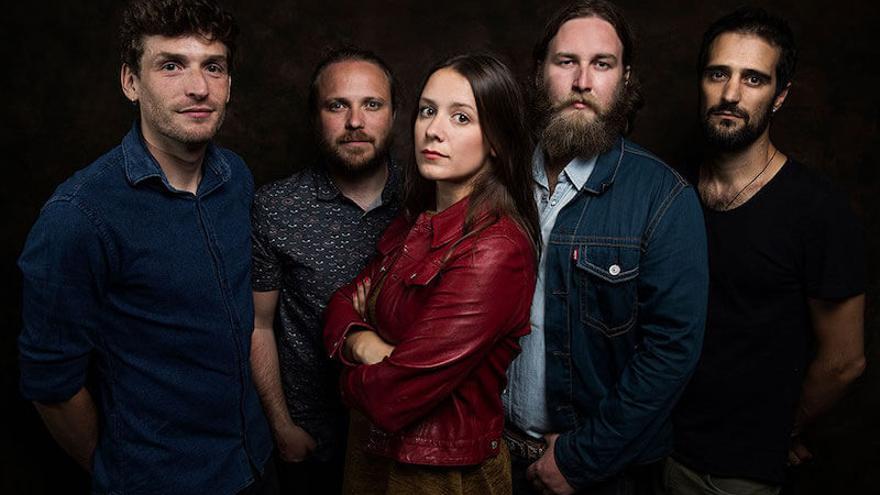 Finalists for the Noise Award at best spanish album with your previous job, the band Morgan continues to swim at ease among various waters on their third LP, 'The River And The Stone', flowing between soul, r & b and folk, but without allowing us to forget that, when they want to, they know how to shake with the force of the boulders.
His vocalist, keyboardist and co-author, Carolina (Nina) de Juan, already said it the day they received the Independent Music Award (MIN) for the best rock album for that celebrated previous album, 'Air' (2018): "It's fucking awesome that a band like ours is given a rock award, even if it doesn't seem like it is ... because it is.".
"There is a debate as to whether we are rock or not. For us, what we do is also", the artist from Madrid claims again two years later, a statement supported by one of her new songs, the vigorous 'Paranoid Fall', which has signs of being among the favorites of her audience.
It is, however, an island in this newly drawn new river. While his second album was conceived during his debut tour, 'North' (2016), "with that air of trips in the van", the total stoppage of society by the covid-19 turned 'The River And The Stone' into a work "more relaxed, more conversational", with songs generally more atmospheric, "with more spaces".
Together with Campi Campón in the production and after almost a year of work they traveled to France for two weeks, to the studio Le Manoir de Léon, resulting in ten new cuts such as the title track, 'The River And The Stone'.
"It was one of the first that we started working, because we were clear that it had to be in the final repertoire," he says on a topic that talks about "duality, that you feel one way when the world is another."
He assures that there has been no vertigo because of the good words, nominations and awards that have peppered his career so far (five MIN Awards, including those for best artist and direct). "We feel super grateful, but they are circumstantial things and you don't think about it when making the songs," he insists.
As on previous occasions, in that process there have been no previous schemes, "letting the songs go their own way", although it is surprising that, as in his previous albums, a single song in Spanish, 'Un memoria y su rey ', a striking coincidence given the success of his two previous cuts in this language,' Iron Sergeant 'and' Volver '.
"It was a real coincidence. We had a lot of ideas and we were doing a screening, but in the process this topic was staying and I knew that, if I put lyrics, it would be in Spanish, but I don't know why," he recalls about a cut that in her head was born as a lullaby (not in vain, she opted to title it 'Nana del rey').
It speaks of ambition, of someone who has had everything and lost it, but is reluctant to accept it. Does Morgan prefer to be modest in his aspirations? "We always want to dedicate ourselves to this, which is already very complicated, to go out and play whenever we want and record albums," he says.
Although only recently the group has begun to show its head to the great audiences, almost ten years have passed since Nina de Juan joined Paco López (guitar and voice) and Ekain Elorza (drums) to form a group that remained three years Nameless.
"Until one day we wanted to give a concert for friends and family and we realized that we had to give ourselves a name. We liked Morgan, because we already wrote songs in English and it sounded good to us in all languages, besides that it could be masculine and feminine ", remembers the singer of its origins.
With Nina De Juan now turned into a sought-after collaborator of established stars such as Mikel Erentxun or Leiva, in 2022 the group will also be the opening act for Fito & Fitipaldis in the new and massive tour of the Basque band.
Before that, on November 4, they will begin their own tour of theaters in the Madrid town of Alcalá de Henares (Teatro Salón Cervantes). Then they will visit cities such as Zaragoza (November 18, Auditorium), Bilbao (November 28, Arriaga Theater), Seville (December 2, Cartuja Center) or Toledo (December 11, 'El Greco' Theater-Auditorium).