More than one hundred children die in two months in a camp for displaced in Congo for measles | Society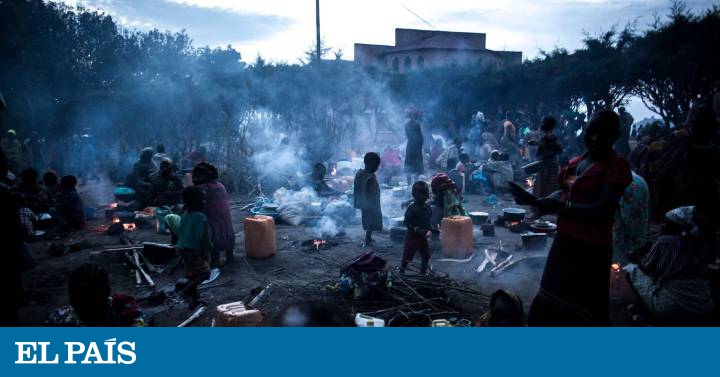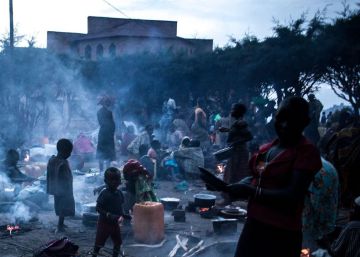 The authorities of the Democratic Republic of the Congo (DRC) have confirmed on Thursday the death of more than a hundred children under the age of ten during the past two months in a camp for displaced people in the northeast of the country, mainly due to an outbreak of measles. Ignace Bingi, head of the Bunia hospital in the province of Ituri, has detailed that the children lived in a camp for displaced people in the territory of Djugu, the scene of an increase in fighting in recent months.
"Deaths are registered almost every day," he lamented, in statements granted to local radio station Radio Okapi. "This situation is a drama," said Bingi. "At the moment there are four dead among displaced children, people think that is not true, can we lie about death?" He asked, before emphasizing that the situation "is alarming."
The United Nations Children's Fund (UNICEF) announced during the day that health workers are preparing with Médecins Sans Frontières (MSF) to launch an urgent vaccination campaign to protect 67,000 children in Ituri, also shaken by a Ebola outbreak that has already caused more than 1,600 deaths in the country.
According to UN data, at least 1,981 people have died so far this year due to measles nationwide, of which more than 75% were children under the age of five. Since June 23, 115,000 possible cases have been detected, compared to 65,000 of all 2018.
"The combined threat of Ebola and measles for the thousands of families living in overcrowded and unhealthy displaced settlements is unprecedented," said UNICEF Representative in Congo Edouard Beigbeder. "We have little time to avoid a massive loss of lives," he added.
The first areas in which vaccination is planned are four camps for displaced persons from Bunia, one of which is adjacent to the local General Hospital and less than one hundred meters from an Ebola treatment center.
"The northeastern part of the country is experiencing one of the worst humanitarian crises today, whether it is measles, Ebola or the reality of what it means to live in a settlement for displaced people, children are at permanent risk. that is within our reach to protect them ", has settled Beigbeder.
(tagsToTranslate) one hundred (t) child (t) die (t) two (t) month (t) field (t) displace (t) congo (t) measles (t) unicef ​​(t) announce (t) campaign ( t) vaccination (t) urgent (t) region (t) ituri (t) hit (t) Ebola



Source link