More than a thousand applicants to the MIR protest before Health against the new election system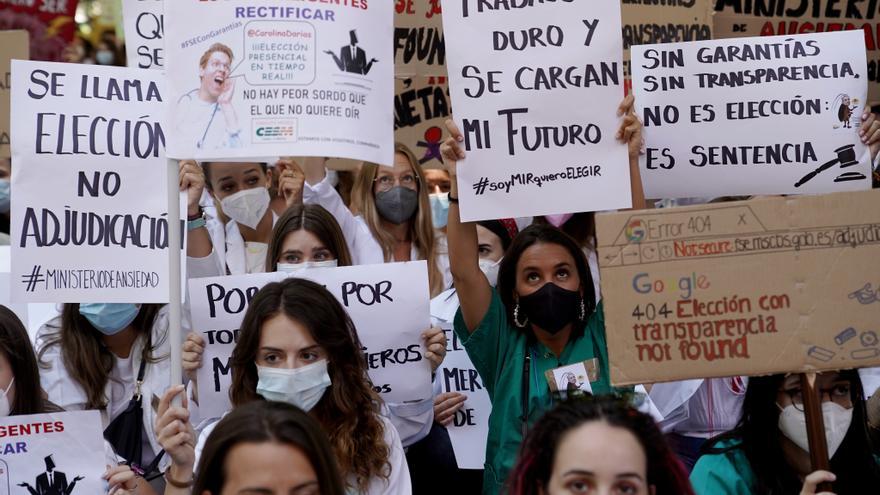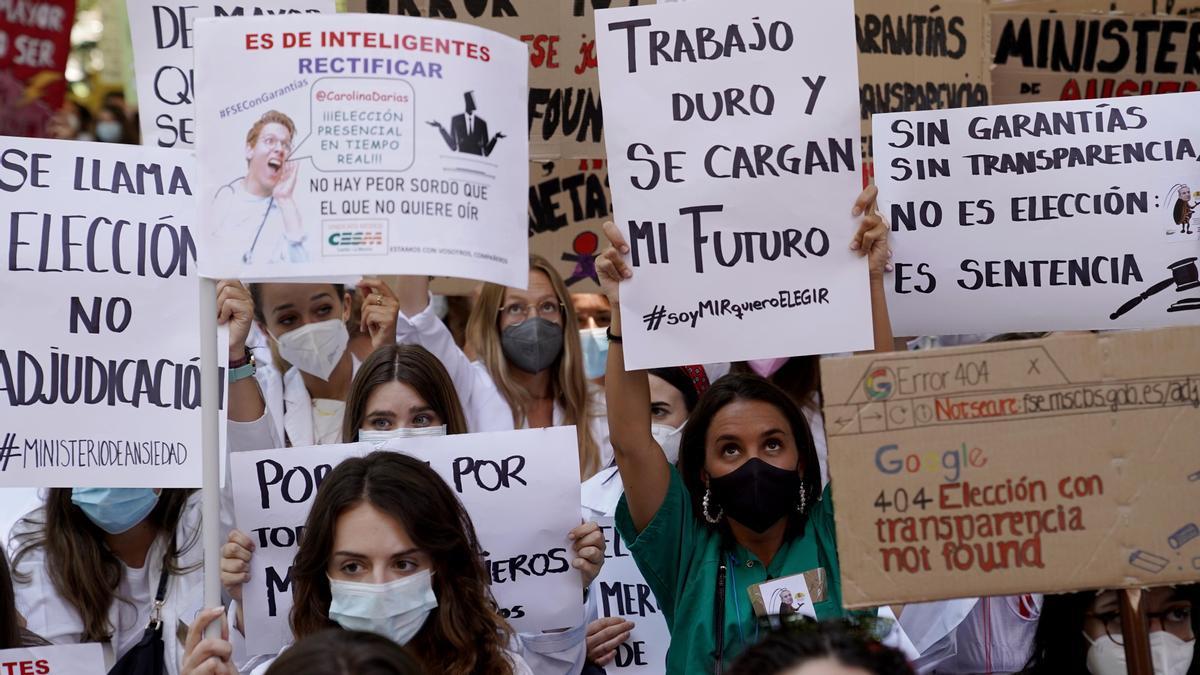 More than a thousand applicants for Internal Resident Physician (Look) and Specialized Health Training (ESF) have gathered this Tuesday in front of the headquarters of the Ministry of Health to demand that the telematic choice of their places be "fair" and in real time.
Under songs like "Carolina the one who doesn't bounce", in reference to the Minister of Health, Carolina Darias, or "this Ministry takes us to the cemetery", the protesters have read a series of manifestos in which they have asked to end the "mistreatment" of the Ministry. In addition, they have held a silent sit-in to express their rejection.
The call, led by the State Confederation of Medical Unions (CESM) and the organization FSEunida, has been seconded by professional medical unions of all the autonomous communities, which have moved buses from their respective headquarters to Madrid.