More than a ten to enter Health Sciences, four double degrees and teaching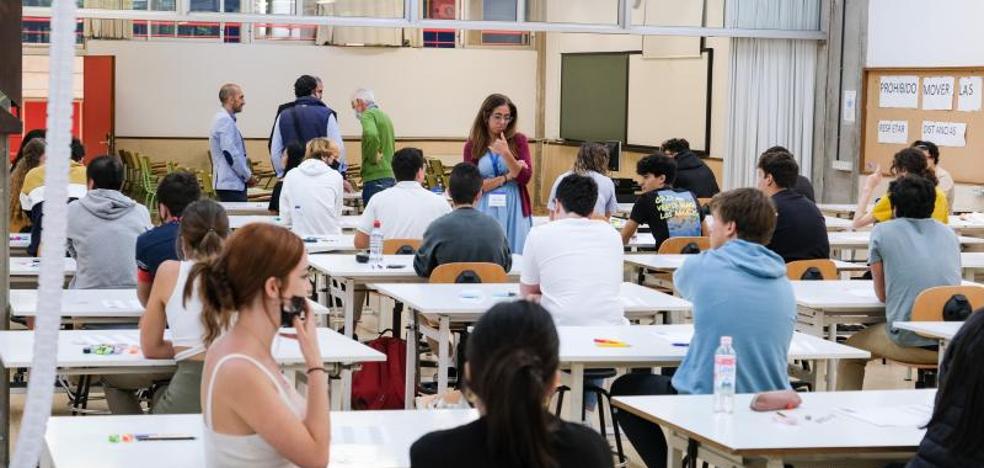 college
The ULPGC publishes the first list of allocation of places and the highest cut-off marks remain in the same races
All Health Sciences careers with Medicine at the head, four of the six double degrees offered and Primary and Early Childhood Education
the list of the 14 degrees of the University of Las Palmas de Gran Canaria (ULPGC) with a cut-off mark above ten to enter them, according to data from the first list of allocation of places published this Friday by the academic center.
These notes may have variations in the subsequent lists if not all the students who have obtained a place are enrolled in the degrees, but the most demanded degrees and with the highest cut-off grades are maintained one course after another.
In this first list, and like last year, it heads the 'top' of the cut-off notes
the double degree in Translation and Interpreting English-German and English-French, with a 13.41. follow with
a 13.19 Medicinewhich is the degree with the largest number of pre-registered students, more than 3,000, 2,000 of them from outside the islands.
The rest of the bachelor's degrees in the area of ​​Health Sciences require more than a ten:
Nursing in Gran Canaria ask for a 12.46; 12.1 in Lanzarote and 11.99 in Fuerteventura; the note to enter
Physiotherapy it is 11.97; for a 11.81 in
Vet.
In addition to translation and interpretation
three other double degrees also ask for more than a ten. They are Business Administration and Management (ADE) and Tourism, with 12.34; ADE and Law, with 11.76; and English-German Translation and Tourism, with a 10.12.
27 of the 49 ULPGC undergraduate degrees only need a 5 to enter them

Year after year, the cut-off marks for Education Sciences degrees also rise. So, to get into
Primary Education is needed at the moment a 10.46 and to do it in Early Childhood Education, a 10.15.
Whether due to low demand or the high number of places offered,
27 of the 49 degrees only need a five to enter -They do not require court note-. Among them are engineering -except Computer Science and Data, which do require a higher qualification-, and other classic ones but with a wide offer such as Law, History, Tourism or Business Administration and Management.
12,546 pre-registered students

A total of 12,546 students have pre-registered to start undergraduate studies at the ULPGC next year. The university will publish four places allocation lists, the last of them on August 2. On the 28th of that month, it will publish on its website and in the local press the list of degrees with vacancies so that students who pre-registered on time and wish to adapt their applications can do so until September 1.