More than 9,500 canaries suffer an average of 30 sequelae from Covid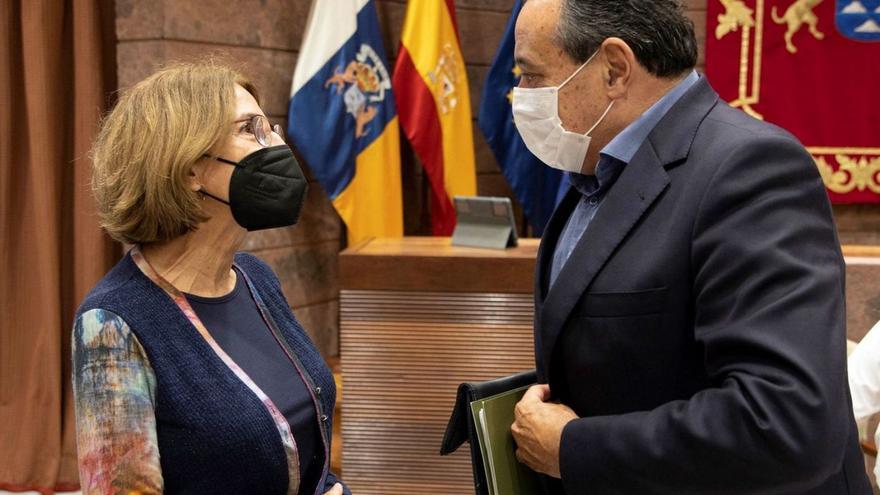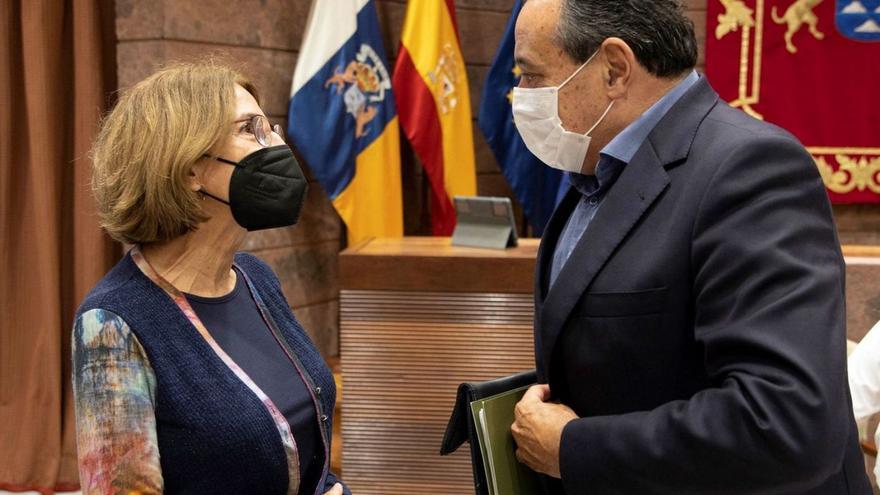 Hence, more than a year after suffering the first wave of coronavirus, those affected demand more speed from the Administration to establish protocols according to their situation throughout the Canary Islands Health Service (SCS). A circumstance in which work is already beginning in the department run by the Minister of Health, Blas Trujillo, but which may still take at least seven more months. "Our goal is to implement it in the first half of next year, after completing the previous work with multidisciplinary groups and patient associations," explained the counselor in a parliamentary committee on Health.
fifteen%
probability
15% of people who have suffered Covid-19 have the possibility of developing sequelae that can last from a few weeks to several months after the acute phase.
Although the project was well received by the spokesperson for the group of people affected by Covid-19 and its consequences in the Canary Islands, María Inmaculada Pérez del Toro, the delay with which it is intended to launch was criticized by it. "They do not listen to us," denounced Pérez, who insisted that "I can't wait any longer for my brain to continue deteriorating." As he commented, this delay is not acceptable either since "there are autonomous communities that already have an action protocol, as is the case of Asturias, Castilla-La Mancha or Castilla León," he recalled. "I'm ashamed," said the affected, taking into account the fact that the associations of these autonomous communities were formed later than the Canary Islands.
Pérez del Toro recounted, before those attending the parliamentary commission, the "pilgrimage" that patients with persistent Covid must make to get treatment, rehabilitation or even an accurate diagnosis. "They tell us that we have anxiety," said the spokeswoman for the group, who explained that, in many cases, instead of taking leave from work due to their condition, it is related to a psychological disorder of this type. This, in turn, prevents measures from being taken in jobs to facilitate the job development of these people. "We want to work, but that the positions adapt to this disability," he remarked.
The persistent or long covid can appear at any time. Although it is normal for the presence of symptoms to appear weeks or months after the initial infection, it may also be the case that symptoms appear after a time without them. This disease affects any age – 7 to 10% of boys and girls also suffer from it – although it is more frequent in middle-aged women, producing a high impact on their quality of life, work and social environment. Symptoms can fluctuate or persist over time, worsen with physical and mental exertion, and cause limitation of functional capacity.
As these patients do not have a registry in the Canary Islands Health Service (SCS), they cannot properly access the resources of rehabilitation or medical consultation. "I had Covid in March 2020 and to this day I have not yet received respiratory rehabilitation, despite the fact that it is difficult for me to breathe and climbing some stairs tires me," claimed Pérez. The situation is even more deficient for those patients who did not go through the hospital at any point during their illness, but lived it confined at home.
For them there is also a 10% chance of suffering persistent covid, but they do not have such direct access to specialists. "Those of us who go through the hospital can go and the pulmonologist receives us directly, however, the rest have to be put on the waiting list, and they take months to be received," he explained. In fact, according to Pérez, patients in the Islands currently take more than 14 months to have a respiratory test. Based on the latest data provided by the Ministry of Health, in June 2021 there were 1,709 people waiting to be referred to the pulmonologist and another 1,833 for rehabilitation. Many others have not yet been derived and part suffers the consequences in silence.
The spokesperson for the group attributes this misunderstanding felt by patients by the health services to both the lack of protocols and the poor training of staff. For its part, Health is developing a plan to provide quality health coverage to these people. "The General Directorate of Assistance Programs has begun to select a working group of professionals that will include representatives of patient associations," Trujillo explained. These working groups will be the ones that create an action protocol "that helps to carry out an adequate diagnosis", which is to be implemented in the first half of next year. In this sense, the counselor insisted that rehabilitation – both in hospital and in Primary Care -, hospitalization at home, create a patient registry and train professionals in this new field will have to be promoted.
201
symptom
201 symptoms associated with persistent Covid have been reported, including myalgia, chronic fatigue, brain fog, loss of smell or diarrhea
Since June 2021, there has been a Non-Law Proposition (NLP), approved in full parliament, which claims to promote a Plan for the care of these patients. Its defender, the popular deputy Miguel Ángel Ponce, insisted that this plan is necessary because "15% of patients who have had the disease do not fully recover and continue for months with symptoms such as chronic fatigue, dyspnea or frequent forgetfulness."
Some of the main measures included in its initiative, which consists of seven action points, are the creation of multidisciplinary monitoring units, the implementation of rehabilitation and mental health programs, or the promotion of specific home care or health care programs. hospitalization at home according to the severity of the sequelae, all of them formed by specialist doctors such as pulmonologists, physiotherapists, speech therapists and psychologists, among others. In this sense, Ponce and other opposition parliamentarians joined in the criticism of the affected group in relation to the fact that the initiative has not been launched.