More than 60 earthquakes registered on La Palma, the largest of magnitude 4.6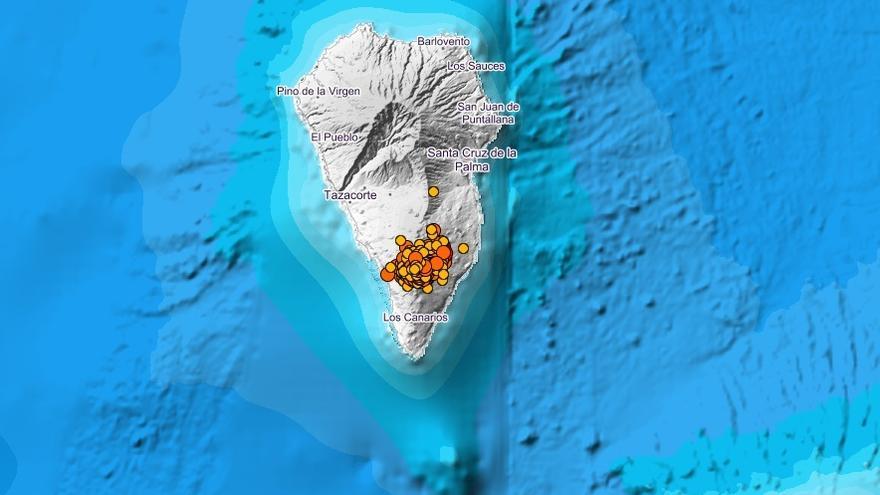 In this way, the 'seismic swarm' is fully active south of Old Summit, where earthquakes at depths greater than 20 kilometers were less frequent on Tuesday, although the magnitude remains high as shown by the one registered in the early afternoon of Tuesday, at a depth of 33 kilometers, in Mazo, of magnitude 4, 8, which was felt in Tenerife, El Hierro and La Gomera.
The latest report from Department of Homeland Security collects that in the last 24 hours the evolution of the volcano is marked by the lava that continues to flow over the existing lava flows, increasing their height and filling in the islands between them, placing the affected area at 879.69 hectares.
Currently the deformation of the ground at the station closest to the cone showed an increase of up to 10 centimeters.
As for the current meteorological conditions, they are favorable for airport operations, although the thermal inversion and weak winds on the west slope could cause a scenario that is specifically unfavorable for air quality.