More than 4,600 students from La Palma, confined in educational centers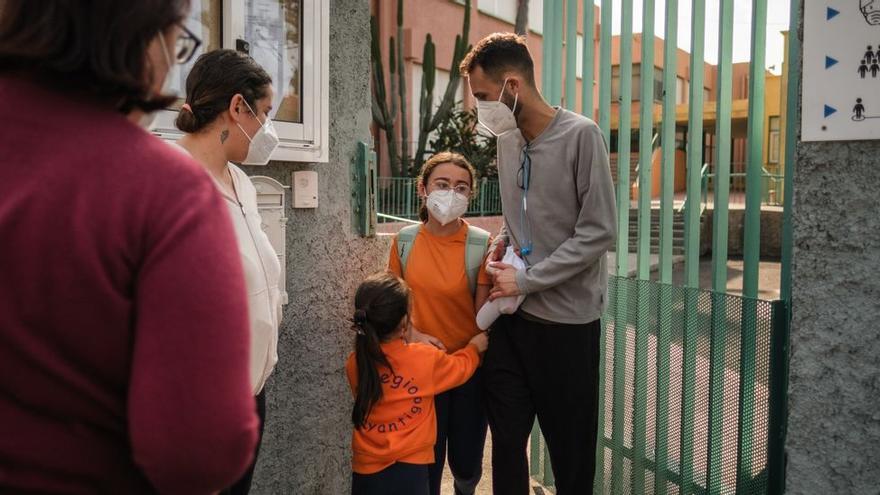 The confinement order decreed for three municipalities of La Palma has caught more than 4,600 students and their teachers in the middle of the school day. It is in the educational centers themselves where they must stay, according to the order of the General Directorate of Security and Emergencies of the Government of the Canary Islands, although some parents have already preferred to pick up the students.
The confinement occurs after this morning the maximum levels of sulfur dioxide emanating from the La Palma volcano were exceeded, which led Pevolca to warn of the extremely unfavorable air quality in three municipalities: Los Llanos, El Paso and Tazacorte.
These three localities, the most affected by the La Palma volcano eruption that began on September 19, brings together more than 4,600 students distributed in 17 centers, three of them disappeared under the lava (Todoque, Los Campitos and El Roque)
As insists the Ministry of Education of the Government of the Canary Islands, schools are safe for students, so it asks families not to travel to schools and institutes thus fulfilling the confinement.
The Education Administration also informs that the students have been transferred to the interior of the centers, that they will remain with doors and windows closed until the situation improves, as established in the School Action Plan against emissions from volcanic activity.
In any case, they remain attentive to the evolution of air quality as well as the indications of Pevolca to know what measures they will take, which will be informed as soon as there are news.