More than 45,000 canaries are already vaccinated with the two doses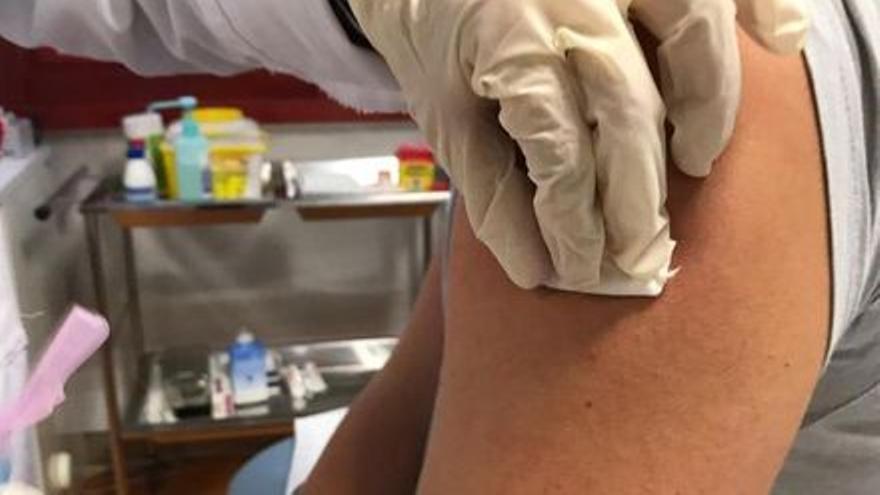 The Ministry of Health of the Canary Islands Government continues to advance in its vaccination plan against coronavirus and yesterday Monday I had already administered 106,596 doses of the three vaccines available in the European Union at this time. In addition, the immunization of 45,357 people in the Canary Islands having received two doses of the vaccine, which represents 3.36 percent of the target population. The Spanish average for the complete vaccination schedule is 2.26 percent of the target population.
Canarias continues with vaccination campaign and the vaccination coverage of Group 1 (residents and workers of centers for the elderly) has already been completed one hundred percent; Group 2 (SCS professionals) to 98.46% with 37,659 vaccinated professionals.
It has continued and adapted its Vaccination Plan against COVID-19 designed to face the gradual immunization of Canarian society, following the target groups established in the Strategy of the Ministry of Health.
This Monday, the Canary Islands Health Service received 14,550 doses of the pfizer vaccine. With these doses, the Canary Islands have received a total of 114,240 doses of this vaccine and have already administered 104,630, with the remaining 9,610 the administration of the second doses to SCS personnel and the first to large dependents and day center users will continue.
With respect to Moderna vaccine, The Canary Islands have received a total of 7,000 doses and have administered 1,966, with the remaining 5,034 being vaccinated first and second line health personnel from concerted and private health centers. This group includes personnel from the Institute of Legal Medicine, Foreign Health and healthcare personnel from prison institutions. In this sense, the Ministry of Health recalls that the vaccination groups and the order of them is a mandate of their own Ministry of Health and that is agreed in the technical commissions and they are taken to the Inter-territorial Commission of the National Health System chaired by Minister Carolina Darias.
For its part, the Canary Islands received 19,200 doses of the Astra Zeneca vaccine, which is not recommended for children under 55 years of age. It is administered from this week to home help service workers, staff at juvenile centers and second-line health workers such as physiotherapists, pharmacists, pharmacy office staff and dentists.