more than 4,500 million euros at risk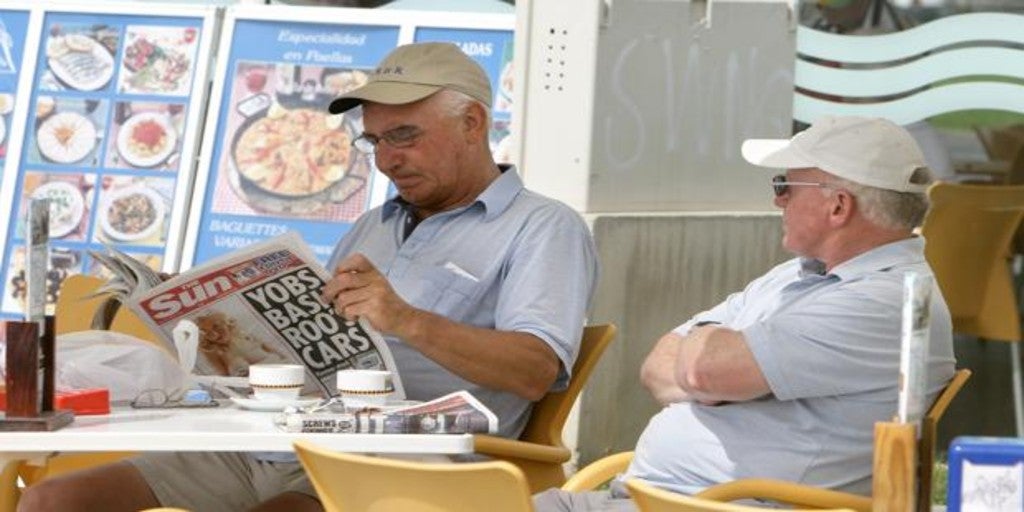 Madrid
Updated:
Keep

The momentary decision of the
United Kingdom not including Spain As a safe destination country for the summer, it has seated our country's tourism like a cold water jug. The sector, which hoped to recover much of the ground lost by the health crisis in these summer months, fears that the United Kingdom will end up delaying its decision to include Spain within the safe countries. In total, and taking into account that tourist activity is expected to be 50% below the 2019 levels, our country is playing a few 4 million tourists and 4,500 million euros if the British cannot travel normally. These trips are currently in limbo, waiting for the restrictions to be lifted.
At the moment, Spain is located on the amber list, so travelers must quarantine for at least five days once they return home, in addition to performing tests both on the way out and on the way back. "We must make sure that the countries we reconnect with are safe," British Transport Secretary Grant Shapps explained in his appearance yesterday.
In addition, it is possible that Portugal will end up 'stealing' tourists to our country, since the Portuguese country does have the approval of the British authorities to travel without any restriction as of May 17. Since that date, and as confirmed by Shapps, the United Kingdom will check your list of countries every three weeksTherefore, at least the first travelers from the British country who do not have to quarantine will not arrive until the second week of June. If the situation persists, it would already enter the month of July.
The importance of British tourists for Spanish tourism is well known, being, except last year for the health crisis, the country that emits the most tourists and the one that spends the most. This importance is accentuated in the summer season. Already in itself, the months of June to September account for almost half of all international tourist arrivals and also almost half of the spending they make in the twelve months of the year. From this, more than a fifth of both statistics correspond to people from the United Kingdom. In addition, during those four months, British tourists make almost half of their trips for the year and almost half of their total spending.
British restrictions put several regions on alert, which feed on tourists from that country in summer. It is the case of Canary Islands, Andalusia, the Valencian Community and, to a lesser extent, the Balearic Islands, which depends more on the German market. In addition, it is a new blow to employment in the sector, which accounts for more than half of those affected by ERTE in Spain, and which has seen how the pandemic has destroyed almost 400,000 jobs since it broke out.