More than 400 palm trees undergo a PCR after the positives of UD Fuencaliente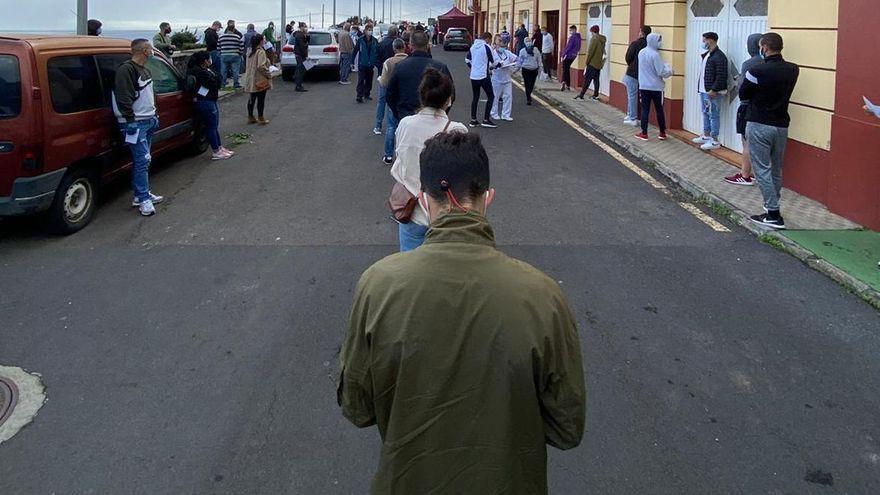 More of 400 clappers have been cited this Sunday, December 13, after detecting this Saturday a outbreak of positives for Covid-19 in twenty members of the UD Fuencaliente soccer team. At mid-morning dozens of people gathered to take one of these tests.
The Ministry of Health of the Government of the Canary Islands notified this outbreak of coronavirus on Saturday afternoon and reported that all the positives were already in isolation.
The Ministry has confirmed to the Fuencaliente City Council that the Sentinel Network is working hard to tighten the siege among the possible people who have had contact with the detected cases.
The Fuencaliente City Council has also taken as a preventive measure the decision of the closure of all sports facilities in the municipality, until they can be properly disinfected by a specialized company.