More than 375 million people have visited Disneyland Paris since it opened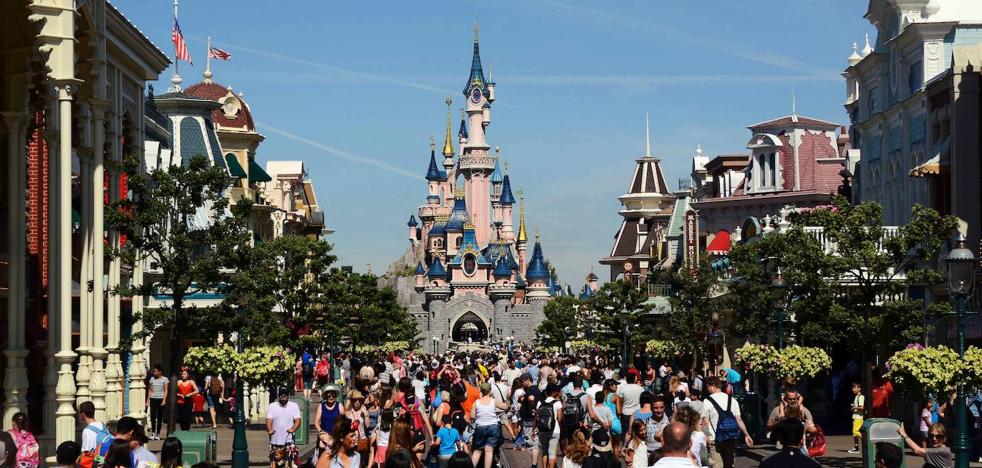 The first European tourist destination opened its doors on April 12, 1992
It was at the end of 1985 when Michael Eisner, representing The Walt Disney Company and Laurent Fabius, Prime Minister of France at that time, signed the commitment letter that made the choice of Marne-la-Vallée official as the location for Eurodisney. And seven years later, Disneyland Park, the first European tourist destination, opened its doors. Since that April 12, 1992, which marks the 30th anniversary of this Tuesday, more than 375 million people have visited the first Disney park in Europe.
The resort has a team of more than 16,000 Cast Members. Thus, it offers more than 500 different types of jobs and the employees represent a total of 124 different nationalities and speak 20 different languages. With all this, the entertainment department has produced more than 200 shows during these 30 years since 1992, and now wishes "that the magic continues for many more years". It was in 2002 that Disneyland Paris opened its second park, Walt Disney Studios.
On the occasion of its 30th anniversary, the main European tourist destination arrives at this important date in full transformation and wanting to offer an increasingly immersive, personalized and qualitative visit.
For this reason, they have invested 2 billion euros in what will be the "most ambitious" transformation of Disneyland Paris to date. This project includes the expansion of Walt Disney Studios Park with three new themed lands, including the Avenger Campus that will open its doors this summer; the renovation of the Disneyland Hotel, the flagship of the Resort; and the comprehensive transformation of Disney Village, the outdoor entertainment area.
Disneyland Park will also be home to the new 'Gardens of Wonder', made up of ten different themed gardens. Installed in front of Sleeping Beauty Castle, these gardens will include 30 new pieces of art, kinetic sculptures that "come to life" to celebrate nature and the diversity of famous Disney and Pixar characters.